Archive for May, 2011
Working for yourself is different doesn't mean you have to have your own business. It just means you take full responsibility for all your job choices and that you're doing things because you truly want to do them, not because you've bought into someone else's dream fro your life.

So many people live their life building something for someone else. There's nothing wrong with that. Not everyone is an entrepreneur. Not everyone can build their own thing. Not everybody is meant to go create something for nothing. But for God's sake, don't build something for someone else if it's not something you truly want to be doing.
: Continue reading the article :
And now, I am two months in. I am more scared as ever, but I can see the things that scare me now, clearly. I'm still scared by all the red tape, of which I have to take care. I'm still scared of all the lawyers, accountants, guidelines, tax laws, chambers of commerce, customers, competitors and customers that are already involved in my business and who will be involved in the future. And I've only scratched the surface. But everything is so clear, now. There's no voice mocking me for my failure to launch, because I launched. There's no boss in my face to tell me what to do and what not to do, because I am my own boss. The scare is now in front of me, so I can cope with it. (Source)
As I left that conversation and continued to think about his distaste for this medium, I could not understand how someone so talented and accomplished in our space could be missing the boat on what seems to be such an obvious and valuable tool for young entrepreneurs, and then it hit me.  "Keith Rabois doesn't see the value of the blog as a platform because Keith Rabois is Ketih Rabois."  I played back the conversation and listened to him rattle off the top 10 entrepreneurs in the valley, none of whom blog, and it occurred to me that the blog is not a tool for the Keith Rabois' or Steve Jobs' of the world, who have decades of history to stand on.  It is a tool for those who are making their mark in the present (I would put the Fred's and Dixon's of the world into that category). I now see why Keith pointed out the lack of blogging by market leaders on the West Coast…it is because on the West Coast, the market leaders are leaders who have earned that title for work they have done over the past 25 years.  They are entrenched, their personal platforms built before blogging existed, and now they rest on those platforms, not needing to amplify their voice of prove that they are equal to or better than those that call themselves leaders.  On the east coast, however, I look around at who is leading our market (many of whom blog), who is top of the pack, and they are all entrepreneurs and investors who are "famous" or respected for what they are doing RIGHT NOW. In New York we don't have a 30 year startup history that defines who is who and who is best.  It's much more of a wild wild west.  If you are making moves, changing markets, and better than the noise, the blog is an essential outlet for you to compensate where 30 years of word of mouth don't proceed your every sneeze. (Source)
And hey, 57 percent of Americans consider it a compliment to be called a geek, says a survey by the information technology staffing company Modis. Still, more self-identified geeks were more comfortable being labeled a geek than a nerd.

Geek Day also coincides with Towel Day, when fans of the late author Douglas Adams carry a towel in his honor. In "Hitchhiker's Guide to the Galaxy," Adams makes it clear that a towel is all you really need to be prepared for whatever the galaxy can throw at you. An excerpt:

"A towel is about the most massively useful thing an interstellar hitchhiker can have. Partly it has great practical value. You can wrap it around you for warmth as you bound across the cold moons of Jaglan Beta; you can lie on it on the brilliant marble-sanded beaches of Santraginus V, inhaling the heady sea vapors … you can wave your towel in emergencies as a distress signal, and of course dry yourself off with it if it still seems to be clean enough."
Bhut Jolokia, the hottest pepper plant known to man at over 1 million Scoville units, is also one of the hardest to grow.  However, in John Gordon's basement, the Bhuts have a carefully tuned environment controlled by automated heaters, watering pumps, fans, and lights.  The system is all controlled by an Arduino and the data is sent to Pachube for monitoring (John likes to make sure the Bhuts are safe and sound when he's at work).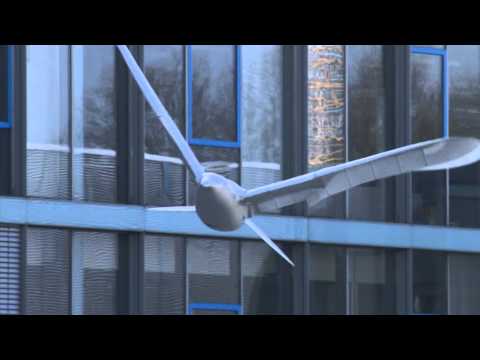 Bitcoin transactions are stored in a globally-readable block chain. Each individual block contains a list of transactions, a proof of work (a partial hash collision that depends in part on the preceding block), a timestamp representing the approximate time the block was created, and some additional information. When a new block is created, 50 bitcoins are added to the account that created the block until the pre-defined limit of 21 million bitcoins is reached. Each new block represents a confirmation of previously stored transactions, making it increasingly harder to revert those transactions. Approximately 126,500 blocks have been created to date. (Source)
Click here to learn more.
The whole confusing and vague idea of eating enough "servings" has pretty much been scrapped, and now the powers that be (the USDA, CDC, Department of Health & Human Services) are talking cups. Yes, normal measuring cups—the kind you actually use in the kitchen. Someone who eats, on average, 2,000 calories a day needs about two cups of fruit and two and a half cups of vegetables per day, says Dr. Lilian Cheung, a lecturer in the Department of Nutrition at the Harvard School of Public Health. But individual needs will vary based on age, physical activity, and gender, so the easiest way to find out what's right for you is to use the CDC's online calculator.
Posted: May 25th, 2011
at 10:37am by mnp
Comments: No comments