Archive for November, 2011
Now… Do these really look like the faces of…
Two Satanic ladies with a blood fetish??
Two Milwaukee women are under arrest today for the ritualistic stabbing of a teenager during what started as consensual sex but rapidly got out of hand.

The two women, Rebecca Chandler and Raven "Scarlett" Larrabee are alleged to have stabbed a teenage male over 300 times during the course of their sexual encounter. The encounter began consensually when Chandler took the unidentified back to her apartment. Shortly after engaging in intercourse, "Raven," identified as a practitioner of satanic ritual and a student of the occult, joined in with the couple.

The male told police that he was tied up with duct tape and cut many times over the course of two days. [Link]
I'm not sure there's anything to even be said here besides… MY NINJA, PLEASE!  What is this… The Craft?!
Posted: November 29th, 2011
at 11:58am by mnp
Categories: photo
Comments: No comments
Monday, February 13th, 2012 in San Francisco is the 10th SF MusicTech Summit which brings together the music/technology space. An entrepreneurial conference, where a meeting of the minds between culture and commerce will take place. What will be a proactive and conducive to dealmaking like conference, it will definitely be interesting.
Keep up to date with all the happenings by following @sfmusictech !
The current speakers are:
Jack Conte - Pomplamoose, Multi-instrumentalist, Songwriter, and Filmmaker, Nataly Dawn- Pomplamoose, Composer and Lead Vocalist, Ben Parr - Enterpreneur, Journalist / Mashable, (former) Editor-At-Large, Jeff Price - TuneCore - Founder/CEO, Kristin Thomson - Future of Music Coalition - Education Director and Brian Zisk - SF MusicTech Summit, Executive Producer.
Podponics have already built a shipping container food grow system, but now you can help these ninjas build their initial unit. Freight Farms claim that this is a container for really any environment. Replacing food miles and creating local commerce for the urban citizen- 20k to go…
Freight Farms are easy to use systems that increase local fresh food access, create a local food economy, keep money in the community and decrease the carbon footprint of food production.  The system is designed to be largely self sustained with rainwater reclamation and a full filtration system to supply the necessary water. The electrical use is minimized by the system design and high efficiency components and will be powered by electricity from solar panels attached to the top of the freight container.  Solar energy will provide the majority of electricity that is needed while a traditional connection will allow the unit to be plugged in when/if necessary.
If you can find something more innovative than a blank canvas, or a symphony that consists of nothing but twenty minutes of silence, good luck. Art has reached the point in its evolution where the absence of art is the most radical thing you can produce. But when you want to listen to something new, forget about it. (Source)
Ali G on science.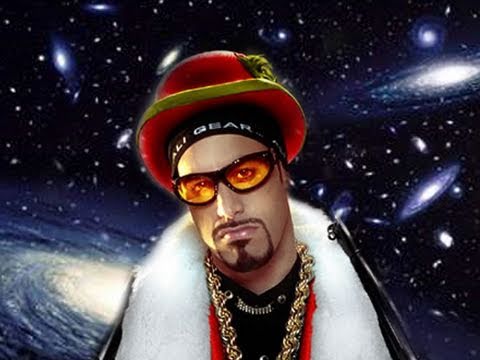 Posted: November 28th, 2011
at 8:16am by mnp
Comments: No comments
Faris Badwan and Rachel Zeffira, In the Country, Goldfrapp, Lia Ices, Hammock, Just A Band feat. Modeselektor and Maasai Mbili.