Archive for the 'real life news' Category
LONDON, June 18 (Reuters) - GW Pharmaceuticals Plc's (GWP.L) cannabis-derived medicine Sativex has been approved in Britain for treating spasticity in patients with multiple sclerosis, in a landmark decision for the small drugmaker. AThe much-delayed product was finally granted a British licence on Thursday, an official from the Medicines and Healthcare products Regulatory Agency (MHRA) told Reuters on Friday. AThe company later issued a statement confirming the move. AClinical trials have shown GW's Sativex, which is sprayed under the tongue, reduces spasticity in multiple sclerosis (MS) in patients who do not respond adequately to existing therapies. AIt became the world's first cannabis medicine to win regulatory clearance when it was approved in Canada in 2005 for neuropathic pain but its roll-out in Britain — and other European markets thereafter — is a larger sales opportunity.
What's New? covering what's new in tech…… we ask….
There are well defined legal, social, and religious traditions that come into play when our physical lives end that help decide how people remember us, and what happens to our property. Yet we also have digital lives, and their fates are much less understood and controlled. Facebook pages, Google, Twitter - all of these services exist in a legal murky ground after you die as most of these companies maintain rights to any public information you share through their sites. That can prove hectic to loved ones trying to tie up loose ends after someone has passed, but it also highlights a curious condition of the modern age: we may continue to live long after we die thanks to our online records. Are we creating a digital afterlife?
Posted: June 16th, 2010
at 1:01am by Koookiecrumbles
Categories: hood status,myninjaplease,life,celebrity,web,robots,politricks,weaponry,fo' real?,real life news,9th dan,science,"ninja",et cetera,blogs,internets,philosophy,ethics,what's new?
Comments: No comments
Extensive guide from Ken Rockwell (2008)
Posted: June 9th, 2010
at 7:24pm by Koookiecrumbles
Categories: hood status,myninjaplease,life,too good to be true,web,home,business,mnp is for the children,weaponry,grub,real life news,9th dan,"ninja",diy,health,internets,philosophy,trade
Comments: No comments
Why do humans prefer to be a part of unreal worlds?
One solution to this puzzle is that the pleasures of the imagination exist because they hijack mental systems that have evolved for real-world pleasure. We enjoy imaginative experiences because at some level we don't distinguish them from real ones. This is a powerful idea, one that I think is basicallyathough not entirelyaright. (Certain phenomena, including horror movies and masochistic daydreams, require a different type of explanation.)
Posted: June 3rd, 2010
at 4:36pm by Koookiecrumbles
Categories: myninjaplease,youtube,life,celebrity,art,too good to be true,film,mnp is for the children,real life news,science,"ninja",tele,philosophy
Comments: No comments
The move to stop recording of police misconduct:
In response to a flood of Facebook and YouTube videos that depict police abuse, a new trend in law enforcement is gaining popularity. In at least three states (Illinois, Massachusetts, and Maryland), it is now illegal to record an on-duty police officer even if the encounter involves you and may be necessary to your defense, and even if the recording is on a public street where no expectation of privacy exists.
Posted: June 2nd, 2010
at 1:38pm by Koookiecrumbles
Categories: myninjaplease,youtube,crime,web,not ninja-worthy,cell phones,film,politricks,weaponry,photo,fo' real?,real life news,tele,law,ethics,security
Comments: No comments
WikiLeaks front man Julian Paul Assange and his Icelandic transformation- how did his wish to under-serve those who hold "power without accountability" lead to the disintegration of his own orchestrated press club release? This New Yorker article by Raffi Khatchadourian due out next week explores his undoings in and out of the Bunker.
"If it feels a little bit like we're amateurs, it is because we are. Everyone is an amateur in this business."
Posted: May 31st, 2010
at 3:45pm by Koookiecrumbles
Categories: hood status,myninjaplease,youtube,life,crime,too good to be true,web,mnp is for the children,politricks,weaponry,fo' real?,real life news,science,primary sources,et cetera,tele,internets,ninjas are everyehere,law,ethics,ir
Comments: No comments
Ain't no half-steppin…..
He lookedAlike an easy target: a medical student sitting alone on a late-night train.
The three men sidled up to the German student and told him to hand over his wallet. When he refused, they followed him off the train, trailing him as he walked past the hotel and pizza joint on Bringelly Road, Kingswood, in the city's west.
When the student, who has asked not to be identified, turned down a dimly lit alley his pursuers thought their moment had come.
It had, but not in quite the way they expected.
The men tripped the 27-year-old student, kicking him as he lay on the ground and grabbing his mobile phone and iPod.
What the assailants did not realise was that they were standing outside Ninja Senshi Ryu - western Sydney's ninja warrior school.
They also failed to notice a ninja, Nathan Smith, standing in the shadows outside the dojo. Mr Smith immediately alerted his sensei, or teacher.
Kaylan Soto, a sensei with 30 years' Ninjutsu training, and three of his students raced out of the dojo towards the startled attackers. All five crusaders were clad in the ninja's traditional, all black uniform.
"We would have been just a silhouette," one of the ninjas, Steve Ashley, said. "It was probably the worst place in Sydney where they could have taken him."
Mr Soto said it took the three assailants a few moments to realise what was going on. When they did, they shot off. "You should have seen their faces when they saw us in ninja gear coming towards them," he said.
The ninjas gave chase, but the men escaped. Police yesterday said they had made arrests in relation to the attack.
The medical student, who has been in Sydney for eight weeks on an exchange program, was left shaken but suffered only minor injuries.
As for the ninjas, they were back in training last night.
thanks to H for the link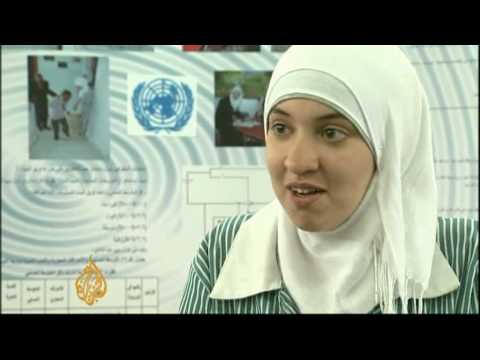 EMBIIMOB is invading Chicago and they need your help for an art performance piece from Fargo…We posted the red movements earlier, now here are the blue.
This is happening April 30th at 5-pm at Caffe Baci (after NEXT and across the river) - check out their training page!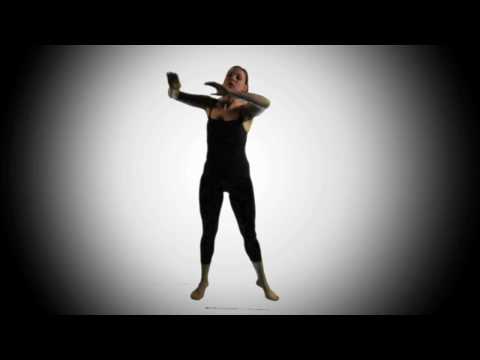 The Details:
Definition: "EMBIIMOB is a platform allowing artists and performers to participate in or create large spontaneous synchronized events. EMBIIMOB performers breathe life into an artist's work… experiencing it as it happens… not knowing what to expect or how it will end"
An EMBIIMOB Event has three Key elements:
-A series of pre - learned 16 count dance movements.
-The ability to transmit these movements and give verbal instruction to performers without the audiences knowledge.
-A huge crowd of performers willing to succumb to the commands , creating a remarkable experience for their audience and for themselves.