Archive for the 'the shining' tag
The video below is both humorous and curious in its stage-y, daytime TV'd out way. If you don't speak Spanish, well, first of all, you should probably learn Spanish. But, if'n you don't, they're basically saying that they took the little girl seen in the video, put her in a white camisole, brushed her hair, and stationed her creepily in a hotel lobby. They stress that they did nothing else to the girl, sans makeup or special effects. Watch how people react at the slightest allusion to "The Shining." Again, humorous and curious.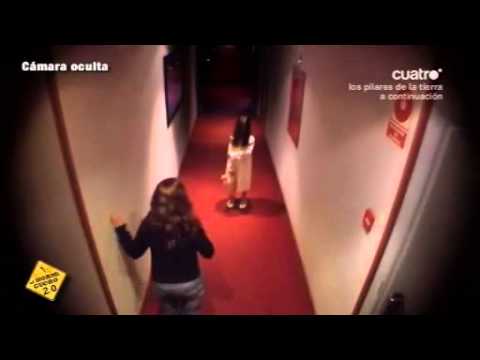 I would also like to point out that the cleaning lady's reaction is perfectly priceless. The three or four different scenarios I can imagine for her are absolutely blowing my mind. This hearkens back to our Japanese Video of the Week days, eh?