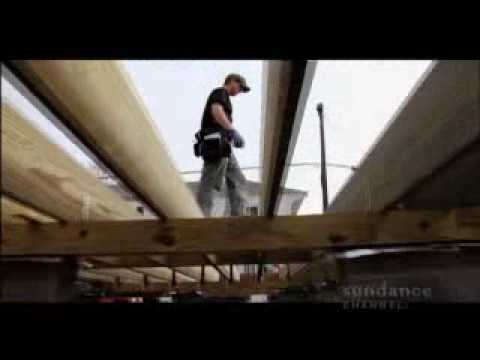 All I have to say is: it's about feckin' time.
The Sundance Channel's new reality series, Architecture School, premiered last Wednesday night. Unfortunately I slept, and didn't realize that the series was finally starting up - but lucky for me, and any of you ninjas out there that missed it too, Sundance will air a rerun this Wednesday night before the new episode airs.
The clips look both interesting and hilarious - giving me high hopes for the show, thinking that it might actually capture some of the ridiculousness that is the architecture studio in a school. The show follows students from Tulane as they participate in a design-build studio - first choosing one of their designs for an afforable home for a family who lost their home to Katrina - then moving on to the actual building of the home, which the students will also be involved in. Really, it should be an interesting show - full of insights into the design process, and [I hope] the ignorance that happens late-night in the studio.
Architecture School airs Wednesday nights at 9:00 [with a rerun of the previous episode at 8:30] on Sundance [sorry Project Runway, but you're out].
.::from AMNP a€">
Leave a Reply