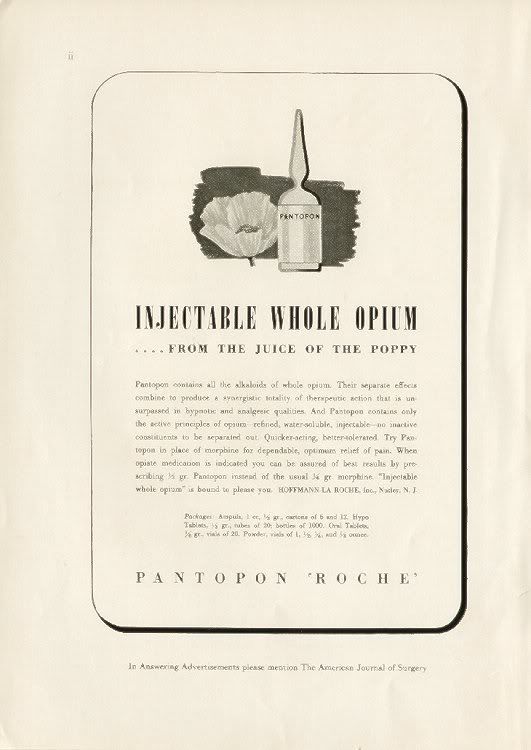 Now ain't that a pretty flower. For anyone who thought the insanity of the pharmaceutical industry and their advertising was a recent development, it's time to think again.
Check out these vintage drug ads with great taglines like:
When crisis demands quick-acting hypnotics…
Raise the emotional threshold against everyday stresses…Serpasil
Mabel is Unstable - She just can't help being impatient and exasperating - It's "that time" in her life. To see her through the menopause, there's gentle "daytime sedation" in tranquilizing
and my two personal favorites:
Tyrant in the house? Thorazine can control the agitated, belligerent senile.

Now she can cook breakfast again…when you prescribe new Mornidine.
Be sure to peep them all.
via Neatorama
Leave a Reply