Archive for September, 2011
To celebrate the talented writers, crew and actors behind arguably television's funniest television program, today, Ben & Jerry's launched its newest limited-batch flavor, Schweddy Balls. The flavor is an ode to the classic "Saturday Night Live" sketch [viewable at www.benjerry.com] starring Ana Gasteyer and Molly Shannon, as hosts of the "Delicious Dish," a National Public Radio program parody, along with Alec Baldwin as Pete Schweddy, the fictional owner of Season's Eatings Bakery.

The legendary actor, comedian, and perennial favorite SNL host appreciates keeping the laughs going. "For a long time, I thought that 'Here Lies Pete Schweddy' would end up on my tombstone," said Baldwin. "Now, thanks to Ben & Jerry's, the goodness of the Schweddy family recipe won't go with me to the great beyond." The flavor, available nationwide, features Fair Trade vanilla ice cream with a hint of rum and is loaded with fudge covered rum balls and milk chocolate malt balls. The combination is a melding whose time has come, deadpanned Baldwin, "It is immortalized here, right now, and it's an ice cream. Ben & Jerry's and Schweddy. Two great names in American dessert, together at last." #read the source
Yes, my ninjas, I know it's from Ben & Jerry's.  Yes, ninja, I know they make their ice cream with fair trade vanilla.  Yes, my ninjas, I know it's probably delicious.  Yes, ninja, I am aware that it comes from an old Alec Baldwin SNL shtick… but my ninjas, please, this is just NOT an ice cream a ninja would buy.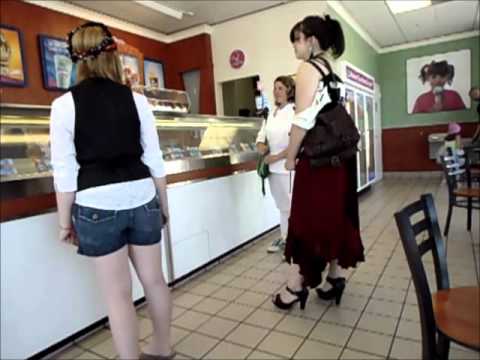 (above are actual video images captured on international pirate-ninja truce day)
Learning from Japan, "This is not a common cold, this is pneumonia." :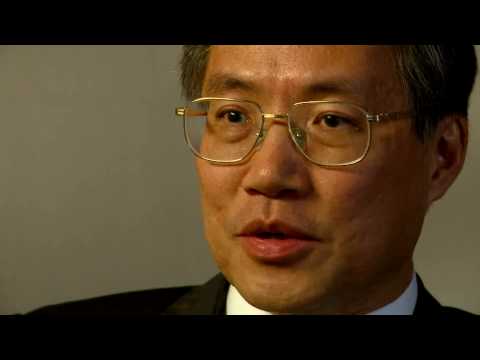 At a cost of $235,263 per job, paying people high wages to help the domestic economy mend artificially created scarcities is not a cure for global economic stagnation. Is it possible to optimize rationality? We need to hope so.
Slate offers eight drastic policy measures necessary to prevent global economic collapse…is it really getting to this?
On a side note, who doesn't like chocolate….if utilized by Africa it could have a major impact on the standard of living…
.:: Continue reading - found at MoneyScience ::.
Posted: September 27th, 2011
at 12:13pm by mnp
Categories: trade
Comments: No comments
Posted: September 27th, 2011
at 12:12pm by mnp
Categories: photo
Comments: No comments
Posted: September 27th, 2011
at 12:10pm by mnp
Categories: cloud
Comments: No comments
Like the title says this is the story of a regular dude, like your or me, mindin' his own business, doing his lil' Walgreens, community vibe, basically vibin' out, when a couple robbers/hoodlums/general miscreants come in to rob his joint.
Now, the average pharmacist would just hand over the Oxycontin (trust me) and be done with it, maybe take a Valium afterward or something, you know, for his nerves - but not this dude.  Because this dude, being the average ninja indeed, was not only packing his own piece, but also took exception to the fact that one of the robbers tried to shoot him in the dome. When the robber's gun jammed, this ninja pharmacist pulled out his own jammy and started capping at fools.
He may or may not have yelled: "I'm reloaded!" before firing the first shot.
Well, as it happens, apparently shooting guns is frowned upon in Walgreens establishments (a vast departure from Walmart) - and so they fired this guy. Besides the fact that he was just protecting himself, I say my ninjas, please, to Walgreens executives. I'd hire this fool any day. Especially to guard my stash.
Now the man is suing for wrongful termination, and I say good for him.  Jeremy Hoven, you are a true ninja.*
Back in May, Walgreens pharmacist Jeremy Hoven was working the graveyard shift at the Benton Harbor, Michigan store with three other employees when two masked gunmen ran into the store and attempted a stick-up. As Hoven was dialing 911, one of the gunmen hopped the counter, aimed his piece at him, and, according to Hoven, began "jerking the gun's trigger."

As it turned out, Hoven was packing himself, having procured a concealed-weapon permit after the same store was robbed when he was working there in 2007. So he blasted off several shots, and the failed drugstore cowboys vamoosed right quick.

You would think the company would applaud Hoven for protecting the contents of the cash register, but no. For his troubles, Hoven was terminated a week later for violating Walgreens' "non-escalation policy," as well as company policy that forbids employees from carrying weapons at work.#original story + #where we found it
*all weekly ninja award winners are paid a promotional fee of free.99 per appearance.
EPMD, Ice-T, Madonna, Big Daddy Kane, Rakim, Tiffany