Archive for June, 2011
The theory of patent law is based on the idea that a lone genius can solve problems that stump the experts, and that the lone genius will do so only if properly incented. We deny patents on inventions that are "obvious" to ordinarily innovative scientists in the field. Our goal is to encourage extraordinary inventions - those that we wouldn't expect to get without the incentive of a patent.

The canonical story of the lone genius inventor is largely a myth. Edison didn't invent the light bulb; he found a bamboo fiber that worked better as a filament in the light bulb developed by Sawyer and Man, who in turn built on lighting work done by others. Bell filed for his telephone patent on the very same day as an independent inventor, Elisha Gray; the case ultimately went to the U.S. Supreme Court, which filled an entire volume of U.S. Reports resolving the question of whether Bell could have a patent despite the fact that he hadn't actually gotten the invention to work at the time he filed. The Wright Brothers were the first to fly at Kitty Hawk, but their plane didn't work very well, and was quickly surpassed by aircraft built by Glenn Curtis and others - planes that the Wrights delayed by over a decade with patent lawsuits.

The point can be made more general: surveys of hundreds of significant new technologies show that almost all of them are invented simultaneously or nearly simultaneously by two or more teams working independently of each other. Invention appears in significant part to be a social, not an individual, phenomenon. Inventors build on the work of those who came before, and new ideas are often "in the air," or result from changes in market demand or the availability of new or cheaper starting materials. And in the few circumstances where that is not true - where inventions truly are "singletons" - it is often because of an accident or error in the experiment rather than a conscious effort to invent. (Source)
Montreal's International Startup Festival is looking for a few good grandmothers.

The event will gather hundreds of the top technology entrepreneurs around the world for speeches, conferences and festive activities.

The festival is also a venue for small-business owners to make pitches to potential investors and be judged on the quality of their presentations.

However, Philippe Telio, one of the festival's organizers said there are lots of opportunities to have fun even when being judged.

Enter the grannies. Telio said he would like to recruit a few grandmothers to the panel of judges in order to award one lucky startup the prize for the presentation best understood by a grandmother.

This will be one of several awards handed out to participating businesses.

"We always say that your grandmother should understand what your business is about," Telio said. "So we thought it would be fun to have actual grandmothers judging."
Notifications are the smallest bit of disposable, human-readable information that conveys something you care about. Their real-time nature gives notifications an immediate sense of importance. Well, my ass is vibrating, so it must be important.

If you want to rip on notifications, you can angrily wave your finger at the folks who believe discovering a thing has anything to do with understanding it. Notifications reinforce our addiction to the now. That vibrating ass of yours gives you the false impression that you know something, but all you really know is that something is different. The value of information does not decay as fast as the immediacy of the notification would have you believe.
Posted: June 6th, 2011
at 11:18am by mnp
Categories: web
Comments: No comments
Have you chuckled at the apparent inconsistency of a neighbor who drives a 7,000 lb. pavement-melting SUV to Whole Foods and then buys organic produce? It turns out that there is no inconsistency. She is destroying the planet with her SUV and with her purchases of hard-to-grow organic food.

Ridley notes that with genetically engineered crops, synthetic fertilizers, and Roundup to control weeds, the trend of feeding ever more people with less land could be continued. The biggest obstacle to returning land to its wild state is organic farming. Currently we are using 38 percent of the Earth's land for growing food or grazing animals; at 1961 levels of productivity we would need to be using 82 percent of the land.

Organic farmers won't use genetically engineered crops, so they spend a lot more time and energy fighting pests. Organic farmers won't use Roundup and other herbicides, so they plow the weeds under, which kills a lot of small animals and loosens the soil enough that it erodes (or sometimes they resort to flame-throwers). Organic farmers won't use standard fertilizer, but only manure from cows, which means we'll need a lot more cows running around.

Organic cotton is an especially hard-on-the-Earth product, according to Ridley. Standard industrial cotton has Bacillus thuringiensis ("bt") genes mixed in and these kill pests, cutting the need for sprayed pesticides in half.

Who knew that "sustainable" would mean a polyester shirt and a bag of Fritos?
"Mediocrity"? I agree for the most part, but Myslewski makes it sound as though the only reason the iPad dominates the tablet-market is because everyone is merely jumping on the Apple bandwagon. What makes Apple great, however, is not that it lacks interest in specs, as if it neglects these elements. Apple does not ignoretechnical specifications, rather it chooses to forgo the latest, fastest technology in the spirit of maintaining other elements of the user experience, such as its virtually unrivaled battery life. via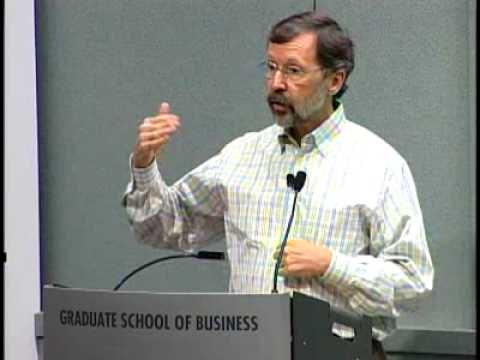 A frequent question I ask when trying to improve some area of my life is: If I were to rate this area's current performance on a scale of 1-10, with 1 being the worst imaginable and 10 being the best imaginable, where am I right now?

Very often I find that areas get stuck somewhere in the 6-8 range, usually at a 7. A 7 seems very close to a 9 or 10, but often a 7 is a local maximum — you can't get any higher by continuing to follow the same path that got you to that 7 in the first place. You're already at a peak. The only way to reach a true 9 or 10 is to climb back down (sometimes back to a 2 or 3) and take a new path.
I also think that looking at direct salaries as the sole measure of ROI in an institution is a short-term, short-sighted way to look at the world. Sure, some degrees yield less well-paying jobs than others. However, the contribution to our overall well-being, and to our economy, shouldn't be overlooked. Just because a degree has a lower financial benefit in the first instance to its graduates, doesn't mean it has no benefit, either to them or the people connected to them. Think about teachers, or nurses: both are poorly rewarded, but we need them for our society to work. Historians, literary theorists and philosophers are all important, and make our lives better. This is where - or at least, one of the places where - I strongly depart from libertarians like Thiel. Simply put, I think their "enlightened self interest" is near-sighted; perhaps fatally so. (Source)