Archive for January, 2010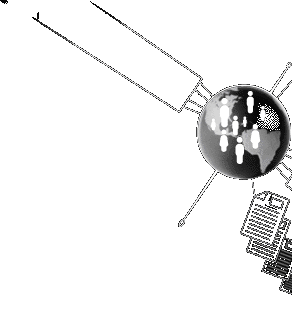 KEO is a satellite that is designed to take messages from humanity and preserve them in orbit for the next 500 generations. They named it KEO because the sounds for "k," "e," and "o" are common to most earthly languages. Apparently, 50,000 years from now it will come crashing back down to earth to reveal all the mysteries of our current time. Like, what Britney was really thinking or what percentage of the population Tiger was sleeping with instead of his wife. In 50,000 years if you did a statistical study of my own mailbox it would probably still be mostly MoveOn e-mails. Uh, anyway.
Here's the deal:
Every person living on Earth, small, weak, powerful or rich is provided with 4 pages of liberty and equality to pen down his message destined for his faraway great grandchildren.
All the messages received, without undergoing any censorship, will be embarked aboard KEO.
You can use this here to write your very own message, even though I believe the thing has already left. This is a very grandiose idea, signaling a vast departure from our general human plans of mass destruction followed by a ninja-led mass exodus- but I hope it pans out. Here's more from the creators:
KEO will leave from planet Earth in 2007/2008. Once in orbit, KEO'S wings will take life, fluttering in rhythm to its passage under the Earth's shadow and the sun's ray, similar to that of a beautiful migratory bird gliding across the horizon.

KEO will then pursue its 50,000 year journey around the Earth, guarded from the hostile environment in space by several protective shields.

At the dawn of its return to Earth, KEO will create an artificial Aurora Borealis whose luminosity and glow will light up the sky, announcing its grand arrival home.
Wow, that sounds terrifying.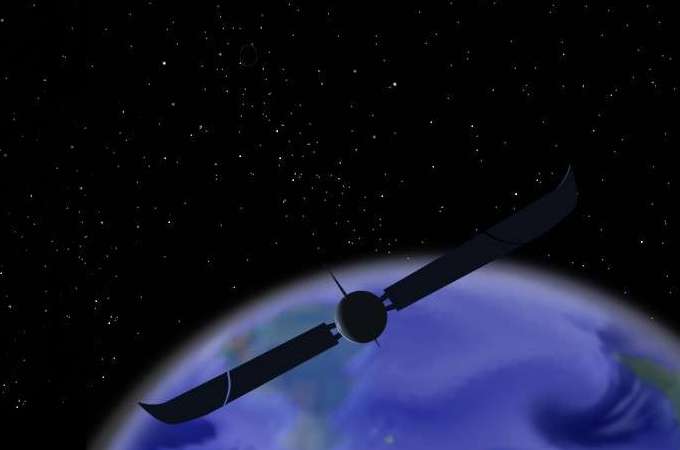 So, you might be a little bit late, but the site is still up and ostensibly accepting messages.I admittedly learned about this while watching some show on the History channel while drifting off to sleep.
-Visit the (poorly designed) Keo homepage-
The Italian Cook Out

Ravioli stuffed with barbecued rib meat and mashed potatoes, sour cream, bacon and chives, all topped with melted cheddar, bacon, cheese sauce, green onions and shredded cheese.
Thisiswhyyourefat might be my current favorite blog.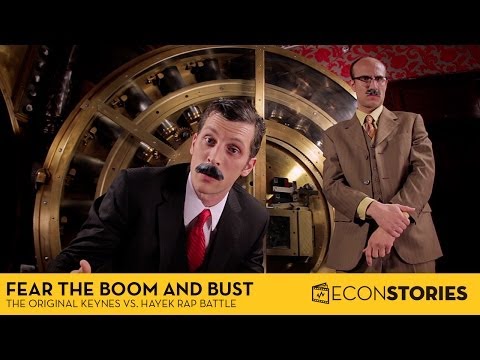 A rap video made by George Mason University economist and Planet Money friend, Russ Roberts, and Spike TV executive producer and self described "amateur economic junkie," John Papola, is making it's worldwide debut today on All Things Considered with a little help from Alex Blumberg. Read the Rest
From PlanetMoney
Actually, this concept has been coalescing into its current state since about the late 19th century, and we can thank railroad barons for this precedent. While corporations had always been afforded limited rights, such as property ownership or contract-making, since the Renaissance, the idea that an inanimate entity was eligible for rights of personhood sprung from the 1886 case of Santa Clara County v. Southern Pacific Railroad. Read the rest.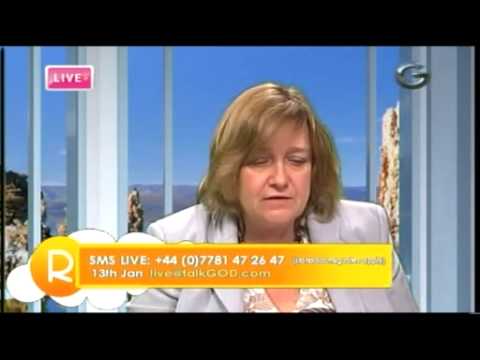 In West Philadelphia, born and raised - on the playground is where I spend most of my days…
I wouldn't advise watching the entire video, but the first 3/4s or so are pretty entertaining.
This site should win a blog award! I implore you to read this (click the link below):
Talking to Children about Nuclear War
Ornum
1984

This is one of the titles that is only "awful" because it is now so outdated. Of course explaining the scary or the incomprehensible is just part of parenting. My particular experience with explaining a national situation is limited to my daughter (who was 6 at the time) wanting to know why some girl named Monica was in trouble with the President. I would have preferred to have a nuclear war discussion.
The one about Latawnya the naughty horse (a page or two in) is killing me
What's that, you say? Monday documentary?
Directed by: Peter Tetteroo, Raymond Feddema

PLOT DESCRIPTION The winner of the 2001 International Emmy award for Best Documentary, Welcome to North Korea is a grotesquely surreal look at the all-too-real conditions in modern-day North Korea. Dutch filmmaker Peter Tetteroo and his associate Raymond Feddema spent a week in and around the North Korean capital of Pyongyang — ample time to produce this outstanding film.
In a recent interview with the Los Angeles Times, Wu-Tang Clan Abbott the RZA shed some new light on his directorial debut, the Kung-Fu flick, The Man With The Iron Fist. The movie, written and to be directed by Robert Diggs and produced by Eli Roth (Hostel), which sees the musical mastermind utilize his vast creativity for the silver screen has secured financially backing, but it is unclear as to when production will actually commence.

The Staten Island native has garnered strong support for his entrance into the world of directing having studied under Quentin Tarantino. The duo, which shares a mutual respect for martial art movies and cinematography, established a strong working relationship after RZA was asked by the prolific director to craft the scores for his Kill Bill movies. Read the Rest
Posted: January 25th, 2010
at 8:47am by Black Ock
Comments: No comments
If you're not reading ReepSow you're, like, missing a lot of hilarity and educacion. Don't drown in a pool of your own negligence, ninjoids.
Though the philosopher saint Chris S. has argued otherwise (see comments below), these scenes are not precursors of so-called "erasure comics". I hold that, just as the Lord's Prayer has been printed in Braille for blind people, it has here been printed in Woodcuts for illiterates. This sheet can be conveniently pasted to the back of a pew for churchgoers. Traces of this phenomenon are found as far abroad as Sweden.
Read ReepSow, written by one of our ancient ninja masters.