Archive for August, 2010
Australians (well, at least inner-city Melburnians) have embraced coffee with abandon in recent years.A There is much talk about aAthirdwave of cafes and consumers.A On the bean sourcing and roasting side the shift in mindset and approach is one where:

"the bean is not a commodity business based on volume sales but something precious, sourced directly from Third World farmers in small batches and treated with respect."
.:internationalbs.wordpress.com->
The river, world famous for itsAcolorfulAdisplay, has been called:"the river that ran away to paradise," "the most beautiful river in the world" and "the river of five colors".

DuringAColombiaA's wet season, the water flows fast and deep, obscuring the bottom of the river and denying the mosses and algae that call the river home the sun that they need. During the dry season there is not enough water to support the dazzling array of life in the river. But during a brief span between the wet and dry seasons, when the water level is just right, the many varieties of algae and moss bloom in a dazzlingAdisplayAof colours. Blotches of amarillo , blue, green, black and red - and a thousand shades in between - coat the river.
Every discipline has its own names, lingo, and jargon to talk about what they do and how they do it. The world of UX has its own jargon too, but a complicating factor is that UX professionals come from such different backgrounds that our jargon often doesn't match. We think we are all on the same page, but are using the same term to mean different things, or using different terms to mean the same thing. These confusions can even make or break the success of a project.
COLLEGE STATION, Aug. 10, 2010 a Taken very literally, not all students are created equalaespecially in their math learning skills, say Texas A&M University researchers who have found that not fully understanding the "equal sign" in a math problem could be a key to why U.S. students underperform their peers from other countries in math. A"About 70 percent of middle grades students in the United States exhibit misconceptions, but nearly none of the international students in Korea and China have a misunderstanding about the equal sign, and Turkish students exhibited far less incidence of the misconception than the U.S. students," note Robert M. Capraro and Mary Capraro of the Department of Teaching, Learning, and Culture at Texas A&M.
Posted: August 13th, 2010
at 7:47pm by Koookiecrumbles
Comments: No comments
Posted: August 13th, 2010
at 7:42pm by Koookiecrumbles
Comments: No comments
A little-noticed lawsuit says a lot about how investments are marketed. ALate last month, Select Sector SPDR Trust sued Invesco PowerShares for trademark infringement. The suit alleges that by using similar trading symbols, or "tickers," to those of the Select Sector SPDR exchange-traded funds, PowerShares dealt "damage to the value" of its competitor's offerings. AIn April, PowerShares introduced nine sector funds based on components of a Standard & Poor's small-stock index. The SPDR family already had nine sector ETFs of its own pegged to the bigger stocks in the S&P 500 index. Each SPDR sector fund has a ticker beginning in "XL." For its new funds, PowerShares chose tickers that also begin in "XL" but end with an S. The trading symbol for PowerShares S&P SmallCap Energy Portfolio, for instance, is XLESaidentical to the SPDR Energy fund's ticker of XLE, plus an S.
So what does it mean to have a book-quality layout? In a broad sense, it may mean the freedom to create any layout you want. But it also has a set of criteria. For developers who like to generate dynamic contents, in my opinion, these criteria may include: x-y coordinate system support, free content positioning, content size calculation, and content non-interference.
Posted: August 13th, 2010
at 6:29pm by Koookiecrumbles
Comments: No comments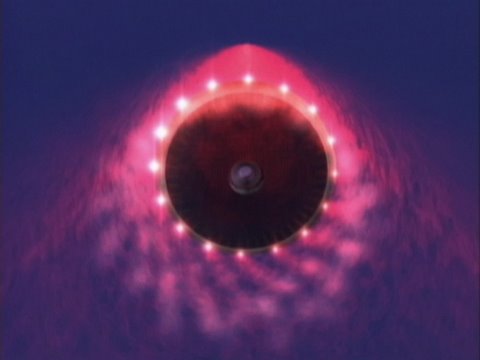 The "Lightcraft" is a laser-propelled spacecraft concept that could ultimately run on other beamed energies, such as microwave.
COLOGNE, Germany — In the video game business, Germany has often been slow to adjust to new trends, but the country is leading Europe in the industry's fastest-growing segment: free-to-play online games.

These games, which make money by charging players for virtual goods such as clothing and weapons, are big business. Researcher DFC Intelligence forecasts the U.S. and European market for such virtual items will grow to more than $3 billion by 2015 from $800 million in 2009.