Archive for the 'internets' Category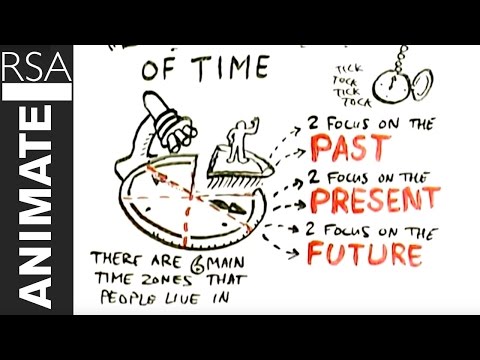 Professor Philip Zimbardo conveys how our individual perspectives of time affect our work, health and well-being. Time influences who we are as a person, how we view relationships and how we act in the world.
WikiLeaks front man Julian Paul Assange and his Icelandic transformation- how did his wish to under-serve those who hold "power without accountability" lead to the disintegration of his own orchestrated press club release? This New Yorker article by Raffi Khatchadourian due out next week explores his undoings in and out of the Bunker.
"If it feels a little bit like we're amateurs, it is because we are. Everyone is an amateur in this business."
Posted: May 31st, 2010
at 3:45pm by Koookiecrumbles
Categories: hood status,myninjaplease,youtube,life,crime,too good to be true,web,mnp is for the children,politricks,weaponry,fo' real?,real life news,science,primary sources,et cetera,tele,internets,ninjas are everyehere,law,ethics,ir
Comments: No comments
What separates us from the rest of our non-human mutant ancestors? Collective intelligence brings together fragments of knowledge to create a fostered generation of urbanites and traders. Density brings specialized people together whom never know that they are so closely defined by the miles that actually separate them. Exchange started in Africa:
The process of cumulative innovation that has doubled life span, cut child mortality by three-quarters and multiplied per capita income ninefoldaworld-wideain little more than a century is driven by ideas having sex. And things like the search engine, the mobile phone and container shipping just made ideas a whole lot more promiscuous still.
Steven Pressfield, author of The War of Art, on virtue, resistance, going pro, slaying the dragon and Anti-tribes.
"The power is in your hands."
Posted: May 23rd, 2010
at 1:31pm by Koookiecrumbles
Categories: myninjaplease,life,art,mnp is for the children,politricks,weaponry,9th dan,"ninja",et cetera,diy,development,blogs,internets,philosophy,ir
Comments: No comments
Sal Khan at Gel 2010 from Gel Conference on Vimeo.
What started as algebra lessons for his cousins has turned into a world-changing project. Hundreds of thousands of users worldwide have benefited from Sal Khan's friendly, accessible Youtube videos explaining math, science, and other subjects.

Sal has a vision of teaching the entire world, for free. His not-for-profit Khan Academy has the mission of "providing a high quality education to anyone, anywhere." In this outstanding Gel video, Sal describes the elements of the good experience he's trying to create.
Combining Robert Morris'ABox With the Sound of Its Own Making with Baudrillard's writing on the art auction this sculpture exists in eternal transactional flux. It is a physical sculpture that is perptually attempting to auction itself on eBay.

Every ten minutes the black box pings a server on the internet via the ethernet connection to check if it is for sale on the eBay. If its auction has ended or it has sold, it automatically creates a new auction of itself.

If a person buys it on eBay, the current owner is required to send it to the new owner. The new owner must then plug it into ethernet, and the cycle repeats itself.
Al Gore on his new "Crowdsourced TV" venture at MediaPost
Current was one of the first networks to utilize consumer-generated advertising campaigns on behalf of marketers, and showed campaigns that were recently developed by its users to help introduce a new, biodegradable package design for Frito-Lay's Sun Chips.
Ragnar, 53 years old, from Asker, Norway.
A friend of guy who is named JArgen, doesn't believe that he can collectAone million giraffes by 2011.
This dude is going to prove him wrong and needs your help to create giraffes in any way you like, butAwithout a computerAor store bought objects. The giraffe must be created by yourself!
He has gotten 799,020 giraffes so far, so he only needs 200,980 more with 239 days to go.
Let's show JArgen how amazing the internet is.