Archive for the 'mnp is for the children' Category
Podponics have already built a shipping container food grow system, but now you can help these ninjas build their initial unit. Freight Farms claim that this is a container for really any environment. Replacing food miles and creating local commerce for the urban citizen- 20k to go…
Freight Farms are easy to use systems that increase local fresh food access, create a local food economy, keep money in the community and decrease the carbon footprint of food production.  The system is designed to be largely self sustained with rainwater reclamation and a full filtration system to supply the necessary water. The electrical use is minimized by the system design and high efficiency components and will be powered by electricity from solar panels attached to the top of the freight container.  Solar energy will provide the majority of electricity that is needed while a traditional connection will allow the unit to be plugged in when/if necessary.
This Thanksgiving, be thankful that your parents cared for your upbringing. Happy Thanksgiving from MNP!
Could the informal economy be the route to deliver the big sustainable development ideals such as the Green Economy, Millennium Development Goals and Poverty Reduction Strategies, given that its share is rapidly increasing and that the poor mostly operate here? (Source)
It's unclear whether or not organizing informal economies would boost developing nations or takeaway…
Posted: November 17th, 2011
at 3:15pm by mnp
Categories: life,green,business,mnp is for the children,politricks,grub,"ninja",development,blogs,health,trade,entrepreneurship,innovation,peace
Comments: No comments
Deepak talks with authors Joel Primack and Nancy Abram, authors of The New Universe and the Human Future
Posted: October 27th, 2011
at 1:01pm by mnp
Categories: life,mnp is for the children,fo' real?,9th dan,science,"ninja",et cetera,blogs,health,philosophy,kilobytes,peace
Comments: No comments
This is a bit late, but better late than never.  If anyone has pics of this event from last week, please let us know! All proceeds go toward fighting worldwide hunger. Here's a link.
It is an event whose aim is to sensitize the population's awarness to the big problem of starvation on the occasion of the World Food Day on October 16th, 2011.

You, WHERE ARE YOU? is an initiative closely linked to the city of Bologna in Italy. It is exactly in the heart of the city, from Piazza Maggiore, where the challenge to hunger starts.

10,000 empty dishes will be placed on the ground in Piazza Maggiore, as a symbol of worldwide starvation.

You, WHERE ARE YOU? Will you join us to fill the empty dishes?
You, WHERE ARE YOU? With 5 euros, the equivalent of a pasta, the dishes will turn from white toblue.
You, WHERE ARE YOU? on the streets, on the web, with us.

Thanks to your help, the blue dishes will shape a tractor.

From the only available description online:
An autobiography of sorts from one of the more foul-mouthed individuals you will come across. The book itself is a collection of writings from the author, but the content proves to be a wild ride through the mind of an individual who may very well be insane.
Make Legos that get sold to the masses…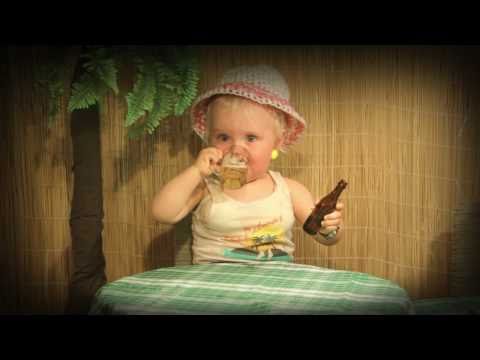 16 year old earns college degree online…
Heard started reading before age 2, graduated from high school at 10, earned her associate of arts degree at 13 and now a bachelor's. The teenager has already passed her law-school admissions test and plans to earn a law degree online.

"My parents felt that it would not be a good idea to send me to campus at such a young age," Heard said. "I appreciate their decision, mainly because online studying has given me quite a bit of flexibility in my study schedule." (Source)