Archive for the 'green' Category
Venkatesh Rao reviews three books and a recent documentary about garbage-ARubbish: The Archeology of Garbage by William Rathje and Cullen Murphy (1992), Garbage Land: On the Secret Trail of Trash by Elizabeth Royte (2005), Gone Tomorrow: The Hidden Life of Garbage by Heather Rogers (2005) and the CNBC documentary, Trash Inc.: The Secret Life of Garbage. Who knew?
A New Zealand wine company has become the first in the world to declare its carbon footprint for each glass. ABottles of Mobius Marlborough sauvignon blanc - which go on sale today - will show the carbon emissions for a 125ml glass on the label.
Posted: November 7th, 2010
at 1:51pm by Koookiecrumbles
Comments: No comments
DesignerAAndrei Avarvarii has designed an electric Lamborghini Reventon that ditches the sharp, origami-style for a smooth, voluptuous shape. Envisioned for 2020, the Lamborghini "Minotauro" will be powered by four asynchronous motors that divide the power 70% to the rear and 30% to the front axle.
Posted: October 20th, 2010
at 7:48am by Koookiecrumbles
Comments: No comments
Ultra-thin solar cells can absorb sunlight more efficiently than the thicker, more expensive-to-make silicon cells used today, because light behaves differently at scales around a nanometer (a billionth of a meter), say Stanford engineers. They calculate that by properly configuring the thicknesses of several thin layers of films, an organic polymer thin film could absorb as much as 10 times more energy from sunlight than was thought possible.
Posted: September 29th, 2010
at 1:18pm by Koookiecrumbles
Comments: No comments
With very little instruction, anyone can build their own home, or so argues natural building expert Michael Smith. Since the early nineties he's been teaching people to do just that with natural materials like cob and straw bale and he says it's quite simple.

"If you want to build for yourself, if you actually want to take the time to do the work for yourself, these techniques are very very simple to learn. Cob especially, we teach week-long cob workshops and at the end of that people with no previous building experience at all know what they need to know to build the cob parts of the house."

In this video, Smith shows us the natural homes (from cob, straw bale, clay wattle and slip straw) at the Emerald Earth Sanctuary, an intentional community in Mendocino, California where he currently lives and teaches. He explains how since earth homes require less investment in materials, they require more investment in labor, which means to build this way we will need to change the way we live and work.
Posted: September 28th, 2010
at 3:35pm by Koookiecrumbles
Comments: No comments
Charles Grinnell believes that every farmer needs a few good robots working his acreage, and this morning, he's announcing that he's wrapped up a $5.3 million first round of funding for his Billerica start-up, Harvest Automation.

The company, which once tested its prototypes in a greenhouse behind Grinnell's Groton home, initially had trouble finding financing to develop a robot strong and rugged enough to move potted plants around as they grow in nurseries. Harvest says that its initial target market will be the largest growers in the $4 billion wholesale ornamental plant market, I.E., the kind of company that grew that ficus tree sitting in the corner of your reception area. These plants get moved a lot from the time they are tiny seedlings to when they head for the marketplace, and Harvest's robots are designed to take over that manual labor. The company has conducted a few field tests of the robot, but Grinnell says they'll begin a more formal alpha test in the early part of 2011.

The new funding is the biggest investment so far for Cambridge-based Founder Collective, which joins other investors including the Massachusetts Technology Development Corp., Life Sciences Partners and Cultivian Ventures (formerly known as the Midpoint Food and Ag Fund.) Joining Harvest as advisors are iRobot CEO Colin Angle, and Mick Mountz, CEO of Kiva Systems, a Woburn company that makes a robotic order fulfillment system for warehouses. (Harvest's chief technology officer is Joe Jones, who led the development of the Roomba robotic vacuum cleaner when he worked at iRobot.)

"I think Harvest as a company really plays to the strengths of Boston," says Eric Paley of Founder Collective. "There aren't that many people with the expertise to create these complicated hardware-and-software systems." Paley says Harvest reminds him of the start-up he ran after business school, Brontes Technologies, which developed a 3-D imaging system that helped dentists create better crowns and bridges. "We pitched 40 VC funds, and had trouble raising money," he says. "It was a pretty weird niche, but there was a very specific customer with a very specific return-on-investment." (Brontes was acquired by 3M for $95 million.)

Harvest's belief is that growers will turn to robots to improve their productivity while lowering costs a and that robots can reduce the risks that some growers face of hiring undocumented workers and facing enforcement actions and fines.
Timberland's latest marketing campaign for theirAEarthkeepers footwear collection, which uses recycled rubber and recycled PET (one and a half plastic bottles are used in each pair of Earthkeepers™ boots), asks consumers to consider how they can be "heroes" for the great outdoors-hence it's name: "Nature Needs Heroes." To kick off the campaign and showcase the Earthkeepers Spring 2011 collection, they asked press to attend an event on Governor's Island in New York City. I couldn't make it so I asked for photos from the event and more info on their interactive marketing campaign. They happily acquiesced:
Posted: September 26th, 2010
at 10:47pm by Koookiecrumbles
Comments: No comments
Haze hugged the southern face of the Himalaya in mid-December 2009. The Moderate Resolution Imaging Spectroradiometer (MODIS) on NASA's Aqua satellite captured this true-color image on December 14. Credit: NASA/Goddard/MODIS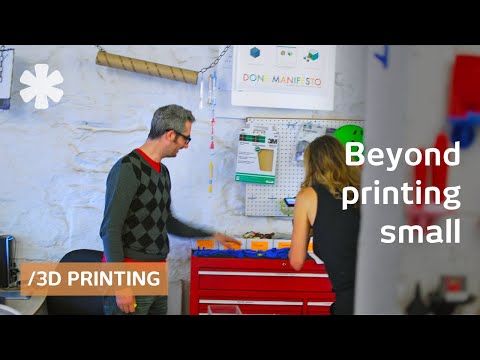 Imagine instead of going to the store, simply downloading what you need from the Internet and printing it out on a 3D printer. That future is here.
"The time from a thought to a thing is short. You can just manifest something," explains MakerBot Industries co-founder Bre Pettis of a world for those with one of the stuff printers he helped create. There is much to be MakerBotted: practical stuff (a cup, a cooling fan), replacement stuff (a camera lense cover, a shower curtain hook), novel stuff (a tube squeezer, a clip-on reading LED) and the completely random (a miniature of your own head). We visit the Brooklyn (NY) wherehouse of MakerBot Industries where Bre Pettis shows us a future where we all can be our own manufacturers.
Posted: September 15th, 2010
at 10:37am by Koookiecrumbles
Categories: life,art,green,web,politricks,weaponry,design,science,"ninja",development
Comments: No comments