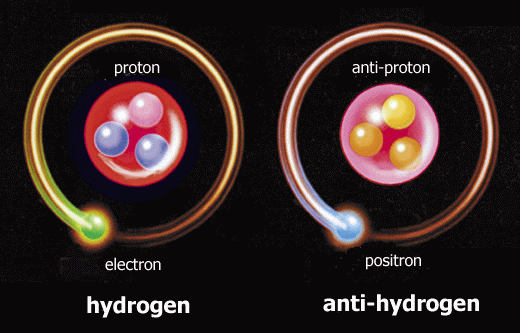 The U.S. Air Force is quietly spending millions of dollars investigating ways to use a radical power source — antimatter, the eerie "mirror" of ordinary matter — in future weapons.  The most powerful potential energy source presently thought to be available to humanity, antimatter is a term normally heard in science-fiction films and TV shows, whose heroes fly "antimatter-powered spaceships" and do battle with "antimatter guns."
More cataclysmic possible uses include a new generation of super weapons — either pure antimatter bombs or antimatter-triggered nuclear weapons; the former wouldn't emit radioactive fallout. Another possibility is antimatter- powered "electromagnetic pulse" weapons that could fry an enemy's electric power grid and communications networks, leaving him literally in the dark and unable to operate his society and armed forces.
Following an initial inquiry from The Chronicle this summer, the Air Force forbade its employees from publicly discussing the antimatter research program. Still, details on the program appear in numerous Air Force documents distributed over the Internet prior to the ban.