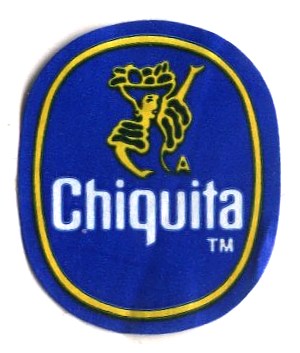 Banana company Chiquita Brands International said Wednesday it has agreed to a $25 million fine after admitting it paid terrorists for protection in a volatile farming region of Colombia.

The settlement resolves a lengthy Justice Department investigation into the company's financial dealings with right-wing paramilitaries and leftist rebels the U.S. government deems terrorist groups.

In court documents filed Wednesday, federal prosecutors said the Cincinnati-based company and several unnamed high-ranking corporate officers paid about $1.7 million between 1997 and 2004 to the United Self-Defense Forces of Colombia, known as AUC for its Spanish initials.

The AUC has been responsible for some of the worst massacres in Colombia's civil conflict and for a sizable percentage of the country's cocaine exports. The U.S. government designated the right-wing militia a terrorist organization in September 2001.

Prosecutors said the company made the payments in exchange for protection for its workers. In addition to paying the AUC, prosecutors said, Chiquita made payments to the National Liberation Army, or ELN, and the leftist Revolutionary Armed Forces of Colombia, or FARC, as control of the company's banana-growing area shifted.