If you like this post, then you will like our blog green.mnp. Check it out, because that's where it's from.

Maybe it's the recent death of my (13 year-old) cat Wolf, or the impending death of my (17 year-old) dog Puffin, or maybe it's my obsession with and Saturday-marathon-watching of the HBO series Six Feet Under, or maybe even it's the recent passing of the season of the dead, but this article on natural human burial gounds, or eco-cemetaries, has been on my mind since a fellow ninja passed along a link to ecospace.cc the other day:
Every year the funeral industry buries tons of hazardous and nonbiodegradable materials throughout their cemeteries. This includes 90,000 tons of steel caskets, almost 17,000 tons of steel and copper vaults, and 1.6 million tons of reinforced concrete. They also bury over 800,000 gallons of Formaldehyde, the toxic chemical used for embalming to temporarily delay the perfectly natural process of decomposition. All of this material is seriously not necessary to lay our loved ones in peace.
Natural cemeteries are resisting these modern trends by bringing back simpler and traditional a€dust to dusta€™ burials. These sites do not permit embalming, or caskets made of steel or precious hardwoods like rainforest woods. Instead people are buried closer to the earth, inside shrouds, cardboard or pine coffins. The bodya€™s decomposition can therefore nourish the earth, creating nutrient-rich soil for trees, wildflowers, and native vegetation. Instead of large headstones, the graves are marked with small fieldstones or with native trees or bushes. Grave sights are plotted with GPS to make sure loved ones can always find the proper sight if the natural landscape eventually grows to look entirely different.]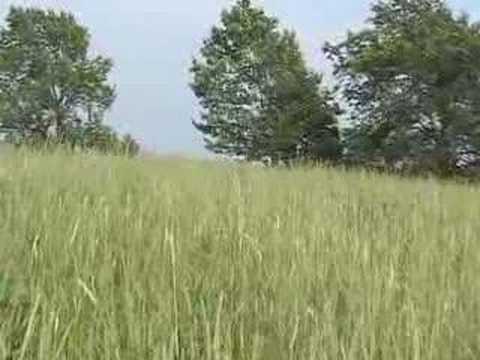 When I was a kid we always buried our animals in our sunken garden, where flowers and shrubs grew abundantly. It was a beautiful way to remember them, and seemed much more personal than leaving a bouquet of wilting flowers on a gravestone. No doubt, there is a rich history and tradition associated with our modern burial rituals, but these needn't be abandoned in order to make the natural cycle of life a little more…well, natural.

[ecospace.cc; naturalburial.coop; naturalburial.org; groovygreen.com]
Some of you may remember a previous post we did on the subject.AA Hope you enjoyed, and once more, check out green.mnp.
2 Responses to 'Dust to Dust - Eco-burials'
Subscribe to comments with RSS or TrackBack to 'Dust to Dust - Eco-burials'.
Leave a Reply