Archive for September, 2011
A trillion is a huge number — when you're talking dollars or euros. But a trillion miles is not so much in the cosmic scheme of things. Astronomers say they've now found a planet that orbits two suns a mere thousand trillion miles from here. It's yet another example of a weird solar system being discovered around nearby stars. #basically Tatooine
Apparently, artist Manfred Kielnhofer's  giant red nomadic statues, originally set up for an exhibition, have been arrested by the Italian Police for suspicious behavior.
Seriously - we got this e-mail just the other day:
Please help:
The Guardians of Time were arrested by police at the St. Mark's Square in Venice and taken into custody. Has anyone observed, photographed or filmed the seizure of the four life-sized red sculptures "Guard Time" on Wednesday afternoon August 31st, 2011?

We ask your assistance by sending photos of of the arrest.
The red giant sculptures were carried by four policemen to the nearby police station on Piazza San Marco.
Time Guards "Madonna" light sculptures are made by the artist Manfred Kielnhofer. Please send your photos to info @ lightart-biennale.com.

Thanks for your help.
http://lightart-biennale.com
http://kielnhofer.com
Given that I just watched A Night On Earth, this is hard for me to believe.
This may be just an attempt at revving up interest before The Goodwood Revival (bless our investigative skills).  We'll give him his due exposure, considering that those things bear a resemblance to our Dark Lords…
Photos of the actual arrestees here.
In a move that can only be described as "semi," the CEO of Netflix (which I can only assume actually means the PR team + the CEO of Netflix) has decided to send out the equivalent of a correction e-mail to all of its customers.  You might have noticed this spam in your inbox this morning as you returned to work and the email barrage that usually coincides with such.
The problem with this e-mail is that it makes no corrections, but in effect apologizes for an e-mail about a month ago where Netflix explained that it was upping its prices.  To make matters worse in the confusion department, Netflix also decided to use this negative PR moment to announce that they are splitting their services (in a totally convoluted way).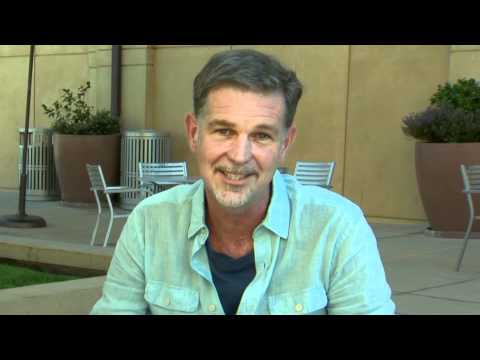 This isn't the first time they've blown it, either. Or the second time…
Here's a tip, Netflix, or Qwikster or whatever the hell it is you call yourself: if you're gonna apologize, then really apologize…  like give us a free extra month of DVD service, or one free rental… or SOMEThing.  If not, then please SHUT THE HELL UP and stay outta my inbox.  There's nothing worse than reading an entire e-mail from Netflix and not getting anything free out of it.  I, too, was disappointed with the disassociation of DVD and streaming services - but I didn't have a poor view of your company from an operational standpoint until you guys started getting out of control with these e-mails.  You know what's arrogant, Netflix?  Thinking that you can disguise a marketing announcement as an apology, because you forgot to say it all last time, and not really apologizing at all - that's arrogant. My ninja… I guess they're lucky this week, because we have an even more ridiculous MNP coming up.
"It was two in the morning. I was living in Orange County at the time and was asleep with my wife. My two-year-old at the time was in another room. I opened my eyes and there was a naked man wearing my leather jacket eating a Fudgesicle in front of my bed. I know it sounds funny … but it was horrifying."  #nerve.com
Steve Jobs Speech (Click to Play)
Podcast: Play in new window | Download
Posted: September 18th, 2011
at 12:38pm by mnp
Categories: apple
Comments: No comments
Posted: September 17th, 2011
at 4:15pm by mnp
Categories: ethics
Comments: No comments
When these computers "sleep", the Electric Sheep comes on and the computers communicate with each other by the internet to share the work of creating morphing abstract animations known as "sheep".
Posted: September 16th, 2011
at 8:16pm by mnp
Comments: No comments
But the segment turned out to be so unpleasant and uncomfortable that Whatever wouldn't be able to use it all. The lead producer called me an hour later to say they were cutting the whole thing. No harm, no foul. Surprisingly, I came through this public assault feeling a lot better about my general dateability, especially after several audience members stopped me outside and apologized for doubting me. One of them even offered me her daughter's phone number, with one word of warning: "Don't wear the backpack. That's really uncool."#mytvnightmare
I mean… it is football season.