Archive for August, 2010
It is routine to hear tutors and studio heads bemoaning the amount of time students and designers spend gorging on the numberless websites and blogs devoted to the visual archaeology of graphic design. If you dig deep enough online, you can pretty much guarantee you'll find every significant piece of graphic design ever made. If it's not onFlickr,Affffound,AGrain Edit, or one of a thousand other sites, it will beAsoon.

This super-abundance of visual material floating untethered in the frictionless wastes of the internet has had two profound side effects. The first is on the sales of graphic design books. I recently interviewed Marc Valli, the astute co-founder ofAMagma Books, the mini-chain of UK bookstores known intimately to all British designers. He told me that there is a sardonic mantra regularly exchanged by book buyers: "5 is the new 50." Where once a buyer would take fifty copies of a title, they now take a paltry five. "Do not believe anyone who tells you that people are buying the same amount of books," says Valli. "They're kidding themselves a or they're lying."
.:observatory.designobserver.com->
Posted: August 8th, 2010
at 8:47am by Koookiecrumbles
Comments: No comments
"When Faith Moves Mountains is my attempt to deromanticize Land art. When Richard Long made his walks in the Peruvian desert, he was pursuing a contemplative practice that distanced him from the immediate social context. When Robert Smithson built the Spiral Jetty on the Salt Lake in Utah, he was turning civil engineering into sculpture and vice versa. Here, we have attempted to create a kind of Land art for the land-less, and, with the help of hundreds of people and shovels, we created a social allegory. This story is not validated by any physical trace or addition to the landscape. We shall now leave the care of our story to oral tradition, as Plato says in the Republic. Only in its repetition and transmission is the work actualized. In this respect, art can never free itself from myth. Indeed, in modem no less than premodern societies, art operates precisely within the space of myth."
Podcast: Play in new window | Download
Goldman Sachs' plan to spin off its proprietary trading business has run into an unexpected technology glitch that has sent the Wall Street firm scrambling to hire computer programers and project managers.

As reported earlier Thursday by CNBC, Goldman could spin off part of its prop trading operations into an independent hedge fund as soon as Friday. The move is an attempt to comply with new rules limiting Wall Street firms from betting their own money in financial markets.

The problem is that Goldman's traders use a special computer language called "Slang" that was developed for internal use only. That language plays a vital role in Goldman's prop trading, including it's computer driven high-frequency trading.

Goldman has decided the new spin-off won't get the rights to Slang, according to a person familiar with the matter.

As a result, Goldman is rushing to translate its trading programs into a more standard computer code usable by the new spin-off trading company.
Largest Lake on an Island in a Lake on an Island - Crater Lake on Vulcano Island in Lake Taal on Luzo,APhilippines
A List Apart looks at the web designer as the rhetorician, a kind of architect and cartographer. No more digital monuments!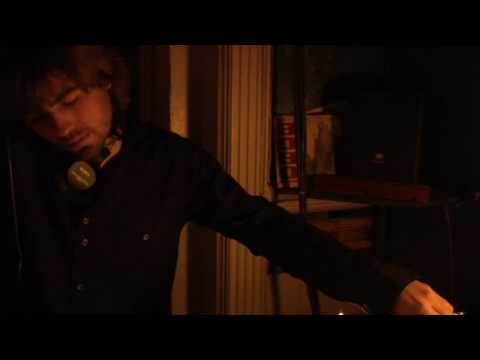 The directorial debut from Eric Hilton of Thievery Corporation, Babylon Central is an original screenplay and film, shot on location in Washington, DC. Features a musical score created by Hilton in the style of his record label, ESL Music. ASebastian James is a courier by day and aspiring DJ by night. When he forgets an important delivery, Seb finds himself an unwitting participant in an economic power-play with a Saudi Prince and his attempt to change the currency for oil. As Seb begins to fall for the Prince's daughter and his friends are dragged into the conflict, the powers that control modern-day Babylon - Washington, DC - are exposed, and the US Empire is called into question.
Posted: August 5th, 2010
at 8:31am by Koookiecrumbles
Comments: No comments
Bifurcation Pierced Leaf
From the artist:
I am interested in the ways in which cultures use science and art as devices or maps to construct belief systems. I try to draw attention to areas of overlap and interconnection between artistic exploration and scientific investigation, and to the slippery human subjectivity underlying both processes. Through my work I speculate on how human beings contemplate and consider nature through both art and science in a way that embraces poetry, absurdity, contradiction and metaphor.
Posted: August 4th, 2010
at 2:42pm by Koookiecrumbles
Comments: No comments
While Streetfilms was in Copenhagen for the Velo-City 2010 conference, of course we wanted to showcase its biking greatness.A But we were also looking to take a different perspective then all the myriad other videos out there.A Since there were an abundance of advocates, planners, and city transportation officials attending from the U.S. and Canada, we thought it'd be awesome to get their reactions to the city's built environment and compare to bicycling conditions in their own cities.

If you've never seen footage of the Copenhagen people riding bikes during rush hour - get ready - it's quite a site, as nearly 38% of all transportation trips in Copenhagen are done by bike.A With plenty of safe, bicycle infrastructure (including hundreds of miles of physically separated cycletracks) its no wonder that you see all kinds of people on bikes everywhere.A 55% of all riders are female, and you see kids as young as 3 or 4 riding with packs of adults.
Posted: August 4th, 2010
at 8:14am by Koookiecrumbles
Comments: No comments
Posted: August 3rd, 2010
at 9:02am by Koookiecrumbles
Comments: No comments