Archive for August, 2008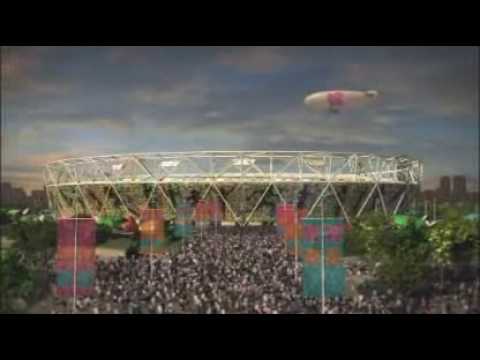 .::Watch the original version a€"> london2012
Innovation however, requires the contexts of both the past and the future. Innovation must be creative (the past), but must also cause a change in the creations of others (the future). If someone creates a piece of art that incorporates a new technique, the piece would only be innovative if it inspired other artists to change how they create art, perhaps by creating a movement based around a new technique or approach. Innovation thus demands a social context of some sort that creativity does not. .::Definition a€"> brentblog.typepad.com
Artists and designers incorporate similar processes to develop new sets of representation, although there seems to be a disconnect between application and experimentation from these two disciplines. "Multiple" discoveries shielded by conditions of the times can explain why Guy Kawasaki's 9 points of The Art of Innovation is a great telling into how to create the ongoing new.

This "falcon" can fly with the flock of birds or with the humans……..
Still with me? Read this article about the process of innovation (observation, brainstorming, prototyping, iteration and implementation)…
It's an ancient art, so let people do what they do, whatever that is!
And another definition:
Innovation is directly related to the 'creative act'. Creating something new implies innovation. Materialized through incremental improvements or breakthrough experiences. The essence of innovation is still appropriate. However, in times when corporations make innovation a policy for reinventing themselves rather than a 'raison d'etre' it often becomes wishful thinking. True innovation can be encouraged and staged but hardly regulated.AA .::Definition a€"> designmind.frogdesign.com
Posted: August 22nd, 2008
at 5:29am by Koookiecrumbles
Categories: design
Comments: No comments
What is Real?
Author Richard Todd on On Point with Tom Ashbrook, discussing his new book "The Thing Itself: On the Search for Authenticity"
What does it really mean to be authentic - especially today? While you can trust the ninjas to be bringing the realness, the rest of the world has gone crazy with constructed realities. But is Disneyworld - an example used on the show - really inauthentic, or is it authentic American? Maybe our culture's authenticity lies in our appropriating and conforming aspects of the rest of the world to fit our ideal - if that means anything/makes any sense.
Once we thought of Disneyworld as the place where authenticity was out the window in exchange for a whirl of magic castles and make-believe.

Now, the whole world can seem that way. Themed restaurants, McMansions, virtual life and multiple personas online a€" we live in a world where authenticity (whatever that means exactly) can feel overwhelmed by slick substitutes and made-up realities.

Pictures can be photoshopped, performances can be lip-synched, and the exotic destinations we visit can be about as real as packaged tours and paid local dancers. We have Olive Gardens that are not gardens and whole towns that are themed to please.

So, what is real? What is deeply, indisputably authentic today? And why do we long for more of it, in our world and ourselves?
Reminds me of those hipsters…
.::Listen to the show -> onpointradio.org
Posted: August 21st, 2008
at 12:44pm by orangemenace
Categories: life
Comments: No comments
Walkable urbanism is the development approach that creates pedestrian-oriented, mixed-use and mixed-income places. These places can either be regional-serving (anchored by regionally important employment, cultural and civic institutions, retail and urban entertainment as well as residential) or local-serving (residential with local-serving commercial). Both places benefit tremendously by being transit-oriented.
.::Briefed at -> brookings.edu
Posted: August 21st, 2008
at 12:44pm by Koookiecrumbles
Categories: what is?
Comments: 4 comments
Anyone even a little bit into design knows the work of the Eames, probably for their molded plywood and/or fiberglass/plastic chairs [like the one I'm sitting in now]. Taking cues from the classic works of the Eames, designer Joanna M Hawley has created a wood, carbon fiber, and leather prosthetic leg. Looks more like this, than the bent plywood - pretty dope either way.
From Joanna M Hawley:
Eames-inspired Prosthetic Leg

Prosthetics generally lack humanity, style and grace. Often, they look much like landing gear and make the wearer uncomfortable, self aware, and sometimes depressed. By channeling the Eames' use materials and iconic style, we designed a leg with Steve McQueen in mind. We sought to convey a creative use of positive and negative space, a balance of materials and a reflection of the wearer.

This project taught me to expand my use of research materials. We interviewed several amputees in varying stages of acceptance, met with Sephora color specialists to discuss skin tones, and 3D laser scanned actual legs to translate the proportions of the human body into CAD. Through a wide range of techniques, I explored the challenge of designing something with the body in mind.

team member : Kayhan Haj-Ali-Ahmadi (a pre-med student with whom I worked to gain further knowledge about the body)
.::Via Yanko Design ->
Besides the terrible killings inflicted by the fanatics on those who refuse to pledge allegiance to them, Al-Qa'eda has lost credibility for enforcing a series of rules imposing their way of thought on the most mundane aspects of everyday life.

They include a ban on women buying suggestively-shaped vegetables, according to one tribal leader in the western province of Anbar.

Sheikh Hameed al-Hayyes, a Sunni elder, told Reuters: "They even killed female goats because their private parts were not covered and their tails were pointed upward, which they said was haram.
.::Read the rest at -> telegraph.co.uk
I kinda feel them, though. I mean… I've seen a few of the wrong girls pick up a few of the wrong vegetables and thought about implementing my own fundamentalist beliefs. Seriously though, I'm not sure how to take this report. If it's serious then it ranks among the top ten goofiest reasons why the global Jihad will fail. If it's not serious… then it's in extremely poor taste… and puts a whole new spin on gazpacho.
Thanks to P.G. for linking us to this.
SAN JUAN, Puerto Rico - A Puerto Rican man has been granted his wish to remain standing a€" even in death. A funeral home used a special embalming treatment to keep the corpse of 24-year-old Angel Pantoja Medina standing upright for his three-day wake.

Dressed in a Yankees baseball cap and sunglasses, Pantoja was mourned by relatives while propped upright in his mother's living room.
.::Read the rest at a€"> YAHOO! News
Currently exhibited at SCI-Arc, the Voussoir Cloud is a collaborative installation by San Francisco based IwamotoScott Architecture, Buro Happold, and SCI-Arc students. The design is an exploration of "potentially conflicting constructional logics a€" the pure compression of a vault with an ultra-light sheet material", which makes for a pretty siiick effect.
.::Continue reading at AMNP ->