Archive for the 'internets' Category
One of the early graphical web browser that got really popular was Mosaic, developed at National Center for Supercomputing Applications (NCSA). Some folks from the team, along with SGI founder Jim Clark, decided that it's worth a venture and formed a company, originally called Mosaic Communication and then later renamed to Netscape Communication.

Netscape's flagship desktop product was a much more advanced web browser than Mosaic. Jamie Zawinski coined the name "Mozilla", as it was supposed to be Mosaic Killer (Mozilla = Mosaic + Godzilla). At the later stage, the final browser was widely known as Netscape Navigator. For browsing the web, obviously you need a navigator.
It seems that there are two ways to create a group. And when I say "group" I mean a software team, a band, a company, a project, or whatever.

One way is for one person to have an idea and start working on it. Soon he drags in another guy and they work on it until there's a solid foundation to the group and things are rolling. Pretty soon other people start to notice and ask to join. They join one by one and are indoctrinated to the philosophy of the group. The hard decisions have been made, so the only people who are attracted are those who want to actually contribute.

The other way is for one person to have an idea and broadcast, "Hey everyone! I've got this idea and I think we should start a group to do it! I've created a mailing list for it, so everyone who's interested should subscribe and we'll all create something great!" A bzillion people join, there's lots of enthusiasm and energy, and they argue so much over the name of the group and what the icon should look like that nothing gets done.

Every time I've seen approach #1 it has worked out pretty well, and every time I've seen #2 it's fallen apart. Examples of #1 are Linux, MacBSD, most bands, HTML, Apple, the United States, and Microsoft. Examples of #2 are MacLinux, the PDI band, NeXT, the Perot campaign, the European Union, and VRML 2.0.

People are quick to volunteer work and slow to work. The quickest way to kill a project is to attract people who will grind it to a halt with their enthusiastic non-action. Slow assimilation works best.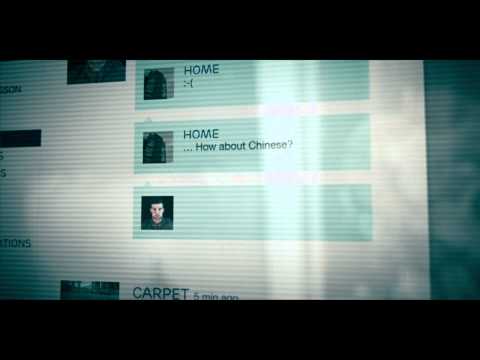 Bitcoin transactions are stored in a globally-readable block chain. Each individual block contains a list of transactions, a proof of work (a partial hash collision that depends in part on the preceding block), a timestamp representing the approximate time the block was created, and some additional information. When a new block is created, 50 bitcoins are added to the account that created the block until the pre-defined limit of 21 million bitcoins is reached. Each new block represents a confirmation of previously stored transactions, making it increasingly harder to revert those transactions. Approximately 126,500 blocks have been created to date. (Source)
Posted: May 21st, 2011
at 4:01pm by mnp
Categories: hood status,myninjaplease,life,home,weaponry,fo' real?,boredom killer,"ninja",development,internets,philosophy,ethics,win
Comments: No comments
Kenya's first exclusive IT incubation centre marked its first anniversary amid growing interest in tech start-ups and IT innovation in East Africa, with now 3,036 members and the first wave of iHub-fuelled IT products now coming to market in the region. (Source)
Take gender diversity, for one thing. By most counts, the average open source project has 49 male participants for every female participant. Women at conferences - rare enough already! - are assumed to be significant others, designers or visitors from planet marketing, with disastrous consequences for all involved.

This is a problem, for lots of reasons. The worst is that it's self-perpetuating - women will (wisely!) avoid hostile environments, and through some broken-window-like mechanism, environments without women will quickly become environments that are hostile to women. (The same holds for other visible minorities.)

In discussions about "how to fix this", community leaders often appear to be at a loss, unsure how to progress. Their early efforts are often met by criticism on both sides - techies have a strong libertarian streak that tilts at all sorts of windmills, and the women who do "blaze trails" aren't always much better than the men. (In fields like physics, chemistry and finance - fields dominated by men for ages - which are, these days, however, beating our numbers by a wide margin - the first generation of women to brave the hostilities and pierce the glass ceiling are often later generations' harshest critics. "What? You want to have a career and a family? I didn't have that option. Why should you? You'll need to learn to drink scotch and smoke cigars like I did, or you're through.")
Posted: May 13th, 2011
at 5:14pm by mnp
Categories: hood status,computers,life,business,mnp is for the children,weaponry,"ninja",development,blogs,internets,philosophy,ethics,entrepreneurship,open source,jobs,innovation
Comments: No comments
According to a new study released Wednesday by Eurobarometer, the public opinion research wing of the European Commission, over half of EU Internet users occasionally use a language online that is not their native language. The study also found that 90 percent of EU Internet users prefer to use sites in their own language.

However, according to the study, 44 percent of such users felt that they were missing something interesting online because some websites are not in a language that they understand. The Eurobarometer survey questioned 500 people in each of the 27 member states, or a total of 13,500 people.

"If we are serious about making every European digital, we need to make sure that they can understand the web content they want," wrote Neelie Kroes, the EU's comissioner for the digital agenda, in a statement. "We are developing new technologies that can help people that cannot understand a foreign language."