Archive for the 'life' Category
A film by Brazilian research company Box1824, exhibiting their findings of 5 years of studies on being young.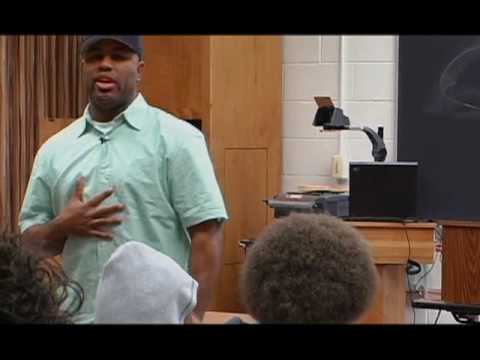 There has been much discussion about the value of the "creative pause" - a state described as "the shift from being fully engaged in a creative activity to being passively engaged, or the shift to being disengaged altogether."AThis phenomenon is the seed of the break-through "a-ha!" moments that people so frequently report having in the shower. In these moments, you are completely isolated, and your mind is able to wander and churn big questions without interruption.
Passion is the nuclear reaction at the core of every talent. It's the glowing, inexhaustible energy source. It's also pretty darn mysterious.

Where does intense passion come from? How does it start, and how is it sustained?A How does someone fall wildly in love with math or music, stock trading or figure skating?

Most of us intuitively think of passion as uncontrollable a you have it or you don't, period. In this way of thinking, passion is like a lightning strike, or a winning lottery ticket. It happens to the few, and the rest of us are out of luck.

But is that true?A Or are there smart ways to increase the odds?

We get some insight into that question from none other than Keith Richards, whose bookALife just came out. My favorite part of the book (and that's saying something) is the part where Keith tells how he fell in love with music, and specifically with the guitar.
The crux of this theory is that the key to success in any field is simply a matter of practicing a specific task for a total of around 10,000-hours.AI believe the same thing exists for startups, albeit on a more concentrated level. Gladwell might suggest that to be successful in a startup you need to have 10,000-hours of startup experience (or domain experience) under your belt. That I don't deny. It seems quite matter-of-fact.
There's been a fair bit written about how people are noticing that the Internet is changing the way our minds work in subtle and perhaps disturbing ways. The gist of it being that the always on, fire hose of information that the Internet has become is turning us into 'digital gold fish' and could be the cause or enabler of such coined maladies as 'Nerd Attention Deficiency Disorder' (somewhat tongue in cheek) or 'Internet Anxiety Disorder' (less tongue in cheek). The previous links are a little old, but theAmore recent articles on this subject are pretty muchAstill saying the same thing. There was even a book written on the subject calledAThe Shallows.

At first I scoffed at the idea that the Internet was having any tangible effect on the way my mind worked. I read a few pieces on how the Internet is ostensibly contracting people's attention spans and thought well, that's not me… I can concentrate like some kind of concentrating machine developed solely for the purpose of concentrating, often beyond my body's ability to keep up. Many a weekend I have spent attacking various projects over lengthy time periods. When I finally look around I realise I've just spent the better part of 8 or 10 hours sitting in front of my computer without having eaten and barely having gotten up for a break1.

But I've been noticing something in my own behaviour that may have some relationship to this Internet goldfish business: I'm reading things too quickly. I'm finding that when I read an article or something on the Internet, I'm skimming over words, occasionally whole sentences or paragraphs, I'm not really taking them in and I have been doing this in a largely unconscious way. The obvious question I then posed myself was why am I doing this? The best answer I can come up with is: because there's so much out there to learn and know, I feel like I'm always having to rush to keep up. A facet of 'Internet Anxiety Disorder' perhaps2.
Anna Wintour, editor of US Vogue, made a startling admission to a group of young, aspiring fashion writers in New York last month. The most powerful woman in the magazine world revealed she was once sacked by Harper's Bazaar.

What's more, she said it was one of the best things that had ever happened to her. "I recommend you all get fired, it's a great learning experience," she said.

It was a surprising confession and a heartening piece of career advice at a time when many people are losing their jobs.

The quote was picked up on around the world, with people adding examples of famous people who had done well despite, or often because of, early rejection.
Posted: November 13th, 2010
at 2:19pm by Koookiecrumbles
Comments: No comments
Marc focuses on "how the mind creates reality and meaning," according to his site, and this presentation shows how. Chiefly by observing non-verbal communication, Marc is able to distinguish truth from falsehood in a very engaging exercise with audience members.
People who are opinionated and closed minded (sometimes euphemistically characterized as being "strong in their convictions") live in castles. Interested only in the defense of their opinions, they throw up walls and embattlements from which to protect and defend their firmly entrenched beliefs against attack. Castles by their very nature, while good for defense, are set in stone and cannot move, which is just fine with the opinionated person.

In contrast, good critical thinkers live in tents. Interested only in moving their opinions as close to the truth as possible, they must be able to pull up tent stakes and relocate as new arguments and new evidence cause them to reconsider their opinions. Tents by their very nature are not defensible, but that's fine. The critical thinker doesn't regard a criticism or disagreement as an attack to be defended against, but rather as a helpful tip that suggests a better campsite just over the next hill.