Archive for the 'life' Category
Well, first you need to believe in yourself. Don't waver. There will be people, and I'm talking about the vast majority of people, practically everybody you'll ever meet, who just think in black-and-white terms. Most people see things the way the media sees them or the way their friends see them, and they think if they're right, everyone else is wrong. So a new idea, a revolutionary new product or product feature, won't be understandable to most people because they see things so black and white. Maybe they don't get it because they can't imagine it, or maybe they don't get it because someone else has already told them what's useful or good.

The only way to come up with something new or world-changing is to think outside of the constraints everyone else has. You have to think outside of the artificial limits everyone else has already set. You have to live in the gray-scale world, not the black-and-white one, if you're going to come up with something no one has thought of before.

Most inventors and engineers I've met are like me, they're shy and they live in their heads. They're almost like artists. In fact, the very best of them are artists. And artists work best alone, best outside the corporate environments, best where they can control an invention's design without a lot of other people designing it for marketing or some other committee.

It's so easy to doubt yourself, and it's especially easy to doubt yourself when what you're working on is at odds with everyone else in the world who thinks they know the right way to do things. Sometimes you can't prove whether you're right or wrong. Only time can tell that.ABut if you believe in your own power to objectively reason, that's a key to happiness. And a key to confidence.
We are obsessed with success, with successful people, companies, actors, products, stories, but why?

There are many reasons and some are more selfish than others. But really, most reasons are selfish. Mainly because success seems to be a pursue that is inherently about satisfying our own egos more than others.

Instinctively, we seek pleasure where ever and whenever we can. Feeling successful just feels good, really good. You know because when you won that competition, or got recognition for your work, you felt good, you truly believed you were indestructible for those fleeting moments of glory. Maybe you didn't go as far as James Cameron and said "I am the king of the world!" after winning a load of Oscars for Titanic, but hey, I cannot even begin to think what crazy things I would have said on a similar situation.

Being successful is really a state of mind, if you truly believe you are successful, I got news for you, you are! you made it!
How fast was that? just believe you are successful and ignore whatever the world says about you or your work and you got there.
Of course, that sounds too easy and unfortunately deluding yourself only works for a couple of minutes or until you find out that thinking so did not actually add zeros to your checking account (if that is the way you measure your success).

So hereby, I present you with two pieces of practical advice that will help you achieve real success as opposed to its imaginary counterpart.
: Continue reading the article :
Posted: January 9th, 2011
at 2:56pm by Koookiecrumbles
Categories: life
Comments: No comments
Why is it so hard to find artist that are working hard to make their dreams come true. It seams like most artist I know feel it is too hard to become a successful artist so why try. To make it as an artist in the art world you have to fail over and over again but with time you will start to succeed. Once you start to have some successes that's when the hard work starts to maintain your space in the art world is no easy task. I am always looking for driven hard working artist to work with but this is no easy task. If you are hard working, Driven by your dreams, and refuse to take no for an answer you are the type of artist I am looking for.
Posted: January 6th, 2011
at 4:09pm by Koookiecrumbles
Tagged with art, allen vandever, chicago, dreams, opart, artist
Categories: life,art,contemporary,philosophy,art theory
Comments: No comments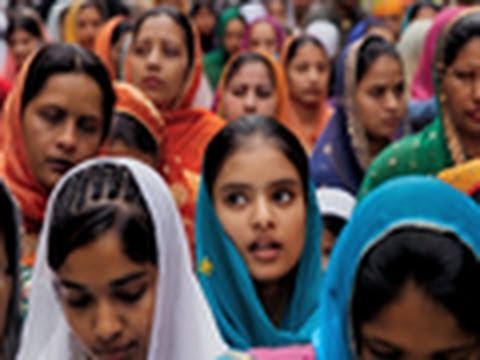 I'm skeptical of people who talk for a living. If you wrote a self-help book and now give lectures around the world talking about your book, chances are I want nothing to do with you unless everything you say is grounded onAhard science. If what you say cannot be proven or disproven, I'm not interested, even if all of it might be true. This includes alternative medicine advocates, nutritionists, personality coaches, most business / leadership coaches, NLP counsellors, and definitely the followers ofApseudosciences like astrology, faith / spiritual healing, dowsing, ghost hunting, homeopathy, magnet therapy, and ESP. I know many people in my personal life believe in some of the above but it doesn't bother me. After all, I'm a fan of a time-travellingADoctor from the extraterrestrial planetGallifrey so who am I judge what someone else believes in.
: Continue reading the article :
A few nights ago I was having dinner with a few friends and we go into a discussion about unconventional living. One of my friends said something to me that really stuck in my mind. He said "why not wait 5-7 years, establish yourself, and then do your own thing?" My reply was that you could do it along side your corporate job.

What resulted was an interesting discussion about time. Both of my friends said that by the time they got from home work, they just didn't have the energy to put in one hour a day into a passion project. I'm sure my friends work longer hours than I do so I can't blame them for feeling the way they do.A But I also think that what they might be overlooking is the fact that our short term actions have long term consequences. In fact I think the long term consequence for not taking control of your life now is giving control of your financial future to your employer. If you ask me that's a damn steep price to pay when you compare it to one hour a day.
: Continue reading the article :
Life expectancy is often considered to me a matter of what you eat, but think not here is the BBC version..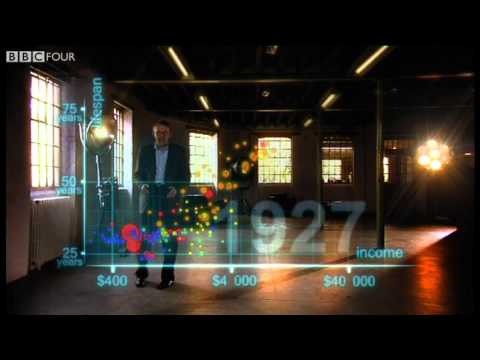 Posted: December 5th, 2010
at 8:56pm by Koookiecrumbles
Categories: life
Comments: No comments
The Singularity has happened; we call it "the industrial revolution" or "the long nineteenth century". It was over by theAclose of 1918.

Exponential yet basically unpredictable growth of technology, rendering long-term extrapolation impossible (even whenAattempted by geniuses)? Check.

Massive, profoundly dis-orienting transformation in the life of humanity, extending to our ecology,Amentality and social organization?ACheck.

Annihilation of the age-old constraints of space and time?ACheck.

Embrace of the fusion of humanity and machines?ACheck.

Creation of vast, inhuman distributed systems of information-processing,Acommunication andAcontrol, "the coldest of all cold monsters"? Check; we call themA"the self-regulating market system" andA"modern bureaucracies" (public orAprivate), and they treat men and women, even those whose minds and bodies instantiate them,Alike straw dogs.

An implacable drive on the part of those networks to expand, to entrain more and more of the world within their own sphere? Check. ("Drive" is the best I can do; words like "agenda" or "purpose" are too anthropomorphic, and fail to acknowledge the radical novely and strangeness of these assemblages, which areAnot even intelligent, as we experience intelligence, yet ceaselessly calculating.)

Why, then, since the Singularity is so plainly, even intrusively, visible in our past, does science fiction persist in placing a pale mirage of it in our future? Perhaps: the owl of Minerva flies at dusk; and we are in the late afternoon, fitfully dreaming of the half-glimpsed events of the day, waiting for the stars to come out.
Posted: November 28th, 2010
at 2:57pm by Koookiecrumbles
Categories: myninjaplease,life,weaponry,design,science,"ninja",development,internets,philosophy,education
Comments: No comments
Good news for mathematics fanatics. TheAGame of Life - the cellular automaton invented by mathematician John Conway - just hit a whole new level. A team of engineers has created a giant, interactive version.

In the original game, software was programmed to take an initial pattern of binary cells and then evolve the pattern according to a simple set of rules. In the new touch-screen version, the cells are programmed to respond to your hands as well, so that you can touch the giant screen, draw out the cells you want to start with, then hit play and watch them evolve.

The team, who call themselves theAEvil Mad Scientist Laboratories, have put together the interactive demo as part of an exhibition at theASan Jose Museum of Art. It celebrates the work ofALeo Villareal - an artist known for his use of LEDs.