Archive for the 'innovation' Category
Continue reading from the blog of the first issue of Makeshift magazine:
These cases pose an important question: "In the rush to help after a crisis, public and private donors from around the world sometimes give without quite realizing what the needs on the ground are. Do Haitians really need your used yoga mat?
Posted: November 17th, 2011
at 3:19pm by mnp
Categories: myninjaplease,life,art,green,business,weaponry,design,et cetera,diy,development,health,internets,ninjas are everyehere,ethics,entrepreneurship,open source,jobs,innovation
Comments: No comments
Could the informal economy be the route to deliver the big sustainable development ideals such as the Green Economy, Millennium Development Goals and Poverty Reduction Strategies, given that its share is rapidly increasing and that the poor mostly operate here? (Source)
It's unclear whether or not organizing informal economies would boost developing nations or takeaway…
Posted: November 17th, 2011
at 3:15pm by mnp
Categories: life,green,business,mnp is for the children,politricks,grub,"ninja",development,blogs,health,trade,entrepreneurship,innovation,peace
Comments: No comments
Interview with Fred Wilson on how to raise money from his firm and thoughts about the NYC startup scene from MeetInnovators.
Podcast: Play in new window | Download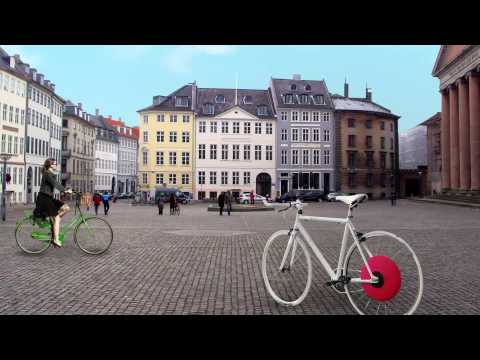 Universities are competing for Roosevelt Island rights, among other places, as a part of a new economic corporation plan, Applied Sciences NYC:
The proposals contain plans for new facilities ranging from just under 400,000 square feet to over 2 million square feet. The institutions propose private investments of more than $800 million in the first phases of their projects, with long-term plans to involve private investment of more than $2.5 billion. The institutions propose to add hundreds of top-tier faculty members, and thousands of new graduate students. Proposals feature plans for new lab, classroom and research space, new public open space, and space for companies that will spin out from these institutions.

Responding institutions said they will be focusing on areas including information technology, digital media, sustainable urban growth, electrical engineering, public health, genome sequencing and computer science. Many proposals contain plans for establishing connections to local K-12 education programs, providing local residents with access to their institutions, and participating in local hiring and Minority and Women-owned Business contracting programs. While the exact amounts differ, all of the proposals envision acceptance of some combination of City-controlled land as well as City capital.
With cities becoming city-states, the true capital will be found in the mayors that bring a populous to life, but can New York City really par up?
At the inaugural GigaOM RoadMap for 2011 conference it was a pleasure to hear influencers in the connected tech arena discuss the new standards that importantly are happening today and will be reaching mass audiences in the next 5-10 years. The value chain of creators and moderators is moving farther and farther away from mega companies (who are squandering to protect licensing rights) to small teams of personalized directional players in places like India. With advances in personalized human health care and easier to use industrial design, there is an increasing thirst for understanding how to humanize a super enthralled society from the waves of recommendations and gifting.
Jack Dorsey of Twitter fame, mentioned a Hakim Bey notion of temporary autonomous zones and how we are moving back to this facilitation. With a big problem being the creative itself, some see the cluttered world as place where a CBS can come out on top out of the muffle of the rising artisan movement. Om Malik noted that if you are in the media business, you might as well have something to sell… It seems as though we are moving from an ownership society to an access society, from a binary world, to somewhere in between. The uncanny valley was a topic of discussion as was the large amount of leverage that intellectual capital can have even for a small company without traditional merit.
Is the professional world going to trump the world of knitting? Is annotation of Second Life like book experiences going to shape future meta-data? The cloud is the mover here folks, and there is much to look forward to as we are still in early days…but will the canary begin to show some life?
Some ideas from the conference with, Om Malik, Mark Rolston, Richard Nash, Hosain Rahman, Matt Mullenweg, Frank Moss, Jack Dorsey- featured by myninjaplease.com:
Posted: November 11th, 2011
at 2:47pm by mnp
Categories: life,web,business,robots,design,science,et cetera,development,events,health,internets,entrepreneurship,open source,innovation,cloud
Comments: No comments
In a recent study performed by National Restaurant Association, 59 percent of customers said they would likely visit a food truck of their favorite restaurants:
The idea for the restaurant, Kimchi Grill, wasn't just a case of the entrepreneurial spirit getting the best of him. Lee had the lease to the restaurant space before the first person lined up for a kimchi dish from the truck. The truck was a way for Lee to test out the recipes, build excitement, a beta test for the restaurant launch. (::Read more::)
This is pretty awesome, you can make these yourself or wait and buy an already assembled Olly- a robotic smell factory that alerts you with a smell when you get a tweet… and its running arduino, you can buy here.