Archive for the 'competitions' Category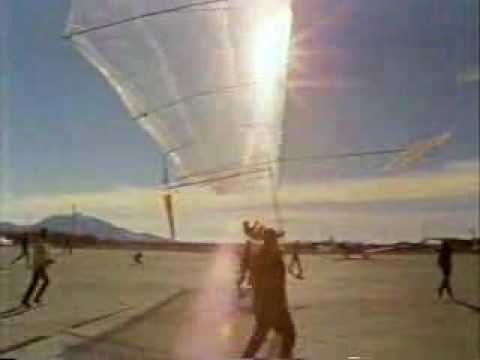 Cambridge's Performable and PeerTransfer were double winners last night as the Massachusetts Innovation & Technology Exchange announced its first annual Innovation Awards.

Performable, which offers a Web-based marketing analytics platform, received the Most Insightful: Analytics and Business Intelligence and the Innovative Go-To-Market Strategy awards. The company was acquired yesterday by Cambridge-based HubSpot for an undisclosed sum. (Source)
In many fields there is a huge disparity—order of magnitude or more—between the productivity of the top performers and the median performers. The structure of the corporation, having co-evolved with the industrial revolution for harnessing workers to build railroads or textiles, is fundamentally limited in its ability to reward employees in creative endeavors in proportion to their contribution, or even measure it. Academia is a little better due to the precedence of fame over monetary reward, but has its own problems.
Montreal's International Startup Festival is looking for a few good grandmothers.

The event will gather hundreds of the top technology entrepreneurs around the world for speeches, conferences and festive activities.

The festival is also a venue for small-business owners to make pitches to potential investors and be judged on the quality of their presentations.

However, Philippe Telio, one of the festival's organizers said there are lots of opportunities to have fun even when being judged.

Enter the grannies. Telio said he would like to recruit a few grandmothers to the panel of judges in order to award one lucky startup the prize for the presentation best understood by a grandmother.

This will be one of several awards handed out to participating businesses.

"We always say that your grandmother should understand what your business is about," Telio said. "So we thought it would be fun to have actual grandmothers judging."
Last year's contest was responsible for helping create almost 1,400 businesses which accounted for 66,503 total orders and over $3.5 million in revenue. The winner of last year's contest was San Francisco's DODOcase - a company that makes stylish iPad cases using traditional book-binding techniques. The founders are now running a multi-million dollar company thanks to help from Shopify.
In 2006, we learned of a competition of beards in a land far away. This is that update.
Aza Raskin talks about how the winner of the original X-Prize came to be.
When you are solving a difficult problem re-ask the problem so that your solution helps you learn faster. Find a faster way to fail, recover, and try again. If the problem you are trying to solve involves creating a magnum opus, you are solving the wrong problem.
Most experienced entrepreneurs a or at least most of us around the table that night aAagree that business plan competitions suck. But is there a way to improve them? One CEO in attendance suggested that business plan competitions be revised to focus on the real tools of a VC pitch a that is, a slide deck and in-person presentation. It's certainly a better basis than a business plan, but I don't think it solves the problem. Rather, it still perpetuates a false and harmful archetype of how venture money is raised.

In reality,Araising capital is a long game a a process to be measured across years and companies, not weeks and pitches. The people who "win" the real venture capital game are those entrepreneurs who spend years a if not decades a building their reputation and their relationships with investors. This doesn't mean that first-time entrepreneurs can't raise money, but that they're far better off spending their time setting metrics-driven goals and hitting those goals in order to build trust in the investor community than writing a business plan or shopping a deck.
I went on to work out equations of wobbles. Then I thought about how electron orbits start to move in relativity. Then there's the Dirac Equation in electrodynamics. And then quantum electrodynamics. And before I knew it (it was a very short time) I was "playing" a working, really a with the same old problem that I loved so much, that I had stopped working on when I went to Los Alamos: my thesis-type problems; all those old-fashioned, wonderful things.

It was effortless. It was easy to play with these things. It was like uncorking a bottle: Everything flowed out effortlessly. I almost tried to resist it! There was no importance to what I was doing, but ultimately there was. The diagrams andAthe whole business that I got the Nobel Prize for came from that piddling around with the wobbling plate.
: Continue reading the article :