Archive for the 'jobs' Category
Among investigators of expertise, it has generally been assumed that the performance of experts improved as a direct function of increases in their knowledge through training and extended experience.  However, recent studies show that there are, at least,  some domains where "experts" perform no better then less trained individuals (cf. outcomes of therapy by clinical psychologists, Dawes, 1994) and that sometimes experts' decisions are no more accurate than beginners' decisions and simple decision aids (Camerer & Johnson, 1991; Bolger & Wright, 1992). Most individuals who start as active professionals or as beginners in a domain change their behavior and increase their performance for a limited time until they reach an acceptable level. Beyond this point, however, further improvements appear to be unpredictable and the number of years of work and leisure experience in a domain is a poor predictor of attained performance (Ericsson & Lehmann, 1996). Hence, continued improvements (changes) in achievement are not automatic consequences of more experience and in those domains where performance consistently increases aspiring experts seek out particular kinds of experience, that is deliberate practice (Ericsson, Krampe & Tesch-Römer, 1993)-activities designed, typically by a teacher, for the sole purpose of effectively improving specific aspects of an individual's performance.
Norman Matloff of the University of California-Davis computer science department on the current serious scientific and technological workforce problem facing the US:
In fact, Matloff went on, the nation is "wasting the innovation" that Americans could create because they are being driven from technical and scientific fields by the influx of foreigners.  "There are a lot of good people who are displaced," he said. In the tech field, this does not occur because of  talent, education, productivity or ability but with age, and ultimately with pay, he stated.  Employers prefer to bring in young foreign workers who are cheaper in preference to employing experienced Americans who are more expensive.  In a number of tech companies, a majority of workers are foreign-born while many Americans being displaced "are of good quality."    Over 20 years ago, he noted, experts predicted that encouraging immigration would discourage citizens from entering these fields.
"It's an issue of money….It's all due to an oversupply of people" created by immigration policies, he said. The issues applies to both the IT industry and scientific research, he added.  One result is that young American "would have to be crazy to go into lab science today," he said.  "No study except for industry studies has ever shown a shortage" of scientific or technical workers, he said.  One indication of non-shortage is that "salaries are flat," whereas in a shortage situation they should rise.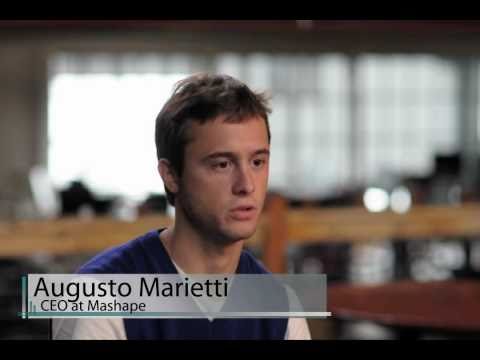 Starting-Up in America is a documentary film by Tarik Ansari and Basil Glew-Galloway about the issues faced by international Silicon Valley Entrepreneurs with US Immigration.
Click to read the situation, the evaluation and the advice of a would be job seeker.
Posted: January 31st, 2011
at 7:32pm by Koookiecrumbles
Categories: jobs
Comments: No comments
108.616 million people in America are either unemployed, underemployed or "Not in the labor force". This represents 45.5% of working age Americans. A If you count the "Part time employed for non-economic reasons", you get 126.8 million Americans who are unemployed, underemployed, working part time or "Not in the labor force". That represents 53% of working age Americans. A So only 47% of working age Americans have full time jobs. While the official unemployment rate is 9.4%. Something's missing somewhere.
.:theautomaticearth.blogspot.com->
Posted: January 25th, 2011
at 12:59pm by Koookiecrumbles
Categories: jobs
Comments: No comments
Over the last few weeks I've had a strange disconnect with several friends when discussing their careers. AIt's almost like there's a fundamental difference in our world view - our assumptions about how the universe works. AI was confused, until I started to suspect that I may be the freak.

The fact is that on an average day most people who have careers don't really think about them. AThey think about what they're doing at work that day. AThey think about how many days are between them and the weekend. AThey certainly don't think about the fact that the things they're doing (or not doing) now may affect them profoundly in a year, two years, five years and so on.

About 20 years ago I was an unemployed rock musician on the verge of dropping out of college - with no degree, no career and no plan beyond "being a rock star". AI lived in a mouse and cockroach infested apartment in Toronto, that shared a bathroom with the apartment across the hall. AThe other tenant was an unstable man on medication that threatened to kill me in the hall one day. ALife has gotten better for me since then.
: Continue reading the article :
Posted: January 1st, 2011
at 10:14pm by Koookiecrumbles
Categories: jobs
Comments: No comments
Lots of jobs should be destroyed. Call centers come to mind: many pay shit wages and offer no security. Lots of dreary clerical busy-work can be automated. Can you think of more?

New jobs aren't all created equal. Startups also create lots of jobs indirectly. I wouldn't mind being an engineer at Google, but I wouldn't trade that for being a crafter on Etsy. At least I assume they love what they do and have "flow"; certainly a luxury for most earning on working Amazon's Mechanical Turk for pennies per task.

300 years ago, some 98% of Europeans were farmers. Now it's <2%. The creative destruction of entrepreneurs recycled entire industries, giving rise to new jobs that have since been forgotten. Tinkers, coopers and blacksmiths have all but disappeared.

The web is only 20 years old and the information revolution is only getting started. If we do our job, the economy will be unrecognizable in 50 years. By then, our employment obsession - a bizarre relic of the industrial revolution - might be ready for the trash heap of history.
Our generation's future is headed on a one-way trip down the toilet a that is, unless we do something fast.

Rising debts. Recessions. Mass layoffs. Two million recent college graduates jobless. Nearly 40 percent of Americans between the ages of 18 and 29 have been either unemployed or underemployed since 2008. And, perhaps the biggest kick in the teeth, members of Gen Y have been bestowed with the title "boomerangs": a generation so poor, jobless, and in debt that we've been forced to moved back into our parents' homes after college in record numbers.

So much for following the "work hard, get good grades, and go to college" mantra to the letter. That worked outAreal well for us, didn't it?

The fact is, our "traditional" options are shrinking by the day, and they aren't coming back anytime soon. Was this the way we were told it was supposed to be for us? No, of course not. But like it or not, this is our reality. We can either deal with the cards we've been dealt and thrive in spite of the harsh actualities or nosedive in the face of hardship and adversity.
: Continue reading the article :
Two Harvard researchersAfound that a person's likeability increases the more articulate they are. In the study, they showed subjects videos from a political debate. In the first video, a candidate answers the posed question directly and well. In the second, he answers a similar question, and in the third, he answers it directly but inarticulately.

Subjects didn't notice when the candidate answered a similar question — his likeability only went down a tenth of a point. But when he answered directly and inarticulately, subjects liked him less. The audience also didn't remember if the candidate fudged a similar question.
Posted: November 17th, 2010
at 3:13pm by Koookiecrumbles
Categories: jobs
Comments: No comments