Archive for the 'entrepreneurship' Category
It is safe to say that virtually all great entrepreneurs are manic. When you ask entrepreneurs why they started their companies, they'll tell you that they can't help themselves. And they can't. They are driven to start businesses because, like sharks, sitting still will kill them. As a country, we rely on hypomanics to drive our economy. We count on folks like Bill Gates, Steve Jobs, Larry Page, Sergey Brin, Mark Zuckerberg … to work tirelessly, building greatness. Yet the New York Times' article had a deeply negative spin on entrepreneurship and hypomania — "a thin line separates the temperament of a promising entrepreneur from a person who could use, as they say in psychiatry, a little help." I wouldn't say that these entrepreneurs need help. What they need is capital.

I don't mean for a second to make light of mental illness. I'm sure there are some legitimate down sides to hypomania. But the idea that we should be treating entrepreneurs for this particular ailment always reminds me of Woody Allen's joke in Annie Hall:
This guy goes to a psychiatrist and says, 'Doc, my brother's crazy, he thinks he's a chicken.' And the doctor says, 'Well why don't you turn him in?' and the guy says, 'I would, but I need the eggs.'
Patents are at the heart of countless technologies, and that can make life difficult for smaller startups, which are less likely than big companies to be patent-holders themselves. Aiming to create opportunity, innovation and new businesses in southern Sweden, theAMobile Heights Business Center is a partnership between local industry, academia and the public sector that offers approved participants access to a bank of unexplored patents, business ideas and solutions requested by industry.

Anyone can apply for membership with MHBC, which requires an interview and test to prove the applicant's entrepreneurial drive. Once approved, members are presented with a wide variety of as-yet-untapped patents and other business ideas provided by participating members of the telecom industry, including TeliaSonera, Ericsson and The Astonishing Tribe. In "Crash Lab" sessions led by professional business advisors, members can discuss any ideas they may have as a result; once a week, meanwhile, representatives from industry join in to listen and offer advice. Next, entrepreneurs develop a business plan with support from professional legal, HR, PR, marketing and business advisors. When they're ready, they can present that plan at an "Investment Day" open to active investors. Spin-off companies are expected to show a positive cash flow within two years.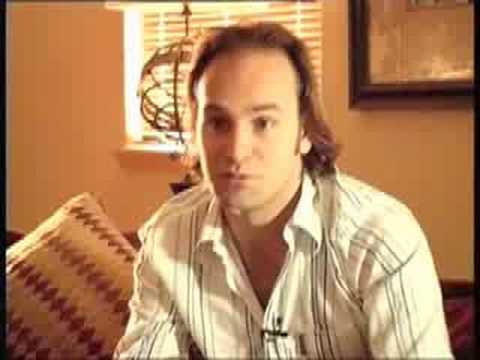 Mark was born and raised in South Africa, and studied finance and information technology at the University of Cape Town. He went on to found Thawte, a company specialising in digital certificates and internet privacy, developed using Open Source software. He sold Thawte to the American company VeriSign in 1999, and founded HBD Venture Capital and The Shuttleworth Foundation. In April 2002 Mark became the first African in space, as a cosmonaut member of the crew of Soyuz mission TM34 to the International Space Station. Mark maintains that 'If we are to lift Africa from her current circumstances, we will need a generation of learners that are gifted with curiosity about the world in which they live, and the tools to understand and shape that world'. With this in mind he and his Foundation have invested in projects such as TuxLabs, HIP2B2, The School Tool Project (to develop a common global school administration infrastructure that is freely available under an Open Source licence)and The Ubuntu Project, a community project with participation from many volunteers, sponsored by Canonical Ltd
Garrett Hoelscher spent three years watching his Wall Street co-workers lead sterile, passion-less lives before he realized,AI want to make waffles for a living.
: Continue reading the article :
MNP wants to encourage domestic offerings, but if you have to here is a guide to sourcing factories and manufacturing your trinkets in China.
Entrepreneurs and people in general have to decide whether they should grow to become specialists in a dedicated field, or whether they should spread themselves and become generalists. I would like to argue that unless you would like to live in academia, or hope to one day present a TED talk, that becoming a generalist will increase your chances of being successful - especially as an entrepreneur.

It's important to keep in mind that just because you have opted to become a generalist, that being a specialist is not wrong and that you shouldn't associate yourself with them. On the contrary, you should know as many as you possibly can. Specialists are the individuals that drive innovation and progress in their various disciplines and therefore they will be the de facto go-to people for queries around their respective subjects. Specialists also have access to key people in their respective networks that could prove to be drivers of execution.

However, it's often better being the person who knows the people that know the important people in a network than it is being that very person. The reason for this is the opportunity cost of the specialization. To be in the significant percentile of importance, your time will have to be exclusively dedicated to a subject. This automatically means that your progress in the necessary, peripheral subjects of your endeavor will suffer, which could very well mean that your endeavor will fail because of it.
Every once in a while, a blend of forces comes together to create a unique set of conditions that enable the formation of exceptional startups … the sorts of startups that rise from the lab to global domination in less than a decade … you know the ones I mean … the Microsofts, the Googles and the Facebooks of the world. These are the truly magical moments in the history of startups.

I believe we are right in the middle of one such moment. A There are three interesting trends (among others) that have come together to create powerful building blocks for innovation: Fundamental changes in the economics of building a high technology based business (cloud computing, open source, a rich ecosystem of reusable components and services, etc.) The rise of the real-time web, social networks and massively concurrent global conversations. The unbelievable expansion of devices at the edge of the network (replete with new features and capabilities such as LBS). By the way, I am not only referring here to the explosion of smartphones & tablets, but also to the pending ramp of a myriad of other devices (what some people call the Internet of Things).