Archive for the 'entrepreneurship' Category
Michel Dozois is pinning the success of his two-year old company on the dubious thrills of watching ice melt.

When courting new clients, Dozois, the owner of Los Angeles's Neve Luxury Ice Company, sits them down for a simple experiment. He fills two Old Fashioned glasses with iceathe first with conventional cubes, the second with his company's "ice rock," a single large cube, which takes up about 50 percent of the glassaand tops them with a dram of good whisky (his spirit of choice is Laphroig). Dozois then asks the potential clients to sit back and wait, allowing nature to take its course.

About every seven minutes, he asks the client to take a sipafirst of the conventional drink where the ice is rapidly melting, then of the drink made with the sturdy opaque brick of Neve ice. The second shows minimal dilution; it's essentially whisky served neat, but much, much colder.
: Continue reading the article :
Don't Let Search Dominate Your Traffic Sources. If Google sends 90% of your traffic, your business has real danger associated with it. Why aren't people coming directly to your site, being passed links in email, getting Tweets and Facebook mentions that send traffic? Why is no one blogging about you, writing about you in the press, commenting in forums with links to your content? These "natural" signs tell a story of a real business providing real value. The 90-95% Google trafficked site says something strange is going on, and Google themselves are likely to figure that out sooner or later.
Obtaining a visa for a startup can be challenging, here is a guide.
The standard narrative about the American economy in the late twentieth century typically runs as follows: after four decades of quasi-statist capitalism (the 1940s through the 1970s) that brought the United States to the brink of economic ruin, the economy experienced an entrepreneurial explosion around 1980. The economy moved from the dull bureaucratic capitalism of the "Organization Man" to the exciting entrepreneurial capitalism of high-technology and, accordingly, more robust growth and productivity. Without questioning the importance of entrepreneurship to economic growth, I'm beginning to wonder about this.

For starters, let's take recent technological history. The information technology revolution that is associated with the 1980s and 1990s was born in the 1950s and 1960s, emerging out of government-funded research performed at universities and large company laboratories. We could probably mark the start of the IT revolution at the founding of Fairchild Semiconductor 1957 or, perhaps, the founding of Intel in 1968; Microsoft and Apple followed in the mid-1970s. Other companies typically associated with this entrepreneurial rebirth include FedEx and Southwest Airlines, which were also started in the late 1960s and early 1970s. Even within the confines of the conventional narrative outlined above, we can trace the roots of entrepreneurial capitalism to the final stages of bureaucratic capitalism, a pattern that aligns withAother models of technological revolutions and transitions. In his wonderful book,AThe Age of Abundance, Brink Lindsey (who is now a Senior Fellow at the Kauffman Foundation), connects theAcounter-culturalAethos of the 1960s with the subsequent entrepreneurial revolution in business.

The typical narrative of entrepreneurial capitalism is also usually supported by reference to either changing rates of overall entrepreneurship or the high number of initial public offerings (IPOs) in the 1980s and 1990s, as well as the explosion of alternative forms of financing, from junk bonds to venture capital. And, indeed,Aaccording to at least one strand of Census Bureau data, the absolute number of new incorporations did increase dramatically from the 1960s to the 1970s and again to the 1980s and 1990s.ANew company listings, moreover, rose from an average of 156 per year from 1973 to 1979, to 549 per year from 1980 to 2001. From 1980 to 2001, in fact, newly listed firms comprised 10 percent of all listed firms in any given year. Venture capital, too, increased by several factors from the end of the 1970s and despite reverting from its astronomical heights in the late 1990s, VC remains at historically elevated levels.
With more than 400-million internet users China's online success stories, like QQ and Baidu, make even Facebook's numbers look average. But India's open economy, its high percentage of English speakers and its highly educated new caste of IT whizz kids make it a perfect breeding ground for tech entrepreneurs.
: Click here to read the list :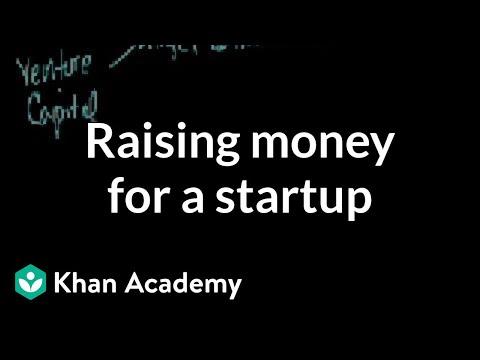 Lots of jobs should be destroyed. Call centers come to mind: many pay shit wages and offer no security. Lots of dreary clerical busy-work can be automated. Can you think of more?

New jobs aren't all created equal. Startups also create lots of jobs indirectly. I wouldn't mind being an engineer at Google, but I wouldn't trade that for being a crafter on Etsy. At least I assume they love what they do and have "flow"; certainly a luxury for most earning on working Amazon's Mechanical Turk for pennies per task.

300 years ago, some 98% of Europeans were farmers. Now it's <2%. The creative destruction of entrepreneurs recycled entire industries, giving rise to new jobs that have since been forgotten. Tinkers, coopers and blacksmiths have all but disappeared.

The web is only 20 years old and the information revolution is only getting started. If we do our job, the economy will be unrecognizable in 50 years. By then, our employment obsession - a bizarre relic of the industrial revolution - might be ready for the trash heap of history.
The CEO of India's ambulance service was among the first generation of women in her Rajasthan town to receive an education beyond high school. Sweta Mangal received her MBA from the University of Rochester, with the full intention of finding a job and remaining in the US. But less than two years after she graduated, she felt an itch - an India itch - and without telling her family, she flew back to India.

Shortly after she returned, the friend of Ravi Krishna, another US-educated Indian, died in a car accident because he did not receive prompt medical attention. In response to this tragedy, Sweta and a few friends started talking about India's need for an ambulance system. "In the US," she said, "we would have just dialed 911. But there wasn't anything like that here." In 2003, Sweta and a few friends created an initiative to provide ambulance services for Mumbai residents, buying two ambulances and putting them on the road. As demand grew, they bought eight more ambulances. They also expanded their services to provide a women's helpline as well as first aid workshops at schools and colleges. Two years ago, Mangal left her day job to become CEO of Dial 1298 for Ambulance. By April 2011, they expect to have 500 ambulances across India.

Mangal is part of a growing trend of young Indians who are increasingly unwilling to accept India's inequality gap as immutable truth. This gap means that in medical emergencies, the wealthy are rushed to private hospitals in chauffeur-driven cars, while the poor are forced to hope for a run of luck that will save their lives. Indeed, India is (in)famous for its information technology capabilities even though there is no assurance of a constant supply of electricity in most parts of the country. India is renowned for its cardiothoracic surgery facilities even though access to basic sanitation for the majority of the population is non-existent. The wealthy have Ferraris in cities known for clogged roads and cashmere scarves in areas whose temperatures rarely drop below 70 degrees, while slum children burn plastic bottles to keep warm.
: Continue reading the article :
Tony Conrad the co-founder of about.me and a founding Venture Partner at True Ventures shares his insights and perspectives on launching a product today through people and relationships verses five years ago.