Archive for the 'entrepreneurship' Category
Chicago's Excelerate Labs is now accepting applications for Summer 2011- apply here.
Excelerate Labs is an intensive summer accelerator for startups driven by proven entrepreneurs and investors. Led by world class entrepreneurs Sam Yagan (OKCupid, Sparknotes) and Troy Henikoff (OneWed, SurePayroll), the program is unique in attracting dozens of mentors from around the country to work with the teams in direct 1-on-1 meetings.

The program selects ten companies every spring to participate in the 13-week intensive summer program. Starting on June 1st, the ten companies build connections and their business during the program. The program culminates in an Investor Demo Day on August 31st, where the companies showcase their progress and plans to more than 100 angel and venture investors from around the country.
I simply accepted the fact that the only way to stop using people as a means to ends in which they were not included was to vote "no" to everything and shut down virtually all taxes. This effectively meant parting with all kinds of noble causes which I truly loved. Sure, I would pay double, triple, or even quadruple my share for a robust and heroic space program that would establish colonies on every scrap of rock we could find, but I can't in good conscience spend the money of an objector on my dream, so it's got to be "no."

Then, yesterday, my eyes were opened.

I started to browse Kickstarter.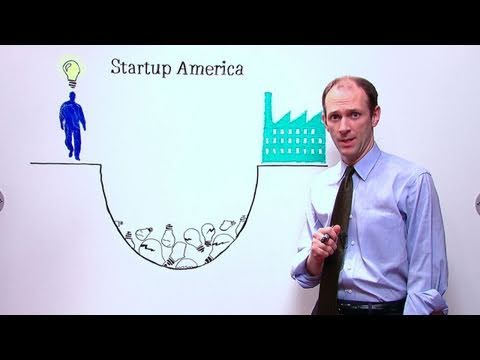 Having started Box.net in his college dorm room, CEO Aaron Levie has learned some valuable lessons. In this clip, Levie elaborates on five lessons: 1) Do something that was not possible three years ago, 2) Do something you are extremely passionate about, 3) Don't compromise, 4) If you feel comfortable, you're probably not doing it right, and 5) Don't write your obituary too early.
No guaranteed pay-check; no water-cooler conversations to split the day up; no big corporate budgets for projects and pitches.

But no-one said it would be easy. It takes hard work, commitment, lots of compromise and hard knocks to get to the point where you want to be. But the satisfaction and kick-back that you get when you get there makes all the struggle worthwhile.

One of the "tricks" I've used over the years (and offer up to clients that I feel fit the need for the example) is comparing entrepreneurship to the stages of the butterfly.
: Continue reading the article :
Cover the kiddies ears…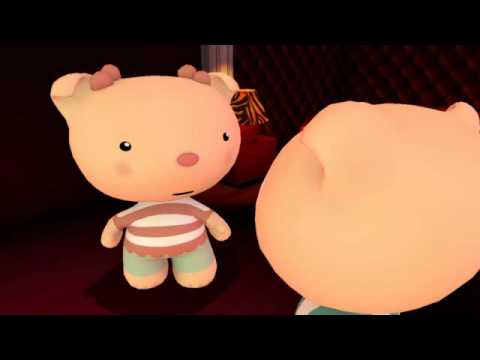 Fred Wilson and I, on the way back from an Etsy board meeting, were talking about how many entrepreneurs had dropped out of college. Rob Kalin, Etsy's founder, never finished college. Evan Williams, Biz Stone, Jack Dorsey — the founders of Twitter — are not college graduates. Mark Zuckerberg, Facebook founder, is another dropout. And of course Steve Jobs and Bill Gates. As an angel investor, I've invested in two college dropout founders this month. What gives?

College works on the factory model, and is in many ways not suited to training entrepreneurs. You put in a student and out comes a scholar.

Entrepreneurship works on the apprenticeship model. The best way to learn how to be an entrepreneur is to start a company, and seek the advice of a successful entrepreneur in the area in which you are interested. Or work at a startup for a few years to learn the ropes. A small number of people — maybe in the high hundreds or low thousands — have the knowledge of how to start and run a tech company, and things change so fast, only people in the thick of things have a sense of what is going on. Take a few years off and you're behind the times. Some publishers have askedAChris to collate his blog posts on entrepreneurship into a book, but he said, What's the point, it'd be out of date by the time it hit the bookstores.
The 10 steps:

Know what a startup is
Have a relevant reason for being in Japan, and always evaluate location
Use the culture, learn the language
Learn to straddle timezones
Don't worry about the local economy
Figure out how to raise money
Create a hiring strategy
Consider creating a US entity
Focus
Profit!
: Continue reading the article :
Wiggo Dalmo is a classic entrepreneurial type: the Working-Class Kid Made Good.

Dalmo, who is 39, with sandy blond hair and an easy smile, grew up in modest circumstances in a blue-collar town dominated by the steel industry. After graduating from high school, he apprenticed as an industrial mechanic and got a job repairing mining equipment.

He liked the challenge of the work but not the drudgery of working for someone else. "I never felt like there was a place for me as an employee," Dalmo explains as we drive past spent chemical drums and enormous mounds of scrap metal on the road that leads to his office. When he needed an inexpensive part to complete a repair, company rules required Dalmo to fill out a purchase order and wait days for approval, when he knew he could simply walk into a hardware store and buy one. He resented this on a practical levelaand as an insult to his intelligence. "I wanted more responsibility at my job, more control," he says. "I wanted freedom."

In 1998, Dalmo quit his job, bought a used pickup truck, and started calling on clients as an independent contractor. By year's end, he had six employees, all mechanics, and he was making more money than he ever had. Within three years, his new company, Momek, was booking more than $1 million a year in revenue and quickly expanding into new lines of business. He built a machine shop and began manufacturing parts for oil rigs, and he started bidding on and winning contracts to staff oil drilling sites and mines throughout the country. He kept hiring, kept bidding, and when he looked around a decade later, he had a $44 million company with 150 employees.
: Continue reading the article :