Archive for the '2 hours on the internet' Category
Barack Hussein Obama was born in Honolulu, Hawaii, to Barack Hussein Obama, Sr., a black MUSLIM from Nyangoma-Kogel, Kenya and Ann Dunh am, a white ATHEIST from Wichita, Kansas. Obama's parents met at the University of Hawaii.
Barack Hussein Obama (Senator Obama's father) was born on the shores of Lake Victoria in Alego, Kenya. He met and married an American woman, Ann Dunham of Wichita, Kansas, while they were both attending the University of Hawaii. Their son, also named Barack Hussein Obama was born on 4 August 1961 at the Queen's Medical Center in Honolulu, Hawaii.
Although the elder Obama was raised as a Muslim, no evidence supports the claim that he was ever a "radical Muslim," and Senator Obama's family histories note that his father was an atheist or agnostic (i.e., no longer a practicing Muslim) by the time he married the younger Obama's mother. Of his mother's religious views, Senator Obama wrote:
For my mother, organized religion too often dressed up closed-mindedness in the garb of piety, cruelty and oppression in the cloak of righteousness.

This isn't to say that she provided me with no religious instruction. In her mind, a working knowledge of the world's great religions was a necessary part of any well-rounded education. In our household the Bible, the Koran, and the Bhagavad Gita sat on the shelf alongside books of Greek and Norse and African mythology. On Easter or Christmas Day my mother might drag me to church, just as she dragged me to the Buddhist temple, the chinese New Year celebration, the Shinto shrine, and ancient Hawaiian burial sites. But I was made to understand that such religious samplings required no sustained commitment on my part. Religion was an expression of human culture, she would explain, not its wellspring, just one of the many not necessarily the best way that man attempted to control the unknowable and understand the deeper truths about our lives.
In sum, my mother viewed religion through the eyes of the anthropologist she would become; it was a phenomenon to be treated with a suitable respect, but with a suitable detachment as well.
Read what I read at Snopes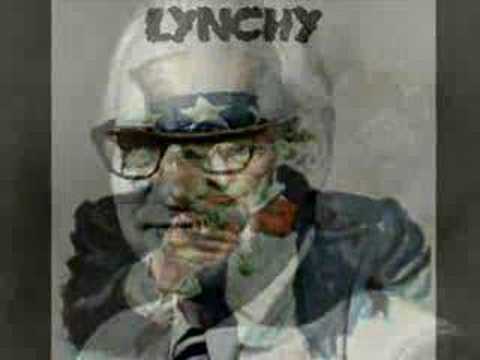 wow…
People ask me this at least once per season.
Daylight Saving Time is a change in the standard time of each time zone. Time zones were first used by the railroads in 1883 to standardize their schedules. According to the The Canadian Encyclopedia Plus by McClelland & Stewart Inc., Canada's "[Sir Sandford] Fleming also played a key role in the development of a worldwide system of keeping time. Trains had made obsolete the old system where major cities and regions set clocks according to local astronomical conditions. Fleming advocated the adoption of a standard or mean time and hourly variations from that according to established time zones. He was instrumental in convening an International Prime Meridian Conference in Washington in 1884 at which the system of international standard time — still in use today — was adopted."

In 1918, the U.S. Congress made the U.S. rail zones official under federal law and gave the responsibility to make any changes to the Interstate Commerce Commission, the only federal transportation regulatory agency at the time. When Congress created the Department of Transportation in 1966, it transferred the responsibility for the time laws to the new department.

The American law by which we turn our clock forward in the spring and back in the fall is known as the Uniform Time Act of 1966. The law does not require that anyone observe Daylight Saving Time; all the law says is that if we are going to observe Daylight Saving Time, it must be done uniformly.

Daylight Saving Time has been around for most of this century and even earlier.

Benjamin Franklin, while a minister to France, first suggested the idea in an essay titled "An Economical Project for Diminishing the Cost of Light." The essay was first published in the Journal de Paris in April 1784. But it wasn't for more than a century later that an Englishman, William Willett, suggested it again in 1907.

Willett was reportedly passing by a home where the shades were down, even though the sun was up. He wrote a pamphlet called "The Waste of Daylight" because of his observations.
From energy.ca.gov
And don't act like you know when you blatantly don't:
Glenn Scobey Warner (April 5, 1871a€"September 7, 1954) was an American football coach, also known as Pop Warner. During his 44-year career as a head coach (1895a€"1938), Warner had 319 major NCAA college football wins.[1] The 319 wins listed does not include 18 wins at Iowa State University. He also helped start the popular youth American football organization, Pop Warner Little Scholars.
Glenn Scobey Warner was born in Springville, New York. Warner attended and played football for Cornell University. As captain of the Cornell football team, he obtained the nickname "Pop" because he was older than most of his teammates. After graduating from Cornell, he had a brief legal career in New York. Warner was hired by the University of Georgia as its new head football coach in 1895 at a salary of $34 per week.[2] During his first year there, Georgia's entire student body consisted of only 248 students, and only 13 of those were on the football team. As a result, Warner's first Georgia team had 3 wins against 4 losses. The following year, Georgia rehired Warner and the team had an undefeated season (4 wins and 0 losses). While at Georgia, Warner also coached Iowa State University.[3] He coached teams from two schools simultaneously on three occasions: Iowa State and Georgia during the 1895 and 1896 seasons, Iowa State and Cornell in 1897 and 1898, and Iowa State and Carlisle in 1899. [4] Warner's Iowa State record was 18-8-0, bringing Warner's total lifetime record to 337-114-32
After his stint in Georgia, Warner returned to Cornell to coach football for two seasons. He then coached at the Carlisle Indian Industrial School in Pennsylvania from 1899-1903, returned to Cornell for three seasons, and returned again to Carlisle in 1907. During his second tenure at Carlisle, Warner coached one of the most famous American athletes, Jim Thorpe.
In 1914, Warner was hired by the University of Pittsburgh, where he coached his teams to 33 straight major wins and three national championships (1915, 1916 and 1918).[5] He coached Pittsburgh from 1915 to 1923 to a 60-12-4 record.[6]
The next team Warner coached was at Stanford University from 1924 to 1932, where his teams played in three Rose Bowl games, including the classic 1925 game against Knute Rockne and the Four Horsemen of Notre Dame. Warner added a fourth national championship in 1926.[5]
Warner's final head coaching job was at Temple University where he coached for 5 years until retiring in 1938. He served as advisory football coach for several years at San Jose State College after his retirement from Temple.
Warner brought many innovative playing mechanics to college football such as the screen play, spiral punt, single- and double-wing formations, numbering players' jerseys, and the use of shoulder and thigh pads. Warner died of Throat cancer in Palo Alto, California at the age of 83.
From Wikipedia
Architecture has been a boon to us here at myninjaplease. As many of our daily readers know, our microsite brethren architecture.mnp is our most popular joint, grossing thousands of hits daily. The MNP Group consists of multiple people of various talents that come together to form a cohesive and powerful whole.
In that jolly spirit, we invite you to come with us on a quick journey and review of some of the more prominent happenings in our own personal interweb:
If you've been reading music.mnp you know that our ninja Trizlam has just conducted an interview of UK reggae legend Brother Culture.
I recently got the chance to sit down with legendary UK MC Brother Culture at the Dogstar Pub on Brixtona€™s Coldharbour Lane. As the weekly Tuesday night roots session warmed up, Brother Culture shared some memories and opinions about the history of London sound systems, the UK dub scene, and his travels around the world. The following interview was conducted in October of 2007. - click here to read the interview
As if that wasn't big enough news, Film Friday's on music.mnp have been consistently amazing. Our ninja reporter at large, B Mac has been diggin' through the proverbial crates with this new MNP exclusive feature. Her most recent entry was on the film Suffering and Smiling.
Suffering and Smiling follows the trend of documentaries in which the subject matter is a mixture of music and politics. This one in particular focuses on the tumultuous state of Nigeria, the late afro-beat pioneer Fela Kuti, and his son Femi Kuti. Ia€™ve seen the doc twice now, and was a lot less impressed the second time. read the review
If reading the collection of reviews and interviews (including a review of JosA© Gonzalez' new record and Radiohead's newest gem) doesn't keep you busy the ninja Trizlam also has been doing a great feature called Soundtape Sunday. I must say that, though, that my most favorite recent post is a short expose on rap in commercials.
no ninjies, this isna€™t a rant about how my favorite rapsters have turned wack, or how project blowed is the apex of true hip hopa€¦ instead i decided after looking at this blog post that i should do a tribute post to some of the more endearing combinations of shameless advertising and quality raps. read the post
Green.mnp is in the first stages of what should turn out to be a deep resource for DIY green projects. It's already a great page, but it's depth is expanding every day. We dropped the exclusive before, but, our green women are doing a weekly series called Savage Worms which basically teaches you how to do some vermicomposting with red worms in the comfort of your own home.
Wea€™re going to try feeding the worms more frequently, since they seem healthy (for the most parta€¦) and happy. Hopefully they will eat more and help us get rid of all the crap, i mean scraps. Their appetites seem hearty, as you can see by the avocado pit below that they have been licking clean. Read the latest entry or check out the series.
Besides some interesting posts on green fast food and ladybug invasions, Jessie, our main ninja over at green.mnp has started up a serial feature about her pops' straw bale house. Go check out the page and see what her pops (a ninth dan black belt of the dojo) has to say.
Since I was a little girl, my dad has been indoctrinating me with a love and respect for the environment. Hea€™s a true outdoors-man and conservationist and has been recycling, composting, shutting off the lights and turning down the heat since before it was easy or cool, despite the (occasional) aggravation of his family. Now that he and my mom are getting close to their retirement years, he has decided to take his environmental consciousness to the next level. About a year ago he began researching and making plans to build an energy efficient straw bale house in the East Mountain area outside of Albuquerque, New Mexico. check out the plans here
Still with us? Thought so.
Politricks has always been a hot topic over here at myninjaplease, so much so that we dedicated an entire blog to it. Traditionally what has been our slowest blog, politricks.mnp is gaining momentum as we come closer and closer to the next election. Or ninja Brendan has been tearing it up over there with multiple posts a day to keep you informed on what's going on in your hood, the nation's capital, and the world at large.

I dona€™t know what to do with this, really, other than to say come on, Iowa. You can do better than this schmuck. (For those wondering, no, S-CHIP doesna€™t cover illegal immigrants.) Read everything you need to know about the world.
Our ninja Brendan has also been writing heavily. We're inviting all you ninjas to join in and discuss the issues over at politricks.mnp.
Now, to anyone reading the piece without an agenda, Hamilton was explaining why having one President was a better idea than having, for example, a Roman-style triumvirate, not why the United States should have a totally unaccountable executive. This didna€™t seem to bother Meesea€™s lawyers. Now those same lawyers, and their disciples, are in charge. So we have the Administrationa€™s top lawyers, clinging to the basic Nixonian principle that (to quote the man himself) a€oeWhen the President does it, that means that ita€™s not illegal.a€A Cheney 101
Now this is about the point in the post where most of you start asking, BUT WHAT ABOUT ARCHITECTURE?? DIDN'T CHU SAY ARCHITECTURE WAS SOME SORTA… BABOON FOR MNP??
Whoa, well, calm down there, kimosabe. We over here at the main page decided that architecture.mnp needed it's very own microsite takeover post. That's coming soon; a post in which we will look at what our ninja Orange Menace has been doing for the better part of six months. You can go check out the page of course, but until then, try some of our lesser-known but tried and true ninjas: The Pimp's Corner and Robot Ninja. Besides, we got a bit link happy with this post, so we'll leave you the requisite time to absorb it all.
Posted: October 24th, 2007
at 10:33am by Black Ock
Categories: myninjaplease,music,life,green,film,politricks,architecture,photo,design,contemporary,2 hours on the internet,boredom killer
Comments: No comments
[update: sorry, i had the youtube videos switched around. it should be fixed.AA enjoy]
I've decided that everybody needs a little fluff in their day to make it through. I also realize that the things I write about on Mondays are generally the types of things that ninjas spend their time thinking about. It might be because it's Columbus Day and I didn't want to overload my own poor brain. All these things factor into the following foolishness that I have deigned to call a post.
First of all, for those of you who have no idea what I'm talking about when I say Mechwarrior, well, you seriously and urgently need to watch more anime. If you don't know what anime is, then this article just might be lost on you. Actually just kidding, read on.
So, in the future the robots and machines will take over, which has most likely already started (don't kid yourselves) and possibly start avenging themselves of the needless wrongs human beings have inflicted, all the while hopefully completely unaware of this. When that day comes, we might be in some critical need of mechwarrior suits to fend them off. Who knows what else could happen?… aliens… meteorites… whatever…
Right about now a whole bunch of geeks are about to start making comments about how me calling the joints mechwarriors is an inaccurate term, so I'm going to nip that in the bud and explain right now.
A mechwarrior, technically, is a dude from a certain series of video games that drives a battlemech. A battlemech is a huge robot that a human sits inside of and controls. Mostly these things are used to, you know fire huge lasers and… fly… and whatnot. The huge robot with a human controller inside is a pretty universal concept. It almost certainly is a metaphorical reference to post-war Japan (as are many anime concepts), industrialization, and technologization (erm, not a word, but you get the gist). Anyway, plenty of you are already acquainted with the basic idea through such imports as Voltron, Gundam, or Power Rangers, and even possibly the American response to such creations Exo-Squad, which was inevitably poorer than the others. So whether you call them exo-skeletons, gundams, mechs, zoids, whatevers, they're still just big ass robots that people get inside of to control. That should satisfy even the most discriminating geek.
Still with me? Great, because now after much adieu, we dive into the world of the real life applications of these things.
Real Life:
The first thing we're talking about is a dude who, in 2005, built an 18 foot mech in his backyard. Although the robot could only take a few steps in its beta version, the thing has flamethrowers on its fists. As long as the robot overlords arent overly mobile, this guy can burn the crap out of them.
The 18-foot-tall giant in steelworker Carlos Owens' Alaska backyard isn't quite up to smashing Volkswagens-or taking the kind of pounding footsteps that might strike fear into the heart of an enemy.

With a rumbling gasoline engine and creaking hydraulic joints (not to mention flame spouting from its fists), the red steel monster is limited to taking a young child's few tottering steps. That's not quite enough to sell the military on its worth. But it's a start.

Unfortunately for Owens, who has spent almost $25,000 and two years building this homebrewed "mech"-think giant robot, but controlled by a pilot inside-it's also an end, at least for this version. With little room left to improve it, he's shutting down work and selling it on eBay. Link
Now, I know this guy is a bit old, but it's BANANAS. This thing is huge and crazy and I wouldn't want to be in a dark alley alone with it at night. If the pictures don't totally bug you out you can watch a video of it here.
In real life, there's the $50 million that the U.S. military is pouring into researching ways to augment soldiers' physical capabilities with high-tech exoskeletons.

That idea hasn't always gone well. General Electric tried this in the late 1960s, creating the cumbersome Hardiman prototype, a massive steel frame intended to be strapped onto its users' arms and legs to help them lift up to 1,500 pounds.

The GE project operators never got more than one arm working, however, and the project died in the early 1970s.
Well, as you can see the military has been all over this concept for years. The next thing we're looking at is a possibly more advanced mechwarrior. Enter The LandWalker. Straight out of Japan, of course, this beast is the first fully advanced mech to be built.
Japanese machinery and robotics manufacturer Sakakibara-Kikai has released the first genuine bi-pedal exoskeleton a€" a landmark event and one which is certain to attract a lot of attention for the company. Mechanatrons and BattleMechs have long been the subject of scifi books, comics and movies with the promise of cyborg technology popularised by the smash sixties television series a€oeThe Six Million Dollar Man.a€A Wea€™ve previously seen some celebrated exoskeletons in films such as Alien. Link
Check out the video below to see this thing in action. This guy may be our best bet in the event of any of the aforementioned emergencies. I'd love to whip one of these bad boys, wouldn't you? That said, I don't know if the best reaction is childish jubilation or utter fear.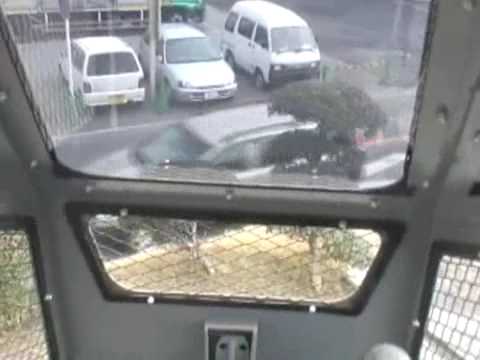 My inner boy is totally satisfied. One bloger's thoughts.
If you ask me, the best thing about these things is that they come in different colors. That way I can get one to match my pretty gun.
Mecha, also known as meka or mechs, are walking vehicles controlled by a pilot. Mecha are generally, though not necessarily, bipedal. In most science fiction stories in which they appear, mecha are war machines: essentially armored fighting vehicles with legs instead of treads or wheels. Some stories, such as the Japanese manga Patlabor, also encompass mecha used for civilian purposes such as heavy construction work, police functions, or firefighting.
Ha, that above Wikipedia article regretted to mention the most important aspect of the functions, which would be defending us against the overlords. It appears the robots may have already infiltrated them. In any case, the last mech we will look at is the previous title holder of the most advanced mech besides the LandWalker. Check out Enryu.
Enryua€™s towering presence matches the super hero job description; the DFWM looks of a Transformer, the gait of a bulldozer, a five ton King Kong fighting weight and human-like arms which can lift a ton, quite literally.

Now Enryu can be operated remotely, thanks to seven 6.8 MPX CCD lens mounted on its head, torso and arms, enabling the remote driver to see from several angles. It can also be operated from inside, making it an exoskeleton and enabling it far greater dexterity and hence capability. The driver wears a fireproof suit and is encased in a protection capsule and will surely have the dream job of the next generation of adolescents. Production began last year (2004) and the company sees a large part of its future building robots which can go where human beings cannot, such as burning buildings or on the battlefield. Link
If you want to read about this thing in action, check out this article.
Unfortunately, our 2 hours is almost up. Nevertheless, it wouldn't be fair if I talked about mech warriors and didn't at least mention human robotic suits. Undoubtedly you've heard of these things that increase strength and speed and whatnot. Very Ghost in the Shellish. Well below we have one of those in action.
If you want to know more about human robotic suits you can click here or do your own research. This whole article started as a Google search for 'real life mechwarrior.' As I feel obligated to say every week, it's frickin' amazing what you can find in two hours on the internet. See ya again next week!
GROSS disambiguation page
Ok, well, let me apologize straight away for the semi non-sequitur-ish-ness of the title of the post, because this post isn't about eating chicken (which some people, by the way, think is gross).
Sticky Rice Dipped in Weaver Ant Larva - Link
I guess you might say that I was at least partly inspired by an episode of Anthony Bourdain where he goes to the rain forest and grubs on some grilled tarantula. He said it was pretty good, although, this is coming from a man who I've seen eat monkey brains amongst other.. er… delicacies. But to make a long story short, I started becoming fascinated with how bugs taste. I mean, why not eat bugs?

On one of their TV specials, National Geographic illustrated the methods used by some Amazonian peoples to hunt and cook tarantulas. A tarantula was captured by holding it down with a stick and its legs were then bent upward and bound together. The creature was then roasted alive in a folded leaf. On that show, the American participant tasted the meat and commented that it reminded him of shrimp. The Goliath birdeater tarantula (Theraphosa Blondi) is considered a delicacy by the indigenous Piaroa of Venezuela. Another appearance of the tarantula as food was made on Anthony Bourdain's A Cook's Tour. Fried tarantulas are also considered a delicacy in Cambodia.[5]
Mmmmm… Grub…. literally
So it was at the peak of this interest when two things happened. Two epiphanies, one might say. First I realized that 'taste' is pretty subjective, and add to that all the psychological nurture that goes into what we choose to eat and you get an indecipherable mess, and so I can't logically tell you how a bug tastes just from spending a few hours on the internet. I also realized that the vast majority of myninjaplease readers might think that it's pretty, well, gross to talk about eating insects. However, last Friday (you might've seen our insect art) I was talking to my boy and he mentioned that he had tried a few insects (in the wild) so that basically cemented the need to write this post. This is for you buddy. By the way, entomophagy is a better word for "the eating of nasty bastids." Phagy means "the eating of" while entomo means "nasty bastids."
Above we have barbecued larva in bamboo (they live in there and are harvested and barbecued)
And while I can't exactly objectively tell you how a bug tastes, I can sure show you how people around the world cook 'em.
The Commentary
Spiders are probably my favorite bug to research, even though, as I'm sure some smart ass would be quick to point out, they aren't technically insects. Fried spider seems to be popular in many places… whereas some cultures just seem to love bugs naturally.
fried spider is a regional delicacy of Cambodia. In the small Cambodian town of Skuon, locals eat fried spiders as an everyday staple. Spiders are also available elsewhere in Cambodia a€" in Phnom Penh for instance a€" but the village of Skuon, a stopover on the road 90 kilometres north of the capital, is the centre of their popularity.[1] The spiders are bred in holes in the ground in villages north of Skuon, or foraged for in nearby forestland, and fried in oil. It is not clear how this practice started, but some have suggested that the population might have started eating spiders out of desperation during the years of Khmer Rouge rule, when food was in short supply.[2]
What, desperation you say? Well, I never… No, but seriously, people have been digesting insects and bugs for thousands of years. Even if it started in rough times for the Khmer people, it seems to be a common thread thoughout humanity. WHich basically calls into focus that old parable (at least I think it's a parable) about surviving in the wild off of a diet of insects.
The spiders are a species of tarantula called "a-ping" in Khmer, and are about the size of a human palm.[3] The snacks cost about 300 riel each in 2002, or about US$0.08.[3] One travel book identifies them as Haplopelma albostriatum, also known as the Thai zebra tarantula, and notes that the same species' common name has been the "edible spider" for more than a hundred years. The popularity of the dish is, however, a recent phenomenon, starting perhaps as late as the 1990s.[4] The same book details a recipe: the spiders are tossed in a mixture of MSG, sugar, and salt; crushed garlic is fried in oil until fragrant, then the spiders are added and fried alongside the garlic until "the legs are almost completely stiff, by which time the contents of the abdomen are not so runny."[5]
That's just a little primer for you. I wanted to soften you up before I gave you this quote, which might actually disgust you.
I once went on a tour of an apple orchard and while the group was viewing the area where they separate the rotten and bug infested fruits from the good ones, I asked the tour guide what they did with the bug infested apples. She told me that they use them to make cider; waste not, want not! Aletheia Price
Um… yeah. This chick (17 yr old author of the quote abive) is officially off her rocker… or at very least a little bit wild. It's a highly recommended read.
"Ohh can I have a corndog?" asked Susie.
"Suuure… dig in," smiled Li Xiao
The ancient Romans and Greeks dined on insects. Pliny, the first-century Roman scholar and author of Historia Naturalis, wrote that Roman aristocrats loved to eat beetle larvae reared on flour and wine. National Geographic
Wipe that silly look of surprise off your face. You know what else they did…? Then again, Pliny, obviously a true O.G., might have been being metaphorical.
The Food
In Ghana during the spring rains, winged termites are collected and fried, roasted, or made into bread. In South Africa the insects are eaten with cornmeal porridge.
Ha, well that does sound a little more delicious than just winged termites straight up, no chaser.
All winged insects that walk upon all fours are detestable to you." But there is an escape clause: "Among the winged insects that walk on all fours you may eat those that have jointed legs above their feet, with which to leap on the ground." Leviticus 11:20-23 link
In the Bible, apparently, people are encouraged to eat Locusts, grasshopper, etc. The picture below shows locusts in all their deliciousity as traditionally prepared in Cambodia.
THEY are the largest group of animals with more species than any other, some 900,000 or so at last count. They need very little food, can be reared in a small space and breed rapidly. At least 44 types are edible, some very tasty indeed, and a Mahidol University graduate predicts we'll be eating a lot more of these nutritious creatures in the future
Well, according to a 1999 article from The Nation, eating insects is actually good for you. Many people point to their general cleanliness and the ease of rearing them in large amounts, combined with their natural protein. Other people have pointed our that insects have the best feed to meat ratios amongst livestock that would actually be raised for the purpose of eating.
And in this country, especially in the North and Northeast (Isaan), people have been eating insects for centuries. Isaan boys delight in catching grasshoppers and tree beetles which, when deep-fried, make a very tasty snack. Cooks in Khon Kaen make a delicious dish by stir-frying malaeng da na (giant water bugs) with straw mushrooms, spring onions, chilli and garlic. And a traditional regional delicacy from the North is a spicy salad or yam in which the essential ingredient (apart from chilli) are the large, milky-white eggs of the red ant. The Nation via thaibugs
Hungry yet? Want some of those tasty fried tarantulas above? No? Ok then, read on.
"Some insects pick up parasites from eating buffalo dung so avoid eating them raw. They must be rinsed well first and then thoroughly cooked. Some species also contain very small quantities of poisonous hydrocyanic acid. If a person were to eat a great deal of these insects raw, acid levels would build up in the body causing illness, fainting, vomiting, unconsciousness and, possibly, death. However, this substance is easily destroyed by heat." IBID
Now yer hungry.
Gourmands in Japan savor aquatic fly larvae sautA©ed in sugar and soy sauce. De-winged dragonflies boiled in coconut milk with ginger and garlic are a delicacy in Bali.
For an extensive blog (meaning, a blog besides this one) covering insect eating, click here. Some westerners seem to have made insect eating part of their very own habit system.
Did someone say Scorpion Soup? Delectable.
Insect Stall at Bangkok Market
So, alll this talk about bug cuisine begs the question, why don't Americans eat this stuff? Well to close out, I have one answer for you, straight from the previously linked NGeo article.
But despite its long traditiona€"and current favor among at least half of the world's peoplesa€"eating insects is still rare, not to mention taboo, in the United States and Europe.

One reason, DeFoliart said, is that after Europe became agrarian, insects were seen as destroyers of crops rather than a source of food.

"We became invested in livestock, and bugs became the enemy," said David George Gordon, a biologist and the author of The Eat-a-Bug Cookbook.

Manfred Kroger, a professor emeritus of food science at Penn State University in University Park, says what people choose to eat is conditioned by culture.

Many Westerners readily consume shrimp and lobster (which, like insects, are arthropods) along with pork and oystersa€"foods other cultures reject as dirty.

"We have 200 to 300 staple foods that we pass down from generation to generationa€"and trying new foods is always a touchy subject," Kroger said.
Happy insect-hunting people, and remember like I always say: It's amazing what you can learn in two hours on the internet. Oh, and I almost forgot. For you hardcore foragers out there (I know you're out there) here is a guide to eating insects you can cop for your uh… coffee tree stump. Here also is the Wikipedia article on Taboo Food and Drink.
There's so much spam on the internet these days, pervading everything and it's quite annoying. Running a blog is like a constant battle in the war against spam. People spam your comments in order to direct a minuscule amount of traffic to their sites, which most people wouldn't even be dumb enough to click on. A while back we directed you to a link which was talking about why spammers do what they do.
From the article, and from experience, it is evident that spammers operate a system which basically works on the principle that even if you only get a tiny return (ie number of clicks on the spam comments on our blog) the return will be greater than the costs you spent doing it.
Anybody else could easily verify the reality of the situation by remembering all the actual paper spam received at home on a daily basis. The average number of direct mail schemes per home per day might have dropped since e-mail went totally mainstream, but we all remember the days of getting about 6,000 AOL CDs in the mail. Funny how they (AOL) fought such long legal battles with spammers while using 99% of the worlds silicone to clog your mail slot (the other 1% went to Pam Anderson, who during the same period couldn't seem to make up her mind). Don't ask me why I was reading either of those links, just go with the flow. Anyway, we used those AOL CDs as coasters.

Some bloggers go as far as to say that spam as we know it is the result of organized crime rings that can afford to conscript the cheap labor for their spam schemes. However, we know this isn't 100% true given that we know personally college grads who make decent money spamming for spamming companies.
Ita€™s organized crime rings who hire programmers to automate everything they possibly can (domain registration, ISP registration, free email account registration) and hire menial workers for pennies an hour halfway around the world to do all the manual things they cana€™t automate (like get past image-based login systems). Which brings me to the second thing.

THIS IS NOT A HOBBY. If you want to be an anti-spam advocate, if you want to write software or maintain a list or provide a service that identifies spam or blocks spam or targets spam in any way, you will be attacked. You will be attacked by professionals who have more money than you, more resources than you, better programmers than you, and no scruples at all. They want to make money, this is how they have decided to make money, they really can make a lot of money, and youa€™re getting in their way.via
The author of the previous quote may be guilty of exaggerating but there is an interesting tinge of mobsterism. Especially given that spam companies have been known to take some pretty brutal retaliation methods… relatively anyway.
Such as:
Charges quickly surfaced that Lycos was crossing the line by launching a DDOS (distributed denial of service) attack, which is illegal in the U.S. and most European countries. The antispam campaign also prompted quick retaliation from unknown parties, including a reported hack of the makelovenotspam.com Web site.
September 26, 2003 (Computerworld) After fighting unsolicited commercial e-mail for several years by compiling and distributing Internet "blacklists" used by Internet service providers to block e-mail from known spammers, two online businesses have given up their efforts after their Web sites were crippled by distributed denial-of-service (DDoS) attacks they believe were launched by spammers.
And that's just the beginning of the unethical tactics that seem to run the internet spam world. Here's some more links for the curious. And here's an OnPoint (NPR) link.
What seems to be the main troubling idea presented from all the articles about spam across the internet, which probably nearly rival in amount (warning: facetious) the number of spam, is that the spam world is all about business. There are a lot of huge players in the game, including search engines, which have major stakes in the internet, political agendas, mind control etc., and they don't like to lose. It all boils down to hard economics in the end. That's why algorithms stay proprietary. In a perfect open source world it would be easy(er) to combat spam. Then we wouldn't have had that corny-ass Lycos scheme or these fools right here.
In 2004 the FTC's A CAN-SPAM Informant Reward System: A Federal Trade Commission Report to Congress (PDF) asked whether rewards to whistleblowers are necessary for effective operation of US anti-spam legislation.

It commented that

potential whistleblowers would weigh the possibility of a reward against a number of opposing considerations: the likelihood of information they submitted actually being used, and whether the use would result in a successful legal proceeding; whether they would lose their own income; whether they would incur personal legal liability for their own part in the scheme; whether they would lose their anonymity; and whether they would become a target of retaliation by the spammer. via

We here at mnp just deal with the spam, but we find that it's best to know thy enemy, so that you can understand what truly motivates them, for that is the way of the ninja. So, in that vein, here's what others say:
By the most recent estimate, spam accounts for slightly more than 60 percent of all e-mail messages, triple the rate of only a year ago. That's despite the efforts of Internet service providers to filter it out; despite ever-stricter state laws against spamming; and despite aggressive counter-attacks by anti-spam vigilantes. The reason for this, of course, is the fact that spam is the least expensive marketing ploy in history, which has obvious appeal for those with a something-for-nothing outlook. via
Understand your Enemy
The blog spammers i know have an intimate understanding of all the major blog software, the blog boom itself and how it can be used to further their own sites advantage in the search engines. Bloggers need to take this approach also.
Let me help you get up to speed…
It's really rather simple: A link to a website with the right anchor text is valuable for search placement. Simple as that. By allowing users to comment and having their "name" as the link text that goes to their website you are enabling them to sign i[n] as "v|agra guy" or whatever - the keyword in the link text is what is important.
Contrary to popular beleif, it doesn't really matter if your blog has a high PageRank or not, the anchor text is what is important.
With me? via
Stay on your toes, people.