Archive for the 'science' Category
Whats New? covering whats new in tech, this week visits a Mass High Tech news editor Rodney Brown interview with Bill Joy, partner at Kleiner Perkins Caufield & Byer about cleantech investing, the New England science scene, and the Kurzweil-Joy debate.
Q: A number of VC firms seem to have backed out of cleantech investing. What is Kleiner Perkins' view on investing in cleantech?

A: We have a lot of partners working in it and I think our approach is different. Historically, the best returns have been in IT and waves of the Internet and semiconductors. We don't have Moores Law and we don't have Metcalfe's Law - we don't the positive return economics like we have in the friction-free world of the Internet, of social media. But could there be some sort of economic phenomenon we could find that would let us have the kinds of legendary venture class returns in greentech? We have a thesis - it's not proven yet in that we haven't had enough liquidity to justify the approach - but we feel pretty good about the way were doing at least the portion of our greentech portfolio that is trying to hit these grand slams.
Starting off as a Wiki, Marcin Jakubowski is transforming maker culture….for the better! My NINJA, Please! Oh, and happy Earth Day 2011!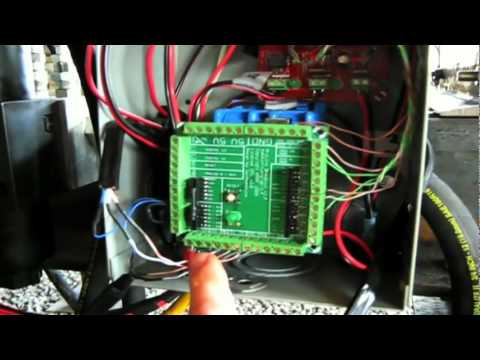 Posted: April 22nd, 2011
at 6:38pm by mnp
Categories: myninjaplease,computers,life,green,web,business,robots,weaponry,design,science,diy,development,internets,education,entrepreneurship,open source,jobs,innovation
Comments: No comments
This is the way kids these days think. My administration calls it "the millennial student" and apparently we are supposed to cater to their habits. Fully half of my 60 person general physics class this semester sits in the back of the room on either phone or laptop. They're not taking notes. The good ones are working on assignments for other classes (as if being present in mine causes the information to enter their pores). The bad are giggling at Facebook comments.

….But here's the thing: there is convincing evidence that this inveterate multitasking has a serious, measurable and long lasting negative effect on cognitive function. Look up Stanford psychologist Clifford Nass sometime. There's a lovely episode of Frontline from a year or so ago featuring him. He has shown that multitaskers are not only bad at multitasking, but they are also worse than nonmultitaskers on every individual one of the tasks.

That's the millennial student and it isn't something to be catered to. Put the damn iPhone down before you make yourself stupid. (Source)
A couple of students learn about social entrepreneurship and mushroom farming on coffee grounds and share at TEDxPresidio: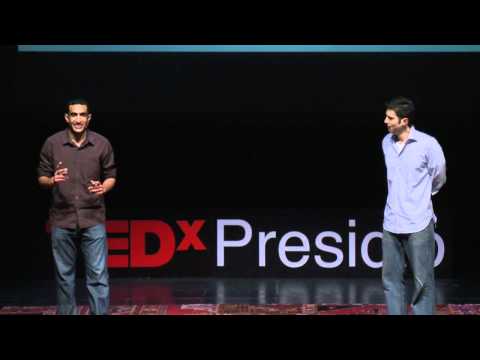 Posted: April 13th, 2011
at 7:41am by mnp
Categories: myninjaplease,life,too good to be true,green,business,weaponry,grub,design,fo' real?,science,diy,development,philanthropy,health,internets,ninjas are everyehere,drinks,education,entrepreneurship,jobs,innovation
Comments: No comments
Some herbal remedies…
BLESSED THISTLE - strengthens the memory by bringing oxygen to the brain.

CAPSICUM - was Grandma's favorite catalyst herb for good reason. It carries all other herbs quickly to the part of the body where they are most needed and increases their effectiveness. It is considered by herbalists everywhere to be a supreme and harmless internal disinfectant. It is unequalled for warding off disease. It is known as the purest and best stimulant in the herbal kingdom. It is a catalyst herb, enhancing the effectiveness of all other herbs, and carrying them quickly to the part of the body where they are most needed.

GOTU KOLA - is able to rebuild energy reserves, increase mental and physical strength, combat stress and improve reflexes. It is said also to have an energizing effect on the brain, which helps to overcome mental fatigue.
There is increasing concern that most current published research findings are false. The probability that a research claim is true may depend on study power and bias, the number of other studies on the same question, and, importantly, the ratio of true to no relationships among the relationships probed in each scientific field. In this framework, a research finding is less likely to be true when the studies conducted in a field are smaller; when effect sizes are smaller; when there is a greater number and lesser preselection of tested relationships; where there is greater flexibility in designs, definitions, outcomes, and analytical modes; when there is greater financial and other interest and prejudice; and when more teams are involved in a scientific field in chase of statistical significance. Simulations show that for most study designs and settings, it is more likely for a research claim to be false than true. Moreover, for many current scientific fields, claimed research findings may often be simply accurate measures of the prevailing bias. In this essay, I discuss the implications of these problems for the conduct and interpretation of research.
Baylor University geology researchers, along with scientists from Texas A&M University and around the country, have found the oldest archaeological evidence of human occupation in the Americas at a Central Texas archaeological site located about 40 miles northwest of Austin.

"This find really rewrites history, so to speak, and changes our collective thought on the early colonization of North, Central and South America," said Dr. Lee Nordt, professor of geology at Baylor and dean of the College of Arts and Sciences, who is an author on the study. "What sets this study a part is that we were able to show using geological methods that the buried artifacts dating to pre-Clovis times were in their original state. This demonstrates unequivocally that the peopling of the Americas occurred much earlier than previously thought." (Source)
Posted: April 8th, 2011
at 5:49pm by mnp
Comments: No comments
Apart from the fact that some people just don't know when to shut up, it can be very difficult to get engineers to do what people ask. Cindy Alvarez talks about the correct way to talk with engineers.
MMMM MMMM MMMMMMM… just like Mama used to make. My Ninja, Please!
The scientists have successfully introduced human genes into 300 dairy cows to produce milk with the same properties as human breast milk.

Human milk contains high quantities of key nutrients that can help to boost the immune system of babies and reduce the risk of infections.

The scientists behind the research believe milk from herds of genetically modified cows could provide an alternative to human breast milk and formula milk for babies, which is often criticised as being an inferior substitute.

They hope genetically modified dairy products from herds of similar cows could be sold in supermarkets. The research has the backing of a major biotechnology company.

The work is likely to inflame opposition to GM foods. Critics of the technology and animal welfare groups reacted angrily to the research, questioning the safety of milk from genetically modified animals and its effect on the cattle's health. [Read the rest of this absurdity here]
This is almost as sweet as the bovines/swines that glow in the dark. But seriously, people, I mean, think about it! Are we really supposed to be drinking cow's milk anyway? Why do we think it's acceptable to drink that but not human milk? Doesn't that seem ass-backwards? Just sayin'…
Besides possible cancer-causing effects, this is probably better for the chil'rens.