Archive for the 'philosophy' Category
Those who think of the 21st century as a headily unprecedented rush of innovation should pause to consider the first half of the 19th. Between 1800 and 1860, the world gained a giddy array of inventions, including the battery, the electric light, the steam engine, electromagnets, typewriters, sewing machines, dynamos, photography, propellers, revolvers, postage stamps, bicycles and the internal combustion engine. In the book "The Philosophical Breakfast Club", Laura J Snyder deftly recreates this age of marvels through the lives of four remarkable Victorian men. In doing so, she tells a greater tale of the rise of science as a formal discipline, and the triumph of evidence-based methods of inductive reason.
: Continue reading the article :
One traveler's tale into the outskirts of Japan and being awake…
Do you know what your goal is in life? Or do you know what it's like to search for one? I sure as hell haven't found my goal yet, but I've travelled a slight bit around the world (if you can call it that) and my way of traveling usually means that I encounter interesting souls. Uninteresting souls too, of course. One thing I've noticed is that it's always quite easy to recognize people who have 'awakened', so to speak. This 'awakening' is impossible for me to define, but I hope I can at least convey a part of the concept. Awakened people are people who have thought about life and have realized that they have many choices. And they're not entirely sure that the choice they're currently on is the right one. They're aware of their place in life, and their own (in)significance. All this sounds a bit silly, but condense these sentences and a whole lot more similar sentences into a concept in your mind, and you will be able to classify people into two groups: those who are awake, and those who aren't. (Source)
Steven Colbert's 2006 commencement address at Knox College:
Cynicism masquerades as wisdom, but it is the farthest thing from it. Because cynics don't learn anything. Because cynicism is a self-imposed blindness, a rejection of the world because we are afraid it will hurt us or disappoint us. Cynics always say no. But saying "yes" begins things. Saying "yes" is how things grow. Saying "yes" leads to knowledge. "Yes" is for young people. So for as long as you have the strength to, say "yes."
Richard Hamming, transcription of the  Bell Communications Research Colloquium Seminar  7 March 1986:
Now self-delusion in humans is very, very common. There are enumerable ways of you changing a thing and kidding yourself and making it look some other way. When you ask, "Why didn't you do such and such," the person has a thousand alibis. If you look at the history of science, usually these days there are 10 people right there ready, and we pay off for the person who is there first. The other nine fellows say, "Well, I had the idea but I didn't do it and so on and so on." There are so many alibis. Why weren't you first? Why didn't you do it right? Don't try an alibi. Don't try and kid yourself. You can tell other people all the alibis you want. I don't mind. But to yourself try to be honest.

If you really want to be a first-class scientist you need to know yourself, your weaknesses, your strengths, and your bad faults, like my egotism. How can you convert a fault to an asset? How can you convert a situation where you haven't got enough manpower to move into a direction when that's exactly what you need to do? I say again that I have seen, as I studied the history, the successful scientist changed the viewpoint and what was a defect became an asset.

I claim that some of the reasons why so many people who have greatness within their grasp don't succeed are: they don't work on important problems, they don't become emotionally involved, they don't try and change what is difficult to some other situation which is easily done but is still important, and they keep giving themselves alibis why they don't. They keep saying that it is a matter of luck. I've told you how easy it is; furthermore I've told you how to reform. Therefore, go forth and become great scientists!
Astral projections and other methods from James Altucher:
-Elevator. In an elevator filled with people, take a deep breath, feel your anxiety at not being able to look at your blackberry (everyone else on the elevator is looking at theirs even though there is no reception). Where is the anxiety being felt on your body. How many deep breaths can you do before the elevator reaches its destination.

-Waiting. If you are on line at the store (or waiting for a bus, subway, or stuck in a traffic jam, etc) and feel like you are in a rush, take a deep breath again, ask yourself where you are feeling the pain of being in a rush. Is it in your stomach? Is it in your chest? Your face? Don't judge it. Just feel it.

-Waking. When you wake up, take three deep breaths, count them. Try to list all of the things you hear that moment. Do you hear cars outside? Birds? Your house creaking? Kids downstairs?

-Alien. Imagine that you are an alien from outerspace and you were just transported into this body ("Quantum Leap" style). You have no idea who you are and you have to start with a completely blank slate. Spend the next minute figuring it out. Do this one five times a day. "Who am I?" "Where am I?" "Who are these people around me?" Figure it out.

-Dishes. Washing dishes is a great one. Stop yourself from daydreaming. Really try to do a good job washing each dish. Not a speck on them. Focus! You just missed a spot! Your only purpose in life is to wash the one dish you are currently working on.

-Surrender. Spend sixty seconds completely dedicating this day to whatever higher power you want to believe in (The Force, God, the Tao, The Supreme Alien Intelligence from the Black Hole that's at the center of the Milky Way Galaxy, etc). They are going to take over your body and mind and do their thing today. Hand over the keys to your body and mind during those sixty seconds and know that today will be dedicated to doing their mission. You are just the vehicle. Thank them.

-Gratitude. Make a list in your head of all the people in your life you are grateful for. Only takes a few minutes, drastically reduces stress.

-Hate. Think of one person you really hate. Now, truly and sincerely wish him the best in your head. This person is just trying to get through life also. Maybe they've lost some money, or maybe they are lonely. But there is some suffering that caused them to do the things they did. Wish him or her the best. And mean it. (Don't pity them. Everyone is suffering. Wish them the best.)

-Tense. Tense every muscle in your body for 5 seconds. Tense as much as you can. Then relax. Feels better, right? Do it again.

-Walking. When you are walking around in the city, if you are anything like me you probably hate most of the people who you pass, even if you don't know them or have never seen them before. Catch yourself doing that. Try the reverse. Try liking all of them. Not in a patronizing way (i.e. don't give anyone sympathy). But try to really like them.
A new wave of Collaborative Consumption is making sense across the world:
"While it may continue to be necessary to buy certain things 'new,'" Anderson said, "Collaborative Consumption has the potential to be an equal counterpart to other more traditional forms of consumption."

Anderson added that businesses that stick doggedly to the practices of wasteful consumption are likely to go the way of Blockbuster and Borders.

"Some industries might be slower than others in recognizing the importance of a Collaborative Consumption model," Anderson conceded. "[But] those who don't catch up will certainly be left behind the newcomers."
Posted: March 4th, 2011
at 8:25am by mnp
Categories: web,business,weaponry,real life news,"ninja",et cetera,diy,development,internets,philosophy,trade
Comments: No comments
The Global Consciousness Project is an international collaboration of scientists, engineers, and artists. We maintain a global network that has been collecting data continuously since 1998 from sensitive instruments which produce random sequences. Our purpose is to examine subtle correlations and structure in the data that seem to reflect the presence and activity of consciousness in the world. Looking at major global events including both tragedies and celebrations, we have learned that when millions of us share thoughts and emotions the GCP network shows correlations. We interpret this as evidence for interconnections at a deep, unconscious level. An implication is that we are part of a growing global consciousness or oneness.

From a CBS2 news item recorded by Brian Keefe in July 2005. For more information on the GCP, go to noosphere.princeton.edu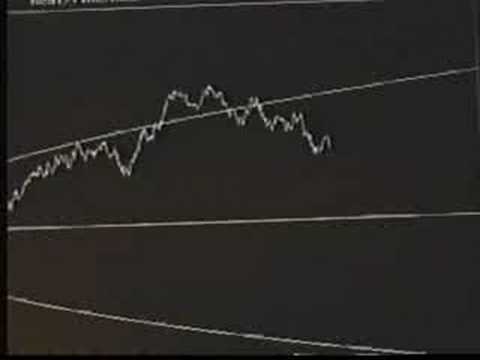 For further reading check out this site- in the video below, Jon Kabat-Zinn leads a session on mindfulness at Google.