Archive for the 'politricks' Category
If you watch the YouTube video below, you'll see evidence of a cop harassing a civilian for filming an arrest.  In several states it appears that federal wiretapping laws have been used to justify this sort of behavior by the police, effectively putting you in their crosshairs for interfering with a police investigation, illegal wiretapping, or worse. (original story courtesy of: boingboing )
In a victory for all camera-phone ninjas everywhere, young and old, a Federal circuit court in the state of MA has ruled that filiming the coppers is an unambiguously constitutionally protected right.  For most of us, that's mere common sense, for the police department, however, the news couldn't be worse.
Undeterred, in February 2010, Glik filed suit in federal court against the officers and the City of Boston under 42 U.S.C. § 1983 and the MassachusettsCivil Rights Act.  Glik alleged that the police officers violated his First Amendment right to record police activity in public and that  the officers violated his Fourth Amendment rights by arresting him without probable cause to believe a crime had occurred.

Naturally, the police officers moved to dismiss on the basis of qualified immunity, but Judge Young was having none of that, denying the motion from the bench and ruling that "in the First Circuit . . . this First Amendment right publicly to record the activities of police officers on public business is established."  The police officers then appealed to the First Circuit, but they have now struck out on appeal as well, with the First Circuit ruling that "Glik was exercising clearly-established First Amendment rights in filiming the officers in a public space, and that his clearly-established Fourth Amendment rights were violated by his arrest without probable cause." .::Citizens Media Law
Let's make a deal, like, right now… cuts and an extension to 2014?
"With $90 billion worth of U.S. bonds due for redemption on Thursday, August 4, there is a chance if they go unpaid that those holding them will face a 100 percent loss unless investors are willing to let them roll over, according to Weinberg.

About $540 billion of debt mandates some kind of payment in every bimonthly cycle, and the August 15 payment will likely be a big one because it is the month of the Treasury's quarterly funding exercise," said Weinberg. (Source)
[Ed. note] The talk of default is an echo chamber of idealogues pitted against realists. To be clear, most of what is going on is dangerous and has the potential to shape a nation for the next century- things have never been so personal on the web, and not compromising would be embarrassing to the same population that makes this construct possible, so this thing has to get done if we are to prosper in making physical products for the rest of the world (a Dunkin Donuts IPO will not create more jobs).
No government, no problem?
Attempt pure no-government on the ground and you get Somalia. But blend small government practices with healthy social services and strong federal support and you can semi-successful state governments within the US. (Source)
Ed. Note : Some argue for the abolition of the taxes all together or a flat tax, but really we can't expect a tax based on "presences" to be appropriately levied. Will the job situation be fixed in 18 months? If it is, expect unions and "innovation" to take a back seat- the problems that were left for this administration make me hope that we do not enter yet another lost decade.
The result of this bill is that any out-of-state retailer will *not* have to collect sales tax if they sever business relationships with a large swath of contractors, service providers, ad networks and affiliates that have a presence in California.

If you are a company that in any way makes a commission or markets on behalf of another company as your monetization, you are in danger.

If you are a contractor, web host of some kind or other service provider that is even peripherally facilitating the sale of a product in any fashion, you are in danger of out-of-state retailers canceling their contracts. This could include web design, web hosting (including out-of-state hosts with a server in California), coding, mobile apps, you name it.
: Continue reading the article here :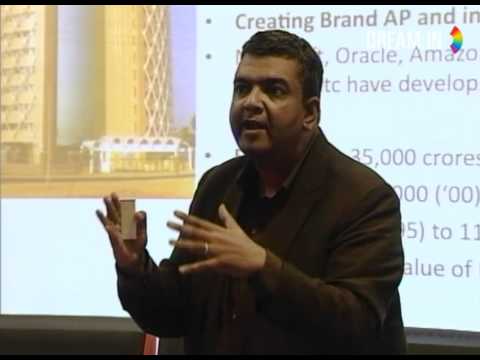 SO if you're the last person to watch O'Reilly get murdered by Jon Stewart, well then I feel bad for you. Basically, the "selective outrage machine" that is FOX news - and O'Reilly in particular - decided that it had a problem with Common being a performer at a poetry slam at the White House. O'Reilly seems to suggest that he's a dodgy character with whom the president should be ashamed to associate. In the clip below, Jon explains to O'Reilly why he's wrong, basically doing to him what Obama did to Trump, except to his face (and complete with a "BOOYA").
I both love Common and also find myself in position to be artistically aware of almost the entire breadth of his portfolio (meaning that I listened to him before 'Like Water For Chocolate,' and way before Kanye single-handedly made him a commercial emcee). Especially in the old school, Common (Sense) had some really raw lyrics. I mean, the guy was a pimp, supposedly, before being a musician.
Interestingly, you can see how Common changes throughout his musical career, eventually releasing some of the more heartfelt and poetic (read: soft) verses in the rap game to date. Don't get it twisted, he will eat 99% of y'all still. Anyway, to me this raises larger, more important questions. In my opinion those questions are: how much artistic freedom should we give rappers credit for? How closely associated do you have to be to a public figure to be considered lending them credibility? How could somebody watch this clip and still believe any of Bill's bullcrap?
An Obama mug with his grill on one side and a birth certificate on the back?  Besides buying one of these for Donald Trump, what the hell do I want with this?  My ninja, please!  Despite wanting this to be okay, I… I just can't.  I dunno why, exactly. I almost want to say something about the dignity of the office of president, but that would be, like, 11 years post-run.  The average reader of this site should already know how little, if any, credence we here at MNP give to the so-called "birther" movement, but the other side of this, this mug, is - well - ridiculous.
I don't see what the big F'n deal is anyway, even if we were to find out he was from someplace scarier than Africa… like, say Mongolia (my heart quakes with 1000 fears).  This is some old technicality bullsh*t, like when we tried to say that Bush didn't have the right to send the country into war, except we were right, damnit (come to think of it, I'm starting to understand, even though the argument is flimsy, not lush like Donnie-boy's toupee).  I guess I shouldn't expect anything more, or less,  from a president, or a celebrity president, or a campaign that sells "Health care is a B.F.D." t-shirts, or a campaign that chose Joe Biden for a real grown-up job.  In the spirit of hilarious apathy (that, um, has come to define us) and in support of (the right kind of) democracy, I encourage you to go buy one and shout from the rooftops, "My Ninja, Please!"