Archive for the 'mnp is for the children' Category
A birth control pill without side effects?AA Or just a reason to post an egg and sperm diagram?
An American Society for Reproductive Medicine conference was told a technique called "RNA interference" could stop sperm entering the egg.

Oral contraceptives can cause nausea, headaches, and low sex drive and raise slightly the risk of DVT and strokes.

However, the new "Pill" is at least a decade away - and may have its own side-effects.

Dr Zev Williams, who presented the research to the conference, said: "We simply don't have a contraceptive drug that is non-hormonal and reversible.

"What we are trying to do is to think about contraception in a new way.

"Obviously there are going to be hurdles and it is going to take a lot of time, but the need is there and we think it can be achieved."

Professor Bill Ledger, from the University of Sheffield, said that a lot of women still had side effects, even on the modern hormonal contraceptives. "This is a new concept. If it were available, I am sure a lot of people would want to take it.

"If it isn't hormonal, that's a big selling point." [via]

This basically had to be posted because of the classic picture as well as a chance for some fun alliteration.
For those of you who enjoy (and I know you're out there) the show Avatar, it's back.AA The third season is probably about to be off the hook.
I've downloaded Avatar 1st Ep of the third season~~!!!
I think Avatar The Last Air bender is considered as anime too, right?
From Cheryl Ng
Ninja Math Disambiguation Page
I hope you enjoyed Design Tuesday yesterday, the day on which of course we feature design in many forms and formats. I know it's quite general, but taking a look around our dojo it's evident that us ninjas have a multifarious approach to blogging.
As an admin of this page, I just wanted to hip you to what some of us might be doing when we're not blogging. Personally, I've been watching this anime called Bleach.
mnp award-winner for best theme music ever
The plotline is simple. Soul reapers or shiginami are sent to help souls pass over from the land of the living to the dead. The soul reapers are spirits that wield samurai swords and come from a place called the soul society. The soul society's function is twofold. Firstly, they help all souls pass over to the land of spirits, the soul society. Two, they kill spirits that have turned into 'hollows.' A hollow is what becomes of a spirit who lingers on earth too long before passing over. Anyways, this redheaded kid who can see spirits somehow gets tied up with this chick and becomes a substitute soul reaper. Thus begins a series of madcap adventures climaxing in a trip to the spirit world.
The manga series has been adapted into an animated television series, two OVAs, two animated feature films, a rock musical, numerous video games and a TCG (Trading Card Game). Compilation volumes of the manga have sold over 40 million copies in Japan, and have reached the top of manga sales charts in the United States. The manga received the Shogakukan Manga Award in 2005, and the anime has been nominated for several American Anime Awards.
This show is kinda ill because it's a tight mix of humor and action. At times it's totally silly and there are entire episodes that will have you laugh out loud or get one of those little sweat bubbles. Okay, I confess, I can't actually say it's 'good' per se, but it's hella addictive. The best thing about it is you can watch all 116 or so episodes online (with a little bit of ninja math of course). Here's a link to get you started. And here's more if you really get serious with it. Pick your poison, subbed or dubbed.
I must say that I was warned against watching these by my homie DJ Dialect, and so I will pass along the same warning to you. By the honor of the ninja, don't get into this, it will consume your soul.
SAO PAULO, Brazil - A 51-year-old surrogate mother for her daughter has given birth to her own twin grandchildren in northeastern Brazil, the delivery hospital said.

Rosinete Palmeira Serrao, a government health worker, gave birth to twin boys by Caesarean section on Thursday at the Santa Joana Hospital in the city of Recife, the hospital said in a statement on its Web site.

Hospital officials were not available for comment on Sunday, but press reports said the grandmother and twins were discharged on Saturday in excellent health. The Caesarean section was performed about two weeks ahead of time because Serrao was having trouble sleeping, the statement said.

Serrao decided to serve as a surrogate mother after four years of failed attempts at pregnancy by her 27-year-old daughter, Claudia Michelle de Brito.

Brazilian law stipulates that only close relatives can serve as surrogate mothers. De Brito is an only child and none of her cousins volunteered, so Serrao agreed to receive four embryos from her daughter.
Haha, um… I'm not even going to say anything about this one…AA thanks to Jen for sending it in. [via msnbc]
This review is written by a mnp guest writer, sometime contributor and long time friend.
A Brief Review: Asking for More Complexity in How Starbucks Saved My Life

Michael Gill's book, How Starbucks Saved My Life, is entrenched in the idea thatAA a€oerebirtha€A is possible. Describing the year that Gill started a job Starbucks and found, as he writes, a a€oehappiness thata€A he a€oe had never known before,a€A the memoir claims that a new kind of life is always achievable (206). A Yale graduate and advertising exec for twenty-five years, Gill lived a life of "privilege" that many strive for. However, after losing his job at J.Walter Thomson, starting a failing business, and getting a divorce, he realizes he can no longer afford the life he once led. Depressed, scared, and lost, he walks into a Starbucks and is offered a job-a job that "saves" his life.

While one might be skeptical of such an immediate transition, Gilla€™s book is determined to illustrate how cleaning bathrooms, serving a good cup of coffee, and working with people from such different lifestyles brought him happiness. He achieves this goal during the scenes where we see him in the storea€"interacting with his partners and learning the job. Acknowledging his own racism and classism, Gill writes about his coworkers with a great deal of gratitude and sincerity. Mainly his relationship with Crystal (the manager who offered him the job) revitalizes both Gill and the reader. As his boss, she trusts him, believes in him, and encourages him to do what he never thought he coulda€"like handle money at the register. In turn, he helps her plan presentations (with the skills he learned in advertising) and helps her laugh. The genuine and honest account of this relationship is as touching as it is convincing; we believe that Crystal could have aided Gill towards a kind of a€oerebirtha€A he describes.

However, what undermines Gilla€™s genuine feeling of a€oehappinessa€A in his new job is the way he constantly pits good cop against bad cop-J. Walter Thomson and a farmhouse in the country being the a€oebada€A and Starbucks and an empty apartment being the a€oegood.a€AAA Anything that is at Starbucks was not at J.Walter Thomson and anything that makes up his a€oenewa€A life has no trace of the a€oeold.a€A This dichotomy not only feels forced but also leaves the reader yearning for more complexity. Can one really shed ones old life, and let it go like a€oea smelly pair of old swimming trunksa€A (176)? And is it true that if we do, the other part of our lived life becomes, as he writes, a€oe a jokea€A (205)? Within this careless dismissal of his old life as a a€oejoke,a€A the memoir loses part of its vitality. It feels like Gill is trying to prove something and in so doing, forces the reader to ask-if you really are happy, should you have to prove it?
To purchase this book, go here.
Incredibly, ita€™s happening again. As if Iraq never happened, as if the innumerable lessons from that national shame and continuing horror never happened. As if the a€06 election slapdown and clear annunciation of the peoplea€™s will never happened.

Incredibly, the same cast of chickenhawk fools and lazy legislators who brought us Iraq are now dragging the country into an even bigger pile of bushit. Incredibly, the media awaits their next sage utterances on the a€oeprogressa€A in Iraq and the need to bomb the hell out of Iran as if they had a shred of credibility remaining.
Read the Rest @ Thinking Peace or read about Bush and the Freepers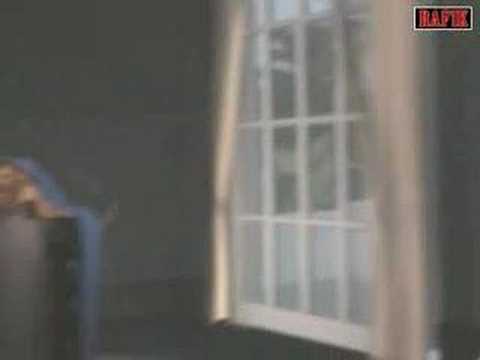 Posted: October 2nd, 2007
at 6:00am by Koookiecrumbles
Categories: hood status,myninjaplease,bling,youtube,computers,music,life,celebrity,art,crime,too good to be true,web,drogas,cell phones,home,games,clothes,business,film,mnp is for the children,politricks,gear,architecture,photo,design,contemporary,fo' real?,real life news
Comments: No comments

Where are you?a€A
a€oeIa€™m in the Prince Vultan Suite at the Hochstetlera€A
a€oeIs that Queen I hear playing?a€A
a€oeUm, yeah!a€A
a€oeYoua€™re with your Delta Strat brothers again, arena€™t you Tony?a€A
a€oeUm, yeah, I guess so.a€A

Lloyd Alter1, Treehugger from Toronto, assures us that there is no cause for alarm. Strat-Houses will be supported by nacelles filled with helium, rather than carried aloft by explosive hydrogen like the zeppelins of old.
the dreams of the people zapped!! no more airships you say? daaang…. check out this humour at jcwinnie
Posted: September 26th, 2007
at 7:41am by Koookiecrumbles
Categories: hood status,myninjaplease,bling,life,celebrity,too good to be true,web,games,robots,mnp is for the children,architecture,design,fo' real?,real life news,science
Comments: No comments