Archive for the 'whips' Category
San Francisco and parking have never been a great mix, nor has parking there been cheap. A new proposal to make it easier to park could have drivers paying $18 an hour at a street meter. This week, people's parking habits could be changing. "We're really excited about this new project, SF Park. we'll be launching it on the 21st," said Nathaniel Ford, spokesman for the San Francisco Municipal Transportation Agency SF Park is a two-year federally-funded experiment. The idea is to use demand-based pricing to influence where and when people park. The goal is to reduce traffic on the street.
Posted: April 26th, 2011
at 9:02am by mnp
Comments: No comments
Posted: April 24th, 2011
at 1:50pm by mnp
Categories: whips
Comments: No comments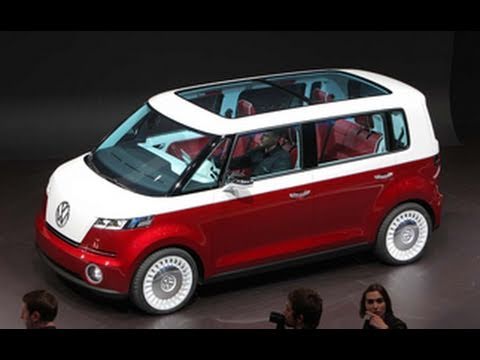 Posted: March 10th, 2011
at 7:31pm by mnp
Categories: whips
Comments: No comments
10,000 people are cooperating to commute, what a notion!
Posted: March 10th, 2011
at 12:27pm by mnp
Comments: No comments
In Tuesday night's State of the Union, President Obama reiterated his goal of being the first country to put 1 million electric vehicles on the road by 2015, a plan he first put forth in 2008. And in the day since, the Obama administration started to expand on how it proposes to reach that goal.

Announcing more details of the plan Wednesday was Vice President Joe Biden who visitedAEner1, Inc., a manufacturer of advanced batteries for electric vehicles and energy storage in Greenfield, Indiana. Ener1 added 120 employees in 2010 after receiving a $118-million Department of Energy grant, made possible by the $2.4 billion Recovery Act investment in electric vehicles.

Although likely to receive pushback from some congressional Republicans, Obama's proposal on how the program would be paid for will undoubtedly incite some populist support, perhaps even from newly-elected Tea Party-istas.
Some of you probably know about the 60 mile traffic jam in China that made the news late last year.A Then you probably also know that at certain points in the jam, experts (ha) forecast that it could take weeks to make it out.A Well, my good and loyal ninjas, never fear, for Chinese businessman have figured out the answer.A Instead of waiting in the traffic yourself, you can a motorcycle escort to come pick you up, leaving a service associate to safely comport your vehicle to its final destination.A I don't believe this doesn't exist everywhere already!A My Ninjas, Please (bring this to Boston)!
The service is for "those with urgent dates or business meetings to go to, and those who have flights to catch and can't afford to wait in a traffic jam for too long," Huang Xizhong, whose company offers the service in the central city of Wuhan, was quoted as saying.

Huang said he began offering the service last year after receiving a number of calls from desperate motorists, the report said.

The service is also available in the eastern city of Jinan, where drivers can pay more than 400 yuan ($60) to escape a traffic jam, the report said. (Source)
Details have been released of the first nine electric cars that will be eligible for grants of up to £5,000 in a government subsidy scheme.

Under the £43m initiative that starts on 1 January, buyers will get a 25% discount up to the maximum £5,000.

However, only three of the nine cars will be immediately ready for delivery, with others following as late as 2012.

The government also said that a further five areas were to install charging points after bidding for funds.

The additional locations getting a share of £20m to build plug-in points are the Midlands, Greater Manchester, the east of England, Scotland, and Northern Ireland.
: Continue reading the article :
Posted: December 14th, 2010
at 9:30pm by Koookiecrumbles
Comments: No comments
Is there a Triac in your future? Maybe — if your conscience has evolved to a deep shade of green and you have $25,000 to spare on a locally manufactured, three-wheeled gasless electric vehicle with a 100-mile range.

I drove one around Los Gatos the other day with Mike Ryan, president of Green Vehicles, the Salinas company that makes them. A prototype, one of just a dozen made so far, it had a stick shift that will be replaced in the upcoming Triac 2.0 with an automatic transmission.

It's no Tesla, but that's the point, Ryan says. The Triac is a less costly vehicle for an environmentally conscious lifestyle.

"It's centered around what we call the Green Core. They want to better their environment and lower their carbon footprint. We want to do that within the limits of sustainable manufacturing, careful materials selection and affordability," he said.
Posted: December 1st, 2010
at 7:18am by Koookiecrumbles
Comments: No comments
We approached the North American Land Sailing Association (NALSA) to develop a record category specifically for wind-powered vehicles designed to go directly downwind faster than the wind. We worked with NALSA over the next several months, and ultimately established a world record by going 2.8 times the wind speed directly downwind on the 2nd of July 2, 2010 on the El Mirage Dry Lake Bed in California's Mojave Desert.
Posted: November 6th, 2010
at 12:55pm by Koookiecrumbles
Categories: whips
Comments: No comments