Archive for the 'games' Category
Decision making has two dimensions: A decision-made dimension and a time dimension. For example, a chess game. A game is divided into discrete time chunks, and each time-chunk has a decision made. Say for example, on each move, a player has 15 possibilities of moving on average, those 15 exist on a vertical axis. The time-chunk where each decision is made exists on the horizontal dimension.

Chess is a pretty hard processing problem, because the amount of possible decisions from all previous time chunks makes each following decision pretty difficult.

Free dance is similar in that it is divided into time-chunks, and each chunk also has a particular decision to be made. This decision involves the position of the arms, the legs, the feet, the head, etc. There are additional factors, however: the positions have to match the music, the positions have to match what other people around are doing, and the positions have to fit into the space available. Additionally, each position has to take into account the known flexibility and balancing ability of the body being controlled.

And finally, a particular routine has to be changed after a guaged time so as not to get 'boring'. The set of routines have to be pre-learned, not by actually having the limbs being moved into position, but by simply observing another body making the moves, reproducing the moves and then comparing the reproduction to the original.
Posted: August 14th, 2010
at 4:31pm by Koookiecrumbles
Comments: No comments
Perhaps the most unlikely hero to emerge from this summer's World Cup was Paul the octopus, a lightly spotted invertebrate living in an aquatic center in Germany. Paul earned worldwide fame for successfully "predicting" the winner of eight out of eight soccer games, including the final match. Before each game, Paul's keepers would place two food-filled boxes, each of which was decorated with one team's national flag, in the creature's tank. Whichever box Paul ate from first was considered to be his pick. The octopus nailed it all eight times.

Though Paul's success seems mainly to have been luck a evidence for psychic sports forecasting ability in octopuses is, well, somewhat lacking a if you were looking to consult a brainy animal, you could do worse than an octopus. Research is increasingly revealing that there's something sophisticated going on inside the octopus's soft and squishy head. The critters, it seems, are surprisingly smart.

Octopuses "make decisions all the time, complicated decisions," says Roger Hanlon, a senior scientist at the Marine Biological Laboratory in Woods Hole. "People don't expect that from a creature related to an oyster."
COLOGNE, Germany — In the video game business, Germany has often been slow to adjust to new trends, but the country is leading Europe in the industry's fastest-growing segment: free-to-play online games.

These games, which make money by charging players for virtual goods such as clothing and weapons, are big business. Researcher DFC Intelligence forecasts the U.S. and European market for such virtual items will grow to more than $3 billion by 2015 from $800 million in 2009.
Posted: August 12th, 2010
at 10:09pm by Koookiecrumbles
Comments: No comments
There's no question that gaming on theAAndroid platform has heretofore been relatively underwhelming, but that looks like it's all about to change. It seems that Sony Ericsson — a company that has yet to even introduce an Android 2.0 device — is at work on a project to redefine gaming on Google's mobile platform. We now know (via a trusted source) that the company is actively and heavily developing a brand new gaming platform, ecosystem, and device (possibly alongside Google) which are already in the late stages of planning. And we've got the goods on it.
In the beginning, there was the word. And that word was no. On a cloudy morning in 1984, three men met in an Amtrak dining car winding through the Rocky Mountains, en route from Denver to Oakland, Calif. The first was Trip Hawkins, a closet "Strat-O-Matic Football" junkie and founder of video game maker Electronic Arts (which has a relationship with ESPN to integrate content into its games). The second was Joe Ybarra, Hawkins' lieutenant, a high school chess champ turned pigskin fanatic. The third was John Madden, the former Super Bowl-winning coach, hardware store pitchman, televised NFL evangelist and poet laureate of interior line play.
Posted: August 11th, 2010
at 7:01pm by Koookiecrumbles
Categories: games
Comments: No comments
Posted: July 24th, 2010
at 12:31pm by Koookiecrumbles
Comments: No comments
Abbie Fentress Swanson of the Virginia Quarterly Review on her recent trip to Durban for the World Cup:
I played soccer up until I moved to New York at age twenty. But during the time I played, I never attended a professional soccer tournament and am still trying to wrap my head around the culture of football. America's basketball, baseball, and football stadiums are souped up with massive scoreboards and jumbotrons, bombarding fans with player statistics and replays so that fans can judge the referees' calls. The Durban Moses Mabhida stadium has two medium-sized screens that show the game, but there is no official game clock, or extra information about the team or its squads. The players get the game time from coaches on the sidelines, and fans just have to keep track of the clock, or use binoculars to read it on the television screen.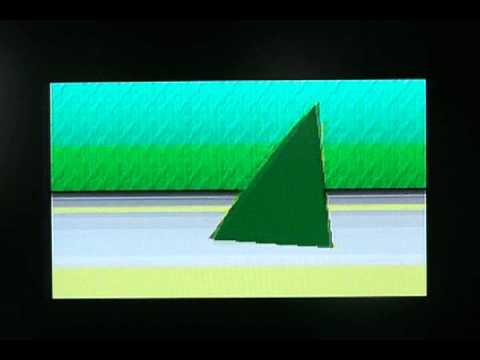 The RBox is a game console that is simple enough to build on the prototype area of a dev kit; no pcb required just a crystal, a few capacitors and resistors.
Posted: June 28th, 2010
at 11:22pm by Koookiecrumbles
Comments: No comments