Archive for the 'space' Category
With observations from the PACS instrument on board the ESA Herschel space observatory, an international team of scientists led by the Max Planck Institute for Extraterrestrial Physics have found gigantic storms of molecular gas gusting in the centres of many galaxies. Some of these massive outflows reach velocities of more than 1000 kilometres per second, i.e. thousands of times faster than in terrestrial hurricanes. The observations show that the more active galaxies contain stronger winds, which can blow away the entire gas reservoir in a galaxy, thereby inhibiting both further star formation and the growth of the central black hole. This finding is the first conclusive evidence for the importance of galactic winds in the evolution of galaxies. (Source)
Making space pay and having fun doing it: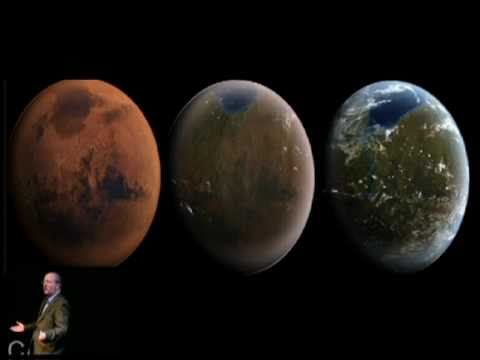 Posted: April 28th, 2011
at 8:21pm by mnp
Categories: space
Comments: 2 comments
Click here to be scared and inspired…
Karen Irvine, Curator:
Constructivists, Time Travelers, Model Makers, Archeologists, Deconstructivists, Collectors, Photographers, Evocateurs, Postmodernists, Jokesters, Computer Geeks, Actors, Poets, Retro-futurists, Dreamers, Sculptors, Absurdists, Storytellers…

These words appear during the opening credits of Kahn & Selesnick's film Apollo Prophecies (2005), a documentary on the making of their project by the same name, providing entertaining insight into how the artists fancy themselves. Known for creating whimsical and elaborately constructed photographs, drawings, and sculptures, Nicholas Kahn (American, b. 1964) and Richard Selesnick (American, b. 1964) have been spinning wild visual tales together for more than twenty years. Their practice involves dreaming up complex fictional narratives based on real historical events and injecting them with a wry sense of humor, while sparking new considerations of history and time.

Apollo Prophecies (2004), for example, is based on a reinterpretation of the first world event of historical significance that the two men remember clearly. Both born in 1964, they were five years old when they watched the first American spaceship land on the moon. In their fictional version of the moon landing, the 1960s astronauts arrive on the moon only to discover that someone has beat them there, in this case Edwardian dandies who arrived circa 1905. Partly inspired by literature such as Victor Pelevin's Omon Ra (1992), Andrew Chaikin's A Man on the Moon (1998), and the classic French children's cartoon Tintin, their Apollo project is a compelling mix of elements drawn from historical and science-fictional accounts of the moon landing, and those that Kahn and Selesnick simply dream up.

Kahn & Selesnick's most recent project, Mars: Adrift on the Hourglass Sea (2010), features two female protagonists wandering aimlessly in a bizarre Martian landscape. As in the Apollo project, someone has been there before them, and they encounter detritus from the mysteriously vacated civilization including pyramids, obelisks, giant balloons, and concrete boats. Comprising photographs taken by NASA's Mars rovers and by the artists themselves in the Nevada and Utah deserts, these landscapes have a surreal quality. Inspired by Edmund Burke's quote from 1756: "Terror is in all cases the ruling principle of the sublime," Kahn and Selesnick's view of humankind and the universe is as frightening as it is beautiful. By blending references to various time periods, both past and future, their work probes our conception of time as a linear phenomenon. In their absurdity and ambiguity they reveal our deep-seated need to cling to what we think we know, and provoke us to let go and experience the fanciful.
Posted: March 5th, 2011
at 1:17pm by mnp
Comments: No comments
I mean I have to agree on this one, when will the Disneylands become a reality?
The robots of tomorrow may take a form we can't imagine, but through their cameras and sensors, we'll explore along with them. Building data sets with sufficient detail to image large swaths of Martian terrain at centimeter scales is already happening. One can easily imagine a home entertainment system that incorporates both a 3-D, immersive visor and an omni-directional treadmill. Inside this primitive Holodeck, scientists and interested laypeople could wander the Martian landscape at their leisure, seeing what lies over the next hill or in a nearby canyon, without ever leaving the comfort and safety of Earth.

It's possible that some unforeseeable breakthrough in astronautics will make human spaceflight beyond LEO much easier and less expensive, perhaps within reach of a private consortium of wealthy individuals and corporations. But it seems more likely that in the current century, robots will be the pioneers of the Martian frontier, not humans. Future generations may view our current plans for sending astronauts to Mars as we view an earlier generation's dreams of personal jet packs and flying cars: technically achievable, but utterly impractical for economic and political reasons.
Posted: March 3rd, 2011
at 5:10pm by mnp
Comments: No comments
Astronauts sent to colonize Mars would be well advised to avoid getting pregnant en route to the Red Planet, according to a review of radiation hazards by three scientists.

High-energy particles bombarding the ship would almost certainly sterilize any female fetus conceived in deep space, making it that much more difficult to establish aAsuccessful Mars colony once the crew lands.

"The present shielding capabilities would probably preclude having a pregnancy transited to Mars," said radiation biophysicist Tore Straume of NASA Ames Research Center, lead author of the review published in the Journal of Cosmology.
Posted: February 12th, 2011
at 4:40pm by Koookiecrumbles
Categories: space
Comments: No comments
In scores of science fiction stories, hapless adventurers find themselves unwittingly introduced to the vacuum of space without proper protection. There is often an alarming cacophony of screams and gasps as the increasingly bloated humans writhe and spasm. Their exposed veins and eyeballs soon bulge in what is clearly a disagreeable manner. The ill-fated adventurers rapidly swell like over-inflated balloons, ultimately bursting in a gruesome spray of blood.

As is true with many subjects, this representation in popular culture does not reflect the reality of exposure to outer space. Ever since humanity first began to probe outside of our protective atmosphere, a number of live organisms have been exposed to vacuum, both deliberately and otherwise. By combining these experiences with our knowledge of outer space, scientists have a pretty clear idea of what would happen if an unprotected human slipped into the cold, airless void.

In the 1960s, as technology was bringing the prospect of manned spaceflight into reality, engineers recognized the importance of determining the amount of time astronauts would have to react to integrity breaches such as a damaged spacecraft or punctured space-suits. To that end, NASA constructed an assortment of large altitude chambers to mimic the hostile environments found at varying distances above the Earth, accounting for factors such as air pressure, temperature, and radiation. Adventurous volunteers were subjected to simulations of the conditions found several miles up, and a handful of animal tests were conducted with even lower pressures.
Posted: January 21st, 2011
at 2:33pm by Koookiecrumbles
Categories: space
Comments: No comments
See for yourself on Dec. 21st, the first day of northern winter, when theAfull Moon passes almost dead-center through Earth's shadow. For 72 minutes of eerie totality, an amber light will play across the snows of North America, throwing landscapes into an unusual state of ruddy shadow.

The eclipse begins on Tuesday morning, Dec. 21st, at 1:33 am EST (Monday, Dec. 20th, at 10:33 pm PST). At that time, Earth's shadow will appear as a dark-red bite at the edge of the lunar disk. It takes about an hour for the "bite" to expand and swallow the entire Moon. Totality commences at 02:41 am EST (11:41 pm PST) and lasts for 72 minutes.

If you're planning to dash out for only one quick look -A it is December, after all -A choose this moment: 03:17 am EST (17 minutes past midnight PST). That's when the Moon will be in deepest shadow, displaying the most fantastic shades of coppery red.
Posted: December 17th, 2010
at 10:29pm by Koookiecrumbles
Categories: space
Comments: No comments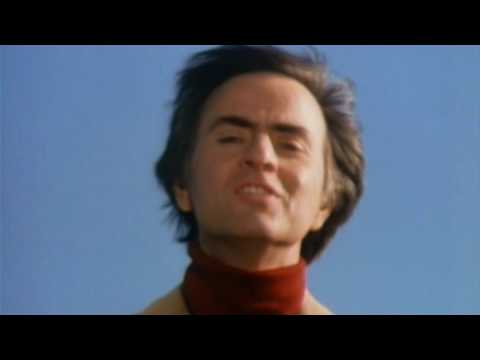 The Symphony of Science is a musical project headed by John Boswell, designed to deliver scientific knowledge and philosophy in musical form. Here you can watch music videos, download songs, read lyrics and find links relating to the messages conveyed by the music. AThe project owes its existence in large measure to the wonderful work of Carl Sagan, Ann Druyan, and Steve Soter, of Druyan-Sagan Associates, and their production of the classic PBS Series Cosmos, as well as all the other featured figures and visuals.
Posted: November 6th, 2010
at 3:56pm by Koookiecrumbles
Comments: No comments